⏳ The TL;DR.
Wayfair, WeWork, Freedom Financial Network, Goldman Sachs, Stanley Black & Decker, Guardian Life, The Farmlink Project, and more hired talent on Braintrust last week!
Braintrust breaks down why incentives matter in a marketplace model, and why Web2 networks will never be able to fix their fundamental design flaw: misaligned incentives.
If you're looking to make money AND an impact, you're not alone. Braintrust Talent Sergio Analco shares how he can do both on Braintrust.
The Braintrust Talent Homepage is getting a makeover that you're going to rate 10/10.
Connect, learn ways to earn BTRST, and stay up to date with all things Braintrust by joining the conversations on Discord and Telegram.
Want to be a part of this movement… full time? Braintrust is hiring for a Social Media Manager, Senior Product Manager, Talent Operations & Matching, Senior Product Manager, Talent Experience, and a Crypto Community Lead!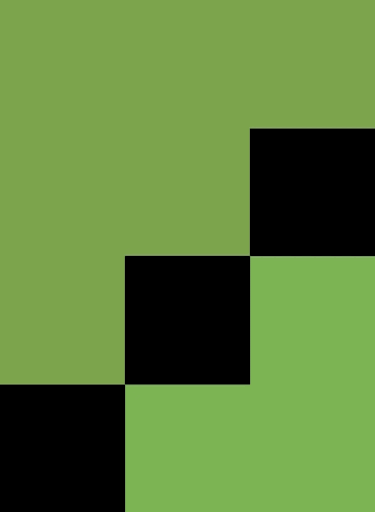 💸 Client Updates.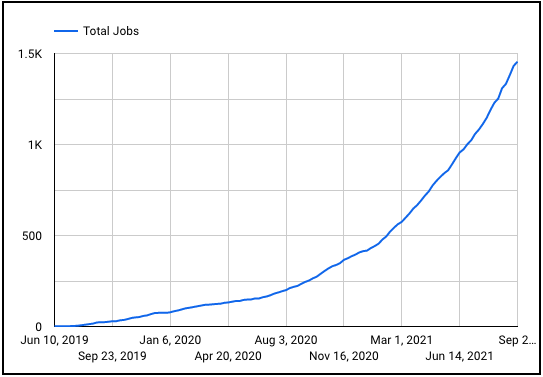 Total jobs on Braintrust over time.
Clients ❤️ Braintrust, and the feeling is mutual. Over the past week, Wayfair, WeWork, Freedom Financial Network, Goldman Sachs, Stanley Black & Decker, Guardian Life, The Farmlink Project, and more hired talent on Braintrust! With lots more roles on the way and a quickly-growing Talent userbase, it's the perfect time to be a Talent OR a client on Braintrust.

Who's hiring on Braintrust?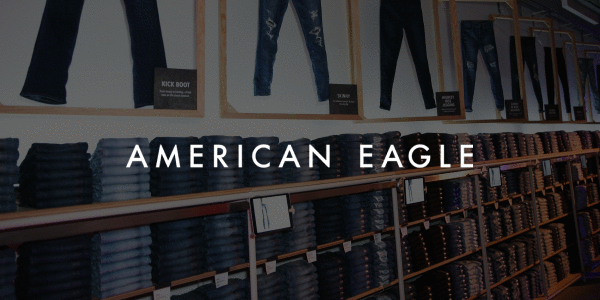 🦄 Network Growth.
Braintrust has to take a brief hiatus from sharing Talent numbers. Curious why? Get the truth, the whole truth, and nothing but transparency in last week's growth report.

Let's highlight a few amazing talent on the network who've recently landed jobs! If you're looking to do the same, take a look at their profiles and grab some inspiration for how you can improve yours to better tell your unique story and highlight your strengths.

📝 Hot Off the Presses.
Fees are one reason why Web2 networks like Upwork, Fiverr, Uber, Doordash, Lyft, and more are terrible for workers and terrible for customers. Incentives are another.

Web2 networks are bad for users by design because of a fundamental misalignment of incentives. Web2 networks are profit-seeking and investor owned; their responsibility will always be to provide returns for those investors, and that need will always come before any incentive to pay their users well.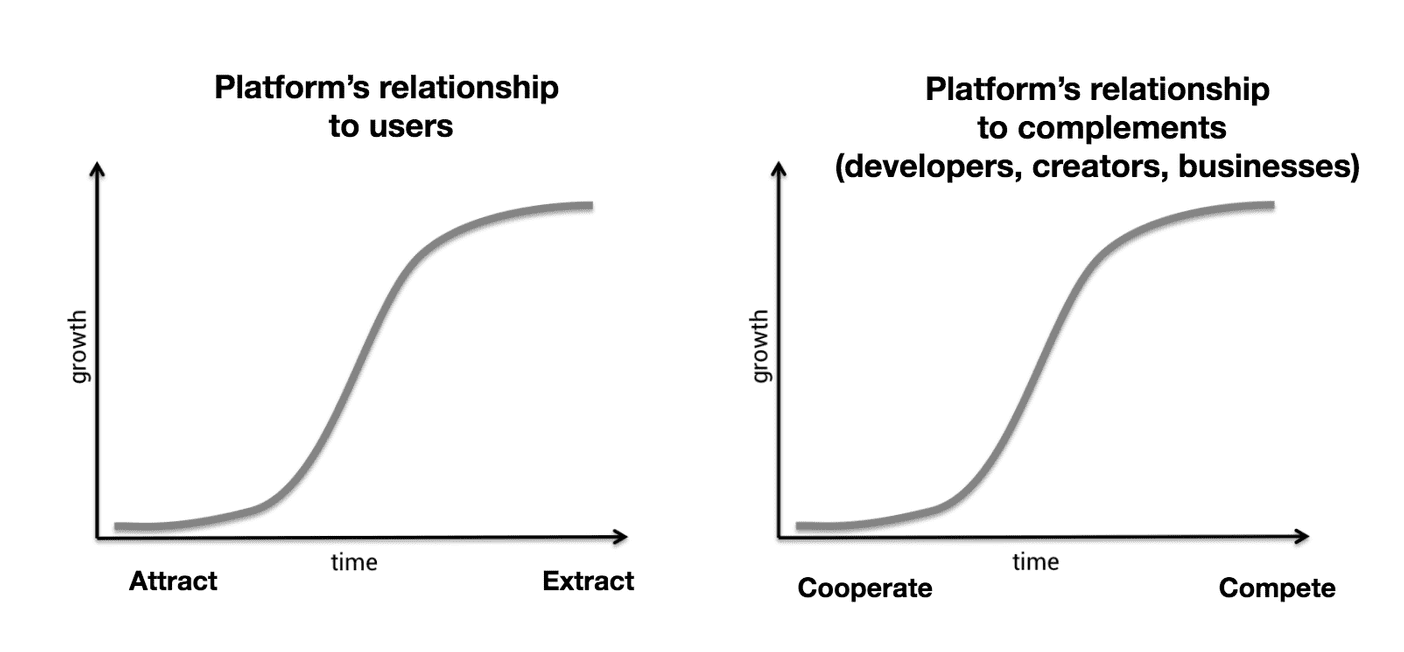 A graphical representation of how incentives diverge in Web2 networks from Chris Dixon, a partner at Andreeson Horowitz.
Web3, user-owned, decentralized networks are not only different, but better. Because they're owned by the users. There are no incentives to hike up fees because they'd only be hurting themselves. Learn more about Why Incentives Matter, and why Braintrust is not only different, but better.

Some more food for thought:
👪 Community Spotlight.
At the end of the day, Braintrust's main goal is to match great Talent with great job opportunities. Ones that are interesting, pay well, are with cool clients, and give Talent the chance to make a real impact on those businesses.

And that's what Sergio Analco, a Graphic Designer on the network, loves most about Braintrust. "Top clients. No cuts. Quick results." And he's no stranger to making a big impact with his work. He created the brand for a movie that ended up winning 35 international awards! Check out his story.

This week, a big focus areas for Community include:
Building processes for community members to make tech contributions to help Braintrust grow and evolve
Provide additional resources for Community leaders and mods in Discord and Telegram
Putting on valuable and helpful events for Community (Are you a Talent on the network? Check out the events calendar here)
🏛️ Network Infrastructure.
By now you know that BTRST is the key to governance (aka user-ownership and control in action) on Braintrust. That's an important but well known use-case. But Braintrust is scoping out another function for BTRST: bid-staking. And of course, the community will have a say in how this is implemented.
In case you haven't read the Braintrust whitepaper or skimmed the Braintrust Token Economics, (what are you waiting for?!), bid-staking is a process by which talent and clients can make their proposals and jobs stand out in a competitive market. It signifies a user's seriousness in their offer, and helps reduce friction in the marketplace.

Other helpful updates thanks to the community members working on improving infrastructure? Help articles to common support questions. Yes, you can cheer for this!

💻 Product Improvements.
The Talent Homepage in product is getting a makeover!

Dev is currently working to build out an updated Home that will improve the ease of finding newly added jobs, accessing helpful resources, registering for events, sharing your referral codes, and more. In short, Home is about to be like your Braintrust control center: everything you need right at your fingertips! Check out this sneak peek:

A few other product improvements in development:
A new version of the sign up page and process
A special sign up for referrals
A new UX for client sign ups
👤 Living Braintrust's Values.
One of Braintrust's values is to be community-driven. And that has been on display in spades all over the network, and especially on Discord. Members like Shakib are sharing helpful tips to keep other Braintrust community members safe online. It's the wild, wild world of crypto, but the Braintrust community always has your back.


🚩 Weekly challenges and red flags.
Braintrust continues to work hard on processing the massive influx of Talent applications that have come in over the past few weeks. With additional support documentation, a lot of new user questions can now be answered self-sufficiently, but the Talent team remains committed to the application review process - even if it is taking a little longer than usual.