You're here for PrestaShop Developers.
We're here to help you find top talent, fast.
Get matched to 3 highly-qualified PrestaShop Developers in 48 hours.
Hire Top PrestaShop Developers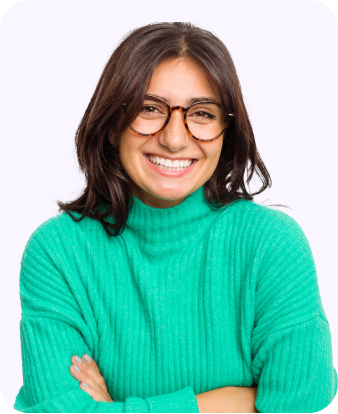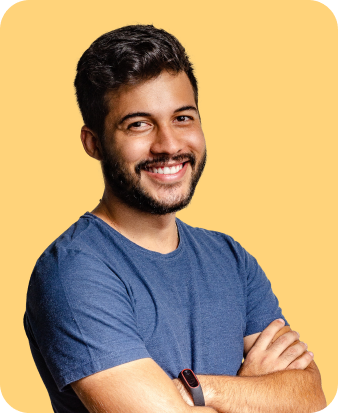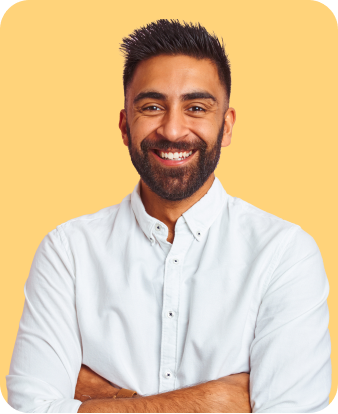 Trusted by: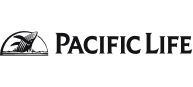 How you hire Top PrestaShop Developers at Braintrust
Manage and hire Top talent in 48 hours or less.
We simplify onboarding, invoicing, compliance, and more.

Our talent is unmatched.
We only accept top tier talent, so you know you're hiring the best.
We give you a quality guarantee.
Each hire comes with a 100% satisfaction guarantee for 30 days.
We eliminate high markups.
While others mark up talent by up to 70%, we charge a flat-rate of 15%.
We help you hire fast.
We'll match you with highly qualified talent in 48 hours or less.
We're cost effective.
Without high-markups, you can make your budget go 3-4x further.
Our platform is user-owned.
Our talent own the network and get to keep 100% of what they earn.
How to hire Top PrestaShop Developers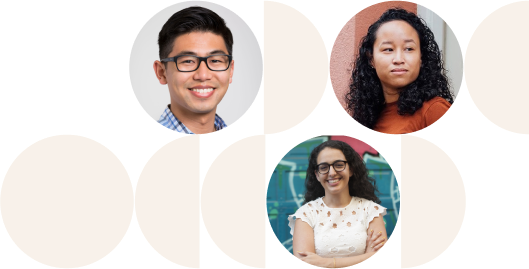 If you're looking to hire PrestaShop developers, you're about to make a strategic step toward achieving a powerful and compelling ecommerce presence. PrestaShop developers bring unique skills, specific to the PrestaShop platform, capable of creating a tailored, efficient, and user-friendly online shopping experience for your customers.

There are various considerations when hiring a PrestaShop developer, including the type of employment and the size of your company. At a startup, you may be looking for a developer who is a jack-of-all-trades, someone who can handle the nuances of your PrestaShop ecommerce store but also dive into other areas if needed. A smaller dedicated team often demands adaptability and a broader skill set. In contrast, a larger company might require a PrestaShop development team to focus purely on the platform, collaborating with a more extensive team of specialists in various areas.

For engagement, there's the option between full-time and hourly (or contract) developers. A full-time developer might be the better choice for long-term projects, website development and continuous site maintenance, or when you anticipate regular updates and changes. They tend to have more years of experience and end up more immersed in your company, gaining a deeper understanding of your business model, goals, and brand identity.

On the other hand, hourly or contract programmers are excellent for short-term projects, quick software development asks, or infrequent updates. They offer flexibility and can be a more cost-effective choice if the demand for development work fluctuates. However, keep in mind that contracting often requires a more hands-on management approach and clear communication of project scope and deadlines to ensure efficient work.

Whether you're hiring full-time or hourly, key factors to consider remain the same. Experience with PrestaShop is crucial; seek developers who have worked with the platform extensively and can showcase a strong portfolio of ecommerce websites. They should have in-depth technical knowledge, including PHP, MySQL, Smarty Template Engine, and jQuery, which are all key to PrestaShop development.

Understanding ecommerce principles and strategies, problem-solving abilities, strong communication skills, and meticulous attention to detail are equally important. Moreover, don't underestimate the value of positive references or reviews from past clients. They can provide an invaluable perspective on the developer's professionalism, reliability, and the quality of their work.

Hiring the right PrestaShop developer might be a complex task, but considering these factors will increase the likelihood of finding a developer who can create a successful ecommerce platform that aligns with your business needs and goals.
It's critical to ensure that the developer you hire has extensive experience with PrestaShop. Being a robust and versatile ecommerce platform, PrestaShop requires specific know-how to manipulate its features and functionalities fully. Developers should have in-depth frontend and backend knowledge about its architecture, modules, themes, and core functionalities. Familiarity with version-specific features is also essential as PrestaShop periodically releases updates and enhancements to improve the platform's usability and performance. Proficiency with PrestaShop's built-in tools, like the back office and analytics suite, should be expected. Knowledge of how to implement, configure and customize popular PrestaShop modules and plugins, as well as how to troubleshoot common issues, are clear signs of a seasoned PrestaShop developer.
Portfolio of Previous Work
A developer's portfolio is a clear testament to their skill set, expertise, and work style through examples and case studies. For an expert PrestaShop developer, their web development portfolio should include a variety of ecommerce websites they have built or worked on. Look for sites with different functionalities, themes, and modules, which will indicate their versatility. Pay attention to the sites' performance, user interface, ease of navigation, responsiveness, and integration with third-party services. These are all crucial elements of a successful ecommerce site. A portfolio that demonstrates the developer's ability to create aesthetically pleasing, fast, and user-friendly sites that achieve their business goals is a strong sign of their proficiency.
PrestaShop is primarily built on PHP, so it's crucial for a developer to have strong skills in this language. This includes understanding PHP's object-oriented programming features, which are key to building and manipulating PrestaShop modules. In addition, they should be proficient in MySQL for managing and interacting with the database, Smarty Template Engine for creating and customizing themes, and jQuery for enhancing the front-end user interface. Knowledge of web standards (HTML, CSS), as well as experience with AJAX and APIs for integration purposes, is essential. Familiarity with GIT or other version control systems could be beneficial for collaborative projects and maintaining code quality.
Understanding of Ecommerce
A deep understanding of top-notch ecommerce principles and strategies is critical for a PrestaShop developer. This includes a broad awareness of store development best practices, digital marketing, SEO, user experience (UX), and conversion rate optimization. SEO knowledge is vital for developing a mobile app, site structure, or content strategy that can be indexed and ranked well by search engines. Understanding UX principles can help a developer create an engaging, intuitive, and easy-to-navigate site that meets customers' expectations. Knowledge of conversion rate optimization can guide the developer in designing a site that effectively drives visitors toward making a purchase. An understanding of payment gateways, shipping options, tax configurations, and security protocols is also fundamental, as these directly affect the purchasing process and customer trust.
Ecommerce platforms like PrestaShop are sophisticated and multifaceted, which means that technical challenges are a regular part of a developer's job. Your PrestaShop developer should be a seasoned problem solver, capable of diagnosing and resolving issues ranging from simple configuration problems to complex bugs in the codebase. They should be comfortable using debugging tools, like xDebug for PHP, and have the tenacity to dig into the PrestaShop core files or database when necessary. In addition to addressing problems reactively, they should proactively strive to prevent them, for instance by writing clean, robust code, adhering to best practices, and thoroughly testing their work. Problem-solving in this context also extends to architectural decisions, like choosing the most efficient and scalable way to implement new features or integrations.
Communication is an indispensable skill for a PrestaShop developer. They need to be able to interpret and clarify project requirements, explain technical concepts in layman's terms, and keep the project stakeholders informed about progress and potential issues. These skills are essential for coordinating with other team members, like designers, marketers, or other developers. Additionally, tools like Slack or Microsoft Teams for team communication, Jira or Asana for project management, and Git or Bitbucket for version control, will likely be part of their everyday toolkit. A developer with strong written and verbal communication skills will ensure a smoother, more efficient development process and a final product that aligns with your expectations.
In the ecommerce world, even minor oversights can result in major issues like lost sales, broken functionality, or compromised security. Therefore, a good PrestaShop developer should have excellent attention to detail. This encompasses writing clean, efficient code; thoroughly testing all new features and updates; and carefully configuring and customizing PrestaShop's many settings. For instance, they should always verify that all forms, payment gateways, and shipping options work as expected, that all site content is accurate and well-formatted, and that the site displays correctly on various devices and browsers. Tools like automated testing suites and cross-browser testing tools can be instrumental in maintaining a high level of quality.
References or reviews from past clients can provide valuable insights into a PrestaShop developer's professionalism, reliability, and quality of work. Positive testimonials can attest to the developer's technical skills, problem-solving abilities, and understanding of ecommerce principles, confirming the impressions you might have formed from their portfolio and interview. On the other hand, negative feedback or a lack of references might raise red flags. Therefore, it's important to request references or find reviews for potential hires, and to follow up on them by contacting the referees or reading the reviews carefully. Even better, if you can find clients with similar needs or business models to yours, their experiences can give you a good idea of what to expect from the developer.
Expert Resources for Hiring PrestaShop Developers
Frequently Asked Questions
When should I hire a PrestaShop Developer?
The ideal time to hire a PrestaShop developer is when you're looking to create or enhance an ecommerce site using the PrestaShop platform. PrestaShop is a specialized, feature-rich ecommerce solution, so if you're planning to leverage its full capabilities, hiring a dedicated PrestaShop developer can be crucial. Moreover, if you're facing technical challenges that your current team can't handle, or if you need to integrate complex features or third-party services into your PrestaShop site, that would also be an appropriate time to bring a skilled PrestaShop developer on board.
Why hire a PrestaShop Developer?
A PrestaShop developer brings platform-specific skills and knowledge that can be instrumental in building a successful ecommerce site. They understand PrestaShop's architecture, modules, and core functionalities, enabling them to build custom solutions, troubleshoot issues, and optimize your site's performance. Additionally, they can help ensure your site is SEO-friendly, user-friendly, and conversion-optimized, enhancing your online presence and sales.
Can I hire a PrestaShop Developer?
Yes, anyone looking to build or improve a PrestaShop ecommerce site can hire a PrestaShop developer. This includes businesses of all sizes, from startups to large corporations, as well as individuals looking to start an online store. When hiring, ensure you clearly communicate your project's requirements and expectations, so the developer understands what they need to deliver. It's also important to consider whether you need a full-time, part-time, or contract-based developer, depending on your project's scope and duration.
What are the benefits of hiring a PrestaShop Developer?
Hiring a PrestaShop developer comes with several benefits. They can customize your online store to match your business needs, implement functionality that enhances user experience, and optimize your site for performance and search engines. This can result in improved customer satisfaction, increased web traffic, and higher conversion rates. A skilled developer can also foresee and avoid potential issues, saving you time and money in the long run. Furthermore, they can provide ongoing support and maintenance, ensuring your online store remains up-to-date and continues to serve your customers effectively. With their technical expertise and understanding of ecommerce principles, a PrestaShop developer can be a valuable asset to your online business.
How much does it cost to hire a PrestaShop Developer?
The cost of hiring a PrestaShop Developer can vary significantly depending on several factors including the developer's experience level, location, the complexity of your project, and the type of engagement (full-time, part-time, or contract). A less experienced developer might charge as little as $15-$30 per hour, while a highly experienced developer could charge upwards of $75-$100 per hour or more. Full-time salaries for PrestaShop developers can range from $50,000 to over $100,000 annually. Always keep in mind that cheaper isn't necessarily better, as an experienced developer might be able to complete tasks more quickly and efficiently, producing better results.
Where can I hire a PrestaShop Developer?
Online freelance marketplaces like Braintrust host many high-quality developers. It's not just about finding a developer, but finding the right developer for your specific needs and project. Braintrust will take the time to understand your project and provide you with the best matches that fit your project needs.
How do I recruit a PrestaShop Developer?
Recruiting a PrestaShop developer involves several steps. Firstly, clearly define your project's requirements and the skills you need. Then, you can post your job on relevant platforms (like those mentioned above), describing the role, responsibilities, skills required, and project details. When applications start coming in, filter candidates based on their skills, experience, portfolio, and reviews or references. After shortlisting candidates, conduct interviews to assess their technical knowledge, problem-solving abilities, and communication skills. If possible, assign a small test project to gauge their practical skills. This process will help you select a competent PrestaShop developer who aligns with your project's requirements.
How much does a PrestaShop Developer charge per hour?
The hourly pricing of a PrestaShop Developer can vary based on their experience, geographical location, and the complexity of the tasks involved. A beginner or intermediate developer might charge anywhere from $15 to $50 per hour, while a more experienced or specialist developer could charge $75 to $100 or more. Keep in mind these are general figures and can change based on many factors, including the demand for these skills and the specifics of your project. Always agree on a rate that reflects the developer's value and fits within your budget.