You're here for Mobile App Designers.
We're here to help you find top talent, fast.
Get matched to 3 highly-qualified Mobile App Designers in 48 hours.
Hire Top Mobile App Designers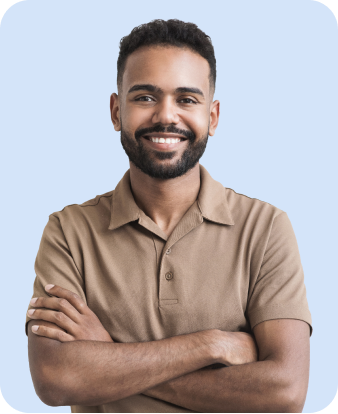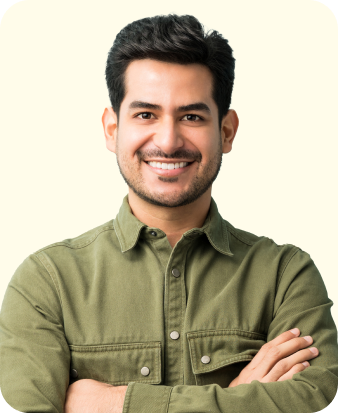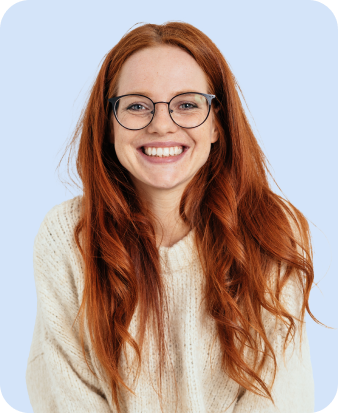 Trusted by: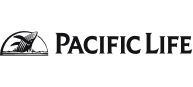 How you hire Top Mobile App Designers at Braintrust
Manage and hire Top talent in 48 hours or less.
We simplify onboarding, invoicing, compliance, and more.
Meet our Mobile App Designer community
Braintrust is a user-owned talent platform created by and for the world's top talent. This includes a talented network of experienced Mobile App Designers available for hire.
Looking for Work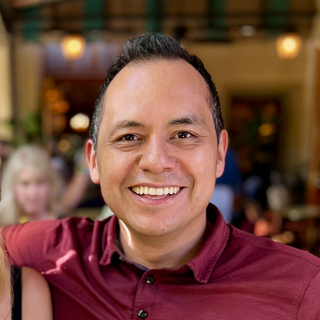 J. Yesi Orihuela
Sr. UX Designer
Looking for Work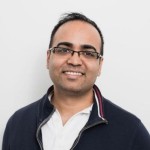 Sandeep Chayapathi
Startup Engineer
Looking for Work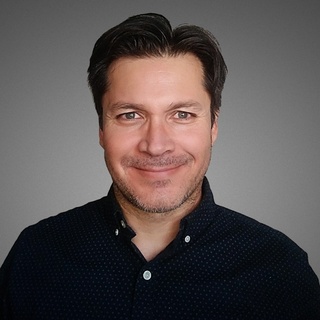 Deimos Arredondo
Web Designer

Our talent is unmatched.
We only accept top tier talent, so you know you're hiring the best.
We give you a quality guarantee.
Each hire comes with a 100% satisfaction guarantee for 30 days.
We eliminate high markups.
While others mark up talent by up to 70%, we charge a flat-rate of 15%.
We help you hire fast.
We'll match you with highly qualified talent in 48 hours or less.
We're cost effective.
Without high-markups, you can make your budget go 3-4x further.
Our platform is user-owned.
Our talent own the network and get to keep 100% of what they earn.
How to hire Top Mobile App Designers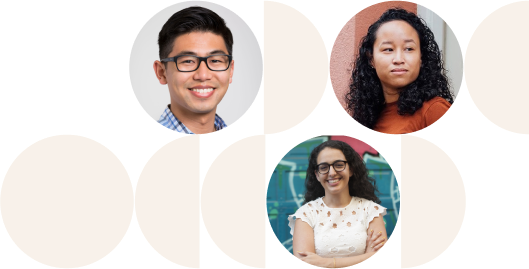 Hiring a high-quality Mobile App Designer is a strategic decision that involves a careful analysis of numerous factors including the candidate's technical skills, communication ability, problem-solving skills, and adaptability. However, there are additional considerations, such as the size of your app development company and the nature of your employment arrangement. Additionally, in today's mobile application development landscape, considering cross-platform development frameworks like React Native and the knowledge of programming languages such as Java is crucial.
Working in a startup versus a larger company involves a different dynamic. At a startup, a Mobile App Designer might wear multiple hats, often working on the UX and UI design, while also contributing to branding, marketing, and user research. They may be more involved in strategic decisions and have a direct impact on the product development. In contrast, in a larger company, roles tend to be more specialized. Designers may focus solely on their core competencies within a larger design team, and have the opportunity to learn from more experienced colleagues.
When deciding on hiring full-time or on an hourly basis, consider the scope and duration of your project, budget, and the level of involvement you want the designer to have. Full-time designers are typically more integrated into the team, understand the company culture and long-term goals, and can provide consistent work over a longer period. They are paid a regular salary, often with additional benefits.
On the other hand, hiring a designer on an hourly basis or as a freelancer is a flexible option that can be more cost-effective for short-term projects or for when you require specialized skills for a specific part of your project. Freelancers are paid for their work on an hourly basis or per project, and they can be a good choice if you need work done quickly or have fluctuating workload. However, their availability and commitment to your project may vary.
Whether hiring for a startup or a larger company, full-time or part-time, it's crucial to clearly define the roles and expectations and ensure a good fit between the designers, programmers, and your company culture. It's important to review their portfolios and previous work, assess their understanding of UX and UI principles, check their proficiency in relevant design and programming and development tools, evaluate their communication and problem-solving skills, and confirm their awareness of current trends. Additionally, considering their expertise in cross-platform app development and knowledge of programming languages for native app development, such as Java, can be beneficial for efficient Android app design and Apple, iphone, or ios app design development. Moreover, their familiarity with different operating systems, including iOS and Android, is essential for creating successful mobile apps that cater to a wide user base. Lastly, their ability to adapt and learn should not be overlooked, as this industry evolves rapidly, and designers and programmers need to keep their skills updated.
Regardless of the hiring scenario, it is crucial to clearly define roles and expectations, ensuring a good fit between the designers, programmers, and company culture. Evaluating portfolios and previous work, assessing understanding of UI/UX design principles, proficiency in relevant design and programming tools, communication and problem-solving skills, awareness of current trends, and adaptability are essential steps. Moreover, skill sets in cross-platform app development using frameworks like Flutter, proficiency in programming languages like Swift for iOS development and Kotlin for Android app development, and familiarity with front-end and back-end development are critical for successful mobile app design and development. Additionally, familiarity with WordPress can be beneficial for projects involving content management system integration and web development.
Portfolio and Previous Work
A robust portfolio is often a reliable indicator of a top-notch mobile app designer's competencies and years of experience. It displays the breadth and depth of their experience, giving you an idea of their design style, creativity, app ideas, and attention to detail. Their portfolio should include case studies explaining their design decisions and outcomes. Additionally, any apps they've designed that are live in app stores can provide valuable insight. While reviewing their work, consider if the apps are visually appealing, easy to navigate, and if they follow industry best practices for user interface design. Technical skills required include proficiency in design software like Adobe Creative Suite, Sketch, or Figma, as well as a good understanding of software development and coding basics and platform-specific design guidelines (like Material Design for Android and Human Interface Guidelines for iOS).
Understanding of User Experience (UX)
UX involves creating products that provide meaningful and relevant experiences to users, which includes the design, usability, and function of the product. A great app designer needs to be empathetic to users' needs, understanding user behavior to create intuitive and user-friendly designs. They need to create clear user journeys, efficient task flows, and wireframes to meet users' needs. This involves an understanding of user-centered design principles and methodologies, such as design thinking. A skilled UX designer should be proficient in using UX tools like Axure, Balsamiq, and InVision.
Expertise in User Interface (UI) Design
The UI of an app involves the visual elements that users interact with. This includes buttons, text, images, sliders, and all the interactive elements of the app. The UI should be consistent, aesthetically pleasing, and coherent with the UX design. A good UI designer should know how to use color schemes, typography, and layout to guide the user through the app and make it engaging. Technical skills required for UI design include proficiency in graphic design software like Adobe Illustrator and Photoshop, knowledge of responsive design principles, and understanding of platform-specific UI guidelines.
Proficiency in Design Tools
The efficiency and quality of the design process and development process heavily rely on the designer's skills in using the right development services and tools. Industry-standard tools include Sketch, Adobe XD, and Figma for creating high-fidelity designs; InVision and Marvel for prototyping; and Zeplin for handing off designs to developers. Proficiency in these tools allows designers to work efficiently and collaborate effectively with other team members. They should also be comfortable working with version control systems for design files and be able to optimize images and graphics for different screen sizes and resolutions.
Responsiveness and Communication Skills
Effective communication is crucial in every development project. It enables the designer to grasp your app vision, comprehend your feedback, and articulate their design decisions effectively. Dedicated mobile app designers work within a development team context, interacting with web app developers, project managers, and sometimes directly with clients. They need to communicate their design decisions and take onboard the ideas and feedback from these stakeholders. A designer's proficiency with collaboration tools, like Slack or Microsoft Teams, can be important in ensuring smooth communication. They should also be familiar with project management tools like Trello, Asana, or Jira to keep track of tasks and deadlines. Being responsive, providing regular updates, and actively participating in discussions shows a designer's commitment to the project and their professional work ethic.
Design is a problem-solving discipline. Hire mobile app developers who are able to identify potential usability issues, suggest solutions, and make informed decisions to enhance the user experience. This involves thinking critically, employing design thinking methods, and conducting user research to understand user behavior and needs. Familiarity with analytics tools like Google Analytics, Firebase, or Mixpanel can be helpful to analyze user behavior and iteratively improve the design. Their ability to anticipate problems and find creative solutions is essential in delivering a well-designed and functional app.
Awareness of Current Trends
Keeping up with the latest trends in mobile app design ensures the app feels contemporary and resonates with users. This includes understanding the latest design styles, technology trends like AR or VR, and even societal trends, which can impact user expectations and behavior. Familiarity with design pattern libraries, such as Pttrns or Mobbin, can help designers stay updated on current mobile design trends. They should also be committed to continuous learning, attending design conferences, webinars, or following design thought leaders to stay updated on the latest in the field.
Adaptability and Learning Ability
The fast-paced nature of the tech industry necessitates adaptability. Each project comes with its unique challenges, requiring designers to adjust their approaches and learn new tools or techniques. They may need to understand unfamiliar industry sectors or design for unique user groups. They should be willing to step outside their comfort zone, take on challenges, and learn from them. The ability to learn new design tools quickly, keep up with evolving design trends, and adapt to changing project requirements is a valuable quality when you're looking to hire app developers and mobile app designers.
Expert Resources for Hiring Mobile App Designers
Frequently Asked Questions
How much does it cost to hire Mobile App Designers?
The cost of hiring a Mobile App Designer can vary significantly based on their experience, location, the complexity of your project, and whether you're hiring them as a freelancer, through an agency, or as a full-time employee. A freelance designer can charge anywhere from $50 to $200 per hour. Full-time salaries range widely, but a mid-level designer might earn somewhere between $60,000 and $100,000 annually. These rates have likely evolved with market trends. Remember, you often get what you pay for in design, so it's important to balance cost with quality.
Where can I hire a Mobile App Designer?
There are several avenues to hire a Mobile App Designer. Online platforms like Braintrust and Dribbble have many freelance designers with varied experience levels. Professional networking sites like LinkedIn can be useful for finding more experienced designers or full-time candidates. You can also work with recruitment agencies or reach out to design schools. If you want a face-to-face relationship, local networking events or tech meetups can be good places to meet potential candidates.
How do I recruit a Mobile App Designer?
Recruiting a Mobile App Designer starts with a clear understanding of your project requirements and defining the role accurately. Once you have this, you can advertise the position on job boards, social media, and professional networks. The recruitment process typically involves reviewing portfolios, conducting interviews, and possibly asking candidates to complete a design test or project. It's important to assess both their technical design skills and their soft skills like communication, problem-solving, and cultural fit with your team.
How much does a Mobile App Designer charge per hour?
Hourly rates for Mobile App Designers can greatly vary depending on factors such as their experience, skills, location, and the complexity of the project. In the U.S., a freelance designer might charge anywhere from $50 to $200 per hour. More experienced or specialized designers could charge even more. Please note these rates are subject to change and may have evolved with market trends. To get an accurate quote, it's best to discuss your specific project needs with the designer or their agency.
What does a mobile app designer do?
A mobile app designer is responsible for the visual aspects and overall user experience of a mobile application. Their work primarily involves designing the user interface (UI) – the look and feel of the app, and the user experience (UX) – how the app works and how users interact with it. This includes creating wireframes, prototypes, and high-fidelity mockups of the app, determining the color schemes, typography, and graphics used, as well as planning the layout and navigation of the app. They conduct user research to understand user needs, use this data to make design decisions, and perform usability testing to refine the design.
Mobile apps are typically designed by professional mobile app designers who have expertise in UX and UI design. They can work as freelancers, in design agencies, or be part of an in-house team in a company. At smaller companies or startups, other roles such as product managers or developers might also contribute to the design process. The design process itself is collaborative, often involving input from various stakeholders, including developers, product managers, and sometimes users themselves.
How do you create mobile app designs?
Designing a mobile app involves several stages. Initially, designers need to understand the target audience, the purpose of the app, and the problem it seeks to solve. They then create low-fidelity wireframes to map out the basic structure and user flow of the app. After getting feedback, they move on to designing high-fidelity prototypes that incorporate the app's visual and interactive elements. This is where they decide on the color scheme, typography, iconography, and other UI elements. They then test these prototypes with users to gather feedback, and iteratively refine and improve the design. The use of design software like Sketch, Figma, or Adobe XD is common in this process.
Does app design require coding?
Generally, mobile app design does not require coding, as designers focus more on the visual aspects and user interactions. However, having a basic understanding of coding can be beneficial. It allows designers to understand the technical limitations and possibilities, which can influence the design decisions they make. Some designers may use prototyping tools that require a basic understanding of coding. It's also beneficial when communicating with developers during the handoff process. In some cases, designers might code the UI themselves, especially in smaller teams or when working with a new technology where design tools are limited.