You're here for WordPress Theme Developers.
We're here to help you find top talent, fast.
Get matched to 3 highly-qualified WordPress Theme Developers in 48 hours.
Hire Top WordPress Theme Developers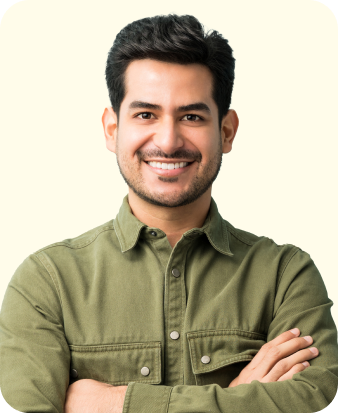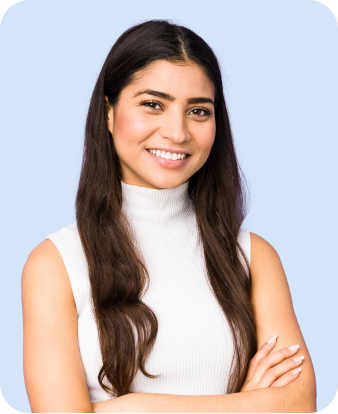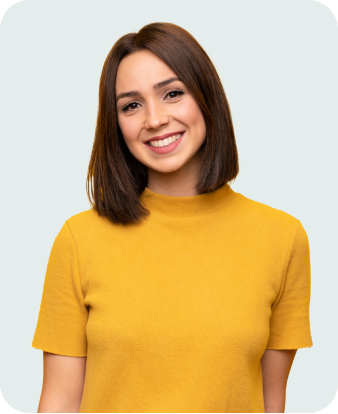 Trusted by: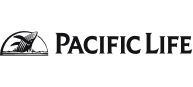 How you hire Top WordPress Theme Developers at Braintrust
Manage and hire Top talent in 48 hours or less.
We simplify onboarding, invoicing, compliance, and more.

Our talent is unmatched.
We only accept top tier talent, so you know you're hiring the best.
We give you a quality guarantee.
Each hire comes with a 100% satisfaction guarantee for 30 days.
We eliminate high markups.
While others mark up talent by up to 70%, we charge a flat-rate of 15%.
We help you hire fast.
We'll match you with highly qualified talent in 48 hours or less.
We're cost effective.
Without high-markups, you can make your budget go 3-4x further.
Our platform is user-owned.
Our talent own the network and get to keep 100% of what they earn.
How to hire Top WordPress Theme Developers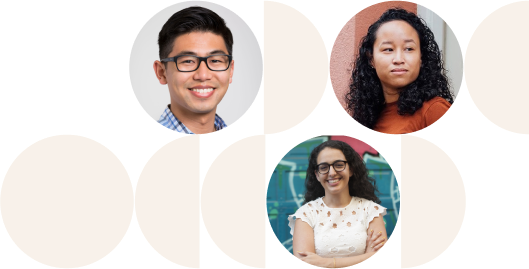 Hiring a WordPress Theme Developer can be a critical decision in defining your online presence. Whether you're a startup, a large enterprise, or somewhere in between, the right developer can transform your ideas into a compelling and user-friendly website.
Startup versus Larger Companies
In a startup, the role of a WordPress Theme Developer might be more varied. They may be required to wear multiple hats, from developing the site's theme and handling search engine optimization (SEO) to potentially managing the site's content. The developer may work closely with a small team or even directly with the founder making effective communication and teamwork skills critical. On the other hand, in larger companies, a WordPress Theme Developer's role is typically more specialized. They'll likely focus exclusively on theme development for a WordPress website while working with a larger team that includes separate SEO specialists, content managers, and other IT professionals.
Full-Time versus Part-Time/Hourly
The choice between hiring a full-time developer versus a part-time or hourly developer depends on your needs. Full-time developers are typically a better choice for larger projects or ongoing maintenance. They offer the advantage of being fully dedicated to your project, understanding your business better over time, and providing quick fixes when issues arise. For smaller projects or occasional updates, a part-time or hourly developer or WordPress expert might be more cost-effective.
In-House versus Outsourcing
Another thing to consider is whether to hire an in-house developer or development team or if you should outsource. In-house developers provide close collaboration, quick responses, and a deeper understanding of your company culture and goals. However, they come with a more in-depth vetting process and higher costs, including salaries, benefits, and overheads. Outsourcing, either to freelancers or development agencies, can provide access to a wider pool of talent at potentially lower costs. However, time zones, cultural differences, and communication gaps can sometimes pose challenges.
Technical and Soft Skills
Beyond the working arrangements, it's important to assess both technical and soft skills. Technical skills include PHP, HTML, CSS, JavaScript, SQL, understanding of WordPress functions, content management systems, hooks, experience with plugin development, and rudimentary SEO knowledge. Soft skills like communication, problem-solving abilities, and teamwork are equally important for successful project completion.
Begin with a clear job description outlining the required skills, responsibilities, and project goals. Screen resumes, check portfolios, and conduct interviews to assess skills, experience, and cultural fit. Technical tests can be useful to evaluate coding skills. Remember, the ideal WordPress Theme Developer for your business will depend on your specific needs, budget, and work style. The right developer will not only have the necessary technical skills but also align with your vision and values to contribute positively to your web presence.
A high-quality WordPress theme developer will possess a robust portfolio of work showcasing their skill set and capabilities. This portfolio can be a digital collection of their prior projects, ideally live websites, that demonstrate their ability to produce functional and visually pleasing WordPress themes. Evaluating their portfolio can provide insights into the range of their design aesthetics, the complexity of projects they have handled, and their capacity to deliver quality work. A developer's experience in working across diverse industries can be beneficial as it suggests their adaptability to varying business requirements. It would be beneficial if they have experience with popular WordPress frameworks like Genesis, Underscores, or Beans. This can often mean they are familiar with industry best practices and are comfortable customizing these frameworks to fit unique project requirements.
WordPress theme developers need a solid understanding of several programming languages. These include PHP (the backbone of WordPress), HTML, CSS for webpage layout and design, and JavaScript for adding interactive elements. Familiarity with SQL is also important as WordPress uses a MySQL database to store data. They should be well-versed in WordPress's unique PHP structure, including its use of functions, hooks, and filters, to customize the behavior of themes without modifying core WordPress files. Knowledge of version control systems like Git is a plus, helping developers manage and track changes to the project codebase over time. Expertise in APIs, particularly the WordPress REST API, can also be beneficial for integrating third-party services or creating custom functionalities.
The ability to customize WordPress themes is an essential skill. This involves creating child themes, which allow modifications to a parent theme without changing the original theme itself. It involves strong PHP, HTML, and CSS skills to adapt the theme's layout, design, and functionality to meet specific project needs. Professional WordPress developers should also be capable of creating bespoke themes from scratch when off-the-shelf themes don't meet the project's unique requirements. Building a custom theme requires an understanding of the WordPress template hierarchy, a system that WordPress uses to decide which PHP template file(s) to use for different types of content. Additionally, developers should be familiar with page builders like Elementor or Beaver Builder, which offer powerful tools for customizing the layout and design of WordPress sites.
Expert Resources for Hiring WordPress Theme Developers
Frequently Asked Questions
Should you hire a WordPress Theme Developer?
Hiring a WordPress Theme Developer is a good idea if you want a unique, custom-tailored website that stands out from your competitors. If your website requires advanced functionality or you don't have the technical skills to build a website yourself, hiring a website design expert is a wise choice. A website developer will also keep your site secure, optimized, and updated, which is crucial for performance and security. However, if you only need a simple blog or informational website, and are comfortable with the limitations of pre-made themes and basic configurations, you may be able to get by without hiring a professional developer.
How much should I pay for a WordPress Theme Developer?
The amount you should pay for a WordPress Theme Developer can vary widely based on several factors, including the complexity of your WordPress project, the developer's experience level, and their location. You can hire offshore developers or less experienced freelancers for as low as $15 to $40 per hour. Mid-level developers might charge between $50 to $100 per hour. For top-tier developers, especially those in high-cost areas, you might expect to pay $150 per hour or more. Alternatively, a project-based fee might range from a few hundred to several thousand dollars. The key is to find a balance between the budget, the project requirements, and the quality of work you expect.
Can I hire someone to develop a WordPress Theme for my website?
Yes, you can definitely hire someone to develop a custom WordPress theme for your website. There are many professional WordPress Theme Developers available for hire who specialize in creating custom themes that are tailored to your specific needs and preferences. After all, theme customization is where things get interesting.
When hiring a WordPress Theme Developer, there are certain skills and experience you should look for. They should have a strong understanding of WordPress, PHP, HTML, CSS, and JavaScript, as these are the key technologies used in WordPress theme development. They should also have experience with responsive design principles to ensure your theme looks great on all devices.
In addition, they should have a good understanding of the WordPress theme architecture, including the template hierarchy, hooks, and The Loop. Knowledge of best practices for performance, security, and SEO in WordPress development is also important. Finally, they should be able to demonstrate their skills with a portfolio of previous theme development work.
How much does it cost to hire a WordPress Theme Developer?
The cost of hiring a WordPress Theme Developer can vary widely based on the developer's know how, location, the complexity of your project, and whether you're hiring a freelancer, an agency, or a full-time employee. For freelancers, you can expect to pay anywhere from $20 to $150 per hour or more. If you're working with an agency, the cost may be higher due to their overhead and the broad range of expertise they bring to the table. For a full-time, in-house developer, you might expect to pay a salary anywhere from $50,000 to $80,000 per year or more, depending on your location and the developer's skill level. Always remember to consider your budget and project requirements before deciding on the most cost-effective option.
Where can I hire a WordPress Theme Developer?
There are numerous platforms online where you can hire a WordPress Theme Developer. These include freelance platforms like Braintrust, where serves as a job board where you can post your project and have quality WordPress developers bid on it, or browse developers' profiles and hire directly. If you prefer to work with an agency, you can research and reach out to web development agencies directly. Local networking events, tech meetups, or WordPress Meetups can also be great places to connect with talented developers.
How do I recruit a WordPress Theme Developer?
Recruiting a WordPress Theme Developer starts with a clear job description outlining the skills and experience required, as well as the project's scope and goals. Once the job description is live on your chosen platforms, you'll begin receiving applications. Screen these for job fitness, looking closely at years of experience, portfolios, and past work. You may want to conduct an initial interview to assess communication skills and cultural fit. For shortlisted candidates, consider providing a small paid test project to evaluate their technical skills. Always check references or reviews before making a final hiring decision. Remember to communicate clearly throughout the process, providing feedback to candidates and keeping them informed of their status.
How much does a WordPress Theme Developer charge per hour?
The hourly rate for a WordPress Theme Developer can greatly vary depending on their level of experience, geographical location, and the complexity of the work involved. Entry-level or offshore developers may charge anywhere from $15 to $40 per hour, while more experienced developers often charge between $50 to $100 per hour. Highly skilled developers, particularly those in high-cost areas or with niche expertise, may charge $150 per hour or more. It's important to remember that while cost is a factor, the cheapest developer may not always be the best choice. The developer's expertise, reliability, and the quality of their work can often have a far bigger impact on your project's success than their hourly rate alone.
What are the benefits of hiring a WordPress Theme Developer?
Hiring a WordPress Theme Developer comes with numerous benefits. Firstly, it offers customization capabilities. A developer can tailor your website to your unique business needs, creating a site that stands out and is fully aligned with your brand identity. Secondly, hiring a developer can save you time and effort, especially if you lack the technical skills or are busy with other aspects of your business. Thirdly, developers can implement SEO-friendly practices into your theme, boosting your website's visibility in search engine results. They can also ensure your theme is responsive, providing optimal viewing and interaction across a wide range of devices. Finally, a developer can maintain and update your theme, ensuring it remains secure, functional, and up-to-date with the latest software development and WordPress standards and practices.