You're here for Project Managers.
We're here to help you find top talent, fast.
Get matched to 3 highly-qualified Project Managers in 48 hours.
Hire Top Project Managers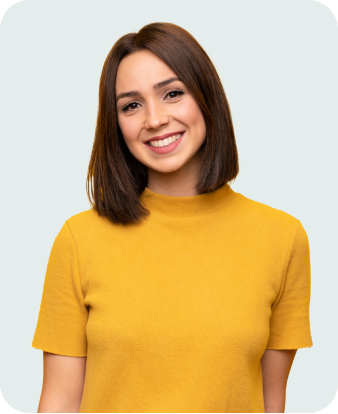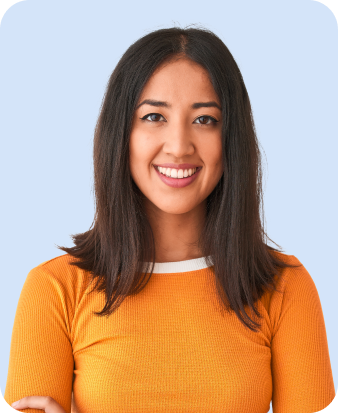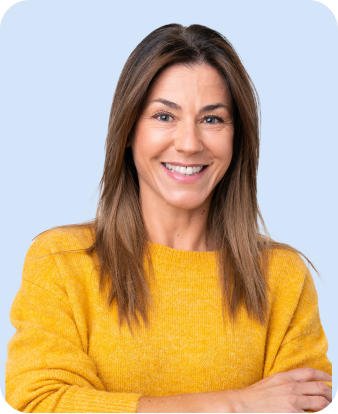 Trusted by: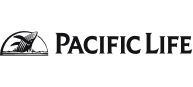 How you hire Top Project Managers at Braintrust
Manage and hire Top talent in 48 hours or less.
We simplify onboarding, invoicing, compliance, and more.
Meet our Project Manager community
Braintrust is a user-owned talent platform created by and for the world's top talent. This includes a talented network of experienced Project Managers available for hire.
Looking for Work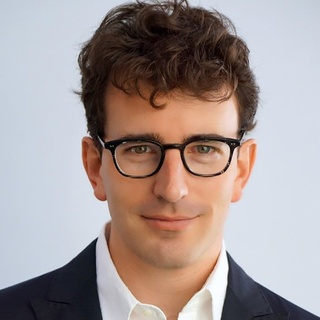 Boris Liebman
Copywriter
Copywriting
Project Management
Looking for Work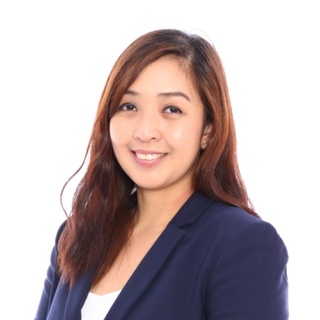 Reina Jennifer Ham
Corporate Trainer
Communications
Project Management
Looking for Work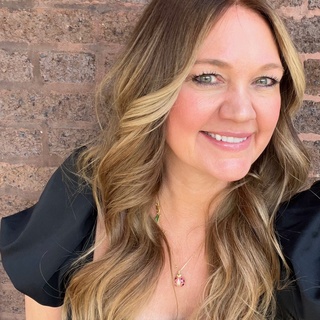 Heather Hagerty
Creative Director
Project Management
Visual / Graphic Design

Our talent is unmatched.
We only accept top tier talent, so you know you're hiring the best.
We give you a quality guarantee.
Each hire comes with a 100% satisfaction guarantee for 30 days.
We eliminate high markups.
While others mark up talent by up to 70%, we charge a flat-rate of 15%.
We help you hire fast.
We'll match you with highly qualified talent in 48 hours or less.
We're cost effective.
Without high-markups, you can make your budget go 3-4x further.
Our platform is user-owned.
Our talent own the network and get to keep 100% of what they earn.
How to hire Top Project Managers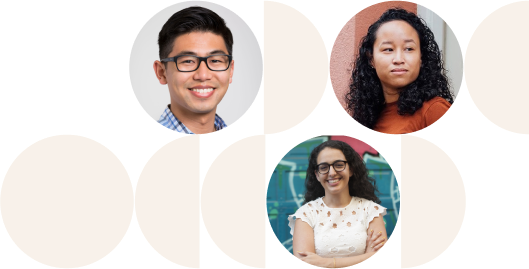 Hiring a project manager involves finding an individual who can oversee, coordinate, and successfully deliver projects from initiation to completion. This process entails identifying specific skills and attributes necessary for the role, like leadership, communication, organizational abilities, risk and financial management, problem-solving, and stakeholder management. The need for certain skills can be accentuated by the company's size and the nature of employment (full-time vs. hourly).
In a startup, project managers often need to wear many hats, due to the dynamic, fast-paced, and resource-constrained environment. They may need to handle more than one project at a time, manage diverse teams, and frequently pivot or adapt to changes. Experience in a similar setting can be beneficial, along with flexibility, a high tolerance for ambiguity, and the ability to work independently.
In contrast, larger companies might demand more specialized project managers who are skilled in handling bigger teams and navigating more complex organizational structures. They often require deeper expertise in certain project management methodologies or industry-specific knowledge. In such contexts, certifications like PMP or Prince2 can be valuable.
The employment nature, whether full-time or hourly, can also impact what you look for in a project manager. Full-time project managers are typically involved in long-term, large-scale projects and may take on additional responsibilities such as strategic planning, process improvement, and team development. They become integral to the organization, influencing its culture and processes.
On the other hand, hourly or contract-based project managers are often brought in for specific projects. They need to be able to quickly understand project requirements, adapt to the existing company culture and processes, and deliver results within the given timeframe. Their expertise is often used for projects requiring a specific set of skills or to handle peak workload periods.
Regardless of the specifics, a robust hiring process often involves a mix of well-designed job descriptions, structured interviews, and often, real-world scenario-based assessments to test candidate's skills. It's crucial to not only assess their technical skills and experience but also their alignment with your company's culture and values. The goal is to find a project manager who not only has the ability to effectively manage projects but also contributes positively to your team and organization.
When you're looking to hire project managers, their past experience forms the bedrock of their ability to successfully manage projects. Years of experience in the relevant industry helps in understanding the specific needs, challenges, and language of your project, which can range from e-commerce to product development to construction project management. This experience spans familiarity with technical aspects, relevant regulations, and business context. Certifications such as PMP, CAPM, or Prince2 are reflective of a deep comprehension of project management concepts, methodologies, and best practices. Proficiency with specific project management methodologies (like Agile, Scrum, Waterfall, etc.) and tools (such as MS Project, Jira, Trello, or Asana) are also paramount, serving as the template for planning, organizing, and implementing the project. A project manager's job often includes a demonstrated track record of completed projects, particularly those similar in scale and complexity to your project, offering tangible proof of their project management experience.
Project managers are often the backbone of a project team. Effective leadership in project management necessitates the ability to inspire, direct, and sustain a team's energy towards project objectives. This entails adeptness at tasks like delegating responsibilities, managing team dynamics, resolving conflicts, and providing constructive feedback. Leadership also involves identifying and nurturing the individual strengths of team members, fostering a collaborative environment, and ensuring team members feel valued and motivated. A project manager's leadership style should be adaptable, depending on the team's dynamics and the specific challenges of the project. It also encompasses leading through change and uncertainty, given the often unpredictable nature of projects.
Project managers serve as the communication bridge within the project management workflow. Clear articulation of project goals, updates, and changes to all involved, from team members to stakeholders, is vital. This encompasses both written and verbal communication skills, often dealing with complex, technical information that needs to be conveyed in a way that various audiences can understand. Effective listeners, project managers give everyone involved the feeling of being heard and understood, fostering a sense of teamwork. Familiarity with communication tools, such as Slack, MS Teams, or Zoom, and project documentation tools, such as Confluence or Google Docs, is typically crucial in modern project environments.
In their day-to-day work, project managers must have a high degree of organization to effectively juggle multiple tasks, manage timelines, and keep track of resources. This involves setting priorities, planning work schedules, understanding resource allocation, and meeting deadlines. A robust skill set includes organizational skills, managing documentation effectively, ensuring all materials are accessible and up-to-date. Tools like Gantt charts, Kanban boards, and software like Microsoft Project, Asana, or Jira can help streamline this process. Furthermore, an organized project manager will have robust systems for tracking project progress and performance, including key metrics and milestones, and a structured approach to managing changes and adaptations as the project progresses.
An integral part of a project manager's role is identifying, assessing, and managing risks that could potentially derail the project. This includes both internal and external risks, ranging from resource shortages and technical issues to regulatory changes and market dynamics. They should be able to use a structured risk management process, which includes risk identification, assessment, response planning, and monitoring. The ability to foresee possible issues and devise contingency plans to handle these risks is crucial. Knowledge of risk management tools and methodologies, including tools like RiskyProject, @RISK, or even spreadsheets for simpler risk models, can be crucial in this regard.
In a new project manager role, problem-solving skills become key, as projects rarely go exactly as anticipated. This involves being able to quickly understand the problem, identify possible solutions, evaluate these based on the project's constraints, and then implement the chosen solution effectively. Project managers should be adept at analytical thinking, decision-making, and adaptive and creative problem-solving techniques. Moreover, they should also be comfortable using tools for collaborative problem-solving, decision-making, and brainstorming, such as mind-mapping software or digital whiteboards.
Delivering a project within the agreed budget requires sound financial management. This encompasses budgeting, cost estimation, cost control, and an understanding of how to manage financial risks and issues that might arise during the project. Project managers should have a strong understanding of financial management principles and be able to use financial management tools to track costs and expenditures, and to forecast future costs. Proficiency in tools like Microsoft Excel for budgeting and cost tracking, and more advanced tools like Oracle Primavera, for more complex financial management, is critical.
A project manager's ability to manage and satisfy a wide range of stakeholders, including team members, executives, clients, and vendors, is crucial for a project's success. This involves understanding the needs and interests of different stakeholders, communicating effectively with them, managing their expectations, and balancing their often conflicting demands. Building strong relationships with stakeholders and ensuring their alignment and satisfaction throughout the project is a vital part of the project manager's job. Tools like CRM software can assist in tracking stakeholder communications and concerns, but much of this skill relies on interpersonal skills, diplomacy, and communication abilities.
The value of a project manager with the right skill set extends beyond mere project planning. It involves optimizing existing processes, implementing automation, making crucial pricing decisions, and managing change within the project lifecycle. Whether they are a product manager, program manager, or a project manager, their ability to complete projects effectively and efficiently is an asset to any organization. When drafting a project manager job post, it's essential to consider these various skills and competencies.
Expert Resources for Hiring Project Managers
Frequently Asked Questions
What is a Project Manager in MBA?
An MBA (Master of Business Administration) is a graduate degree that provides theoretical and practical training in business management. In an MBA program, students learn about various aspects of business management such as finance, marketing, operations, and human resources. A project manager with an MBA brings this broad business understanding to the role. They can effectively align projects with business goals, navigate business complexities, and make strategic decisions that positively impact the organization. Furthermore, MBA programs often focus on developing leadership, communication, and problem-solving skills, which are integral to the role of a project manager. Thus, an MBA can be a valuable asset for a project manager, equipping them with a holistic understanding of business operations and enhancing their leadership abilities.
Does an IT Project Manager require coding?
An IT project manager does not necessarily need to have coding skills. Their role is typically more focused on coordinating and overseeing the project, rather than implementing the technical details. However, a basic understanding of coding principles, the software development life cycle, and familiarity with the technologies being used can be extremely beneficial. It allows the project manager to better understand the challenges that the development team faces, communicate more effectively with technical team members, and make more informed decisions. It's not about being able to code the software themselves but about having enough knowledge to manage the process efficiently and effectively.
What is the qualification of a Project Manager in IT?
Qualifications for an IT project manager often include a bachelor's degree in a related field such as computer science, information technology, or business. Some organizations prefer candidates with a master's degree or an MBA with a concentration in information systems. Relevant work experience in IT and project management is typically crucial. Certifications such as PMP (Project Management Professional), Certified ScrumMaster, or PRINCE2 can also be beneficial. IT project managers need a strong understanding of project management principles and methodologies, and they should be familiar with various project management and collaboration tools. Given the technical nature of the role, they should also have an understanding of IT concepts, systems, and procedures, and be able to communicate effectively with technical teams and stakeholders.
How much does it cost to hire a Project Manager?
The cost to hire a project manager can vary widely based on their level of experience, industry, the size and scope of the projects they will be managing, and the region in which your business operates. According to the Project Management Institute's Earning Power Salary Survey (10th Edition), the median salary for a project manager in the U.S. was $116,000 as of 2020. However, these costs can be significantly higher or lower based on the aforementioned factors. Additionally, remember that the total cost of hiring includes not just salary, but also benefits, taxes, and recruitment costs.
Where can I hire a Project Manager?
There are many places to look when hiring a project manager. Traditional job boards like LinkedIn, Indeed, or Glassdoor are commonly used. There are also job boards specifically dedicated to project management, like ProjectManagement.com. Professional organizations like the Project Management Institute (PMI) have job boards and networking events where you can connect with potential candidates. Recruitment agencies specializing in project management roles can also be helpful, particularly for more senior or specialized roles.
How do I recruit a Project Manager?
Recruiting a project manager involves several steps. First, clearly define the role, responsibilities, and qualifications needed for your specific project. Then, advertise the role in appropriate places, such as job boards, professional networks, or with a recruitment agency. Screen applications for the required skills and experience, then conduct interviews to assess candidates' fit for the role and your organization. Scenario-based questions or case studies can be particularly helpful in evaluating candidates' problem-solving abilities. Finally, check references and negotiate the job offer. Remember to look for a good balance of technical project management skills, industry knowledge, and soft skills like leadership and communication.
How much does a Project Manager charge per hour?
The hourly rate for a project manager can vary greatly based on factors like their experience, the complexity of the project, the industry, and the region. Hourly rates can range anywhere from $30 for less experienced project managers to over $150 for highly experienced or specialized project managers. Contract or freelance project managers may charge higher hourly rates compared to those employed full time, as they need to cover their own benefits and overhead costs. Keep in mind that these are estimates and the rates can change based on the factors mentioned above.