You're here for Growth Product Managers.
We're here to help you find top talent, fast.
Get matched to 3 highly-qualified Growth Product Managers in 48 hours.
Hire Top Growth Product Managers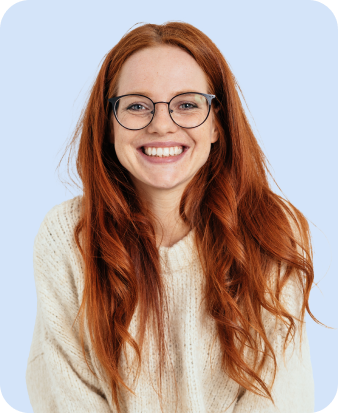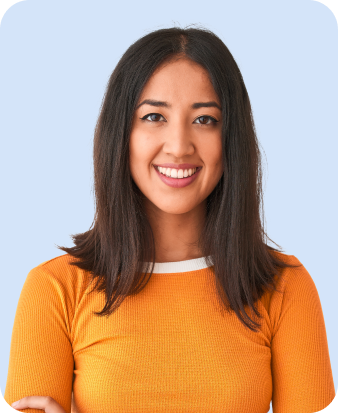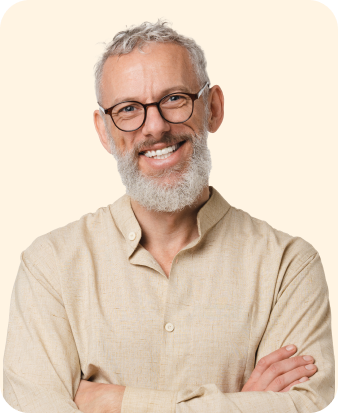 Trusted by: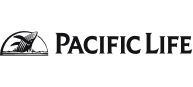 How you hire Top Growth Product Managers at Braintrust
Manage and hire Top talent in 48 hours or less.
We simplify onboarding, invoicing, compliance, and more.

Our talent is unmatched.
We only accept top tier talent, so you know you're hiring the best.
We give you a quality guarantee.
Each hire comes with a 100% satisfaction guarantee for 30 days.
We eliminate high markups.
While others mark up talent by up to 70%, we charge a flat-rate of 15%.
We help you hire fast.
We'll match you with highly qualified talent in 48 hours or less.
We're cost effective.
Without high-markups, you can make your budget go 3-4x further.
Our platform is user-owned.
Our talent own the network and get to keep 100% of what they earn.
How to hire Top Growth Product Managers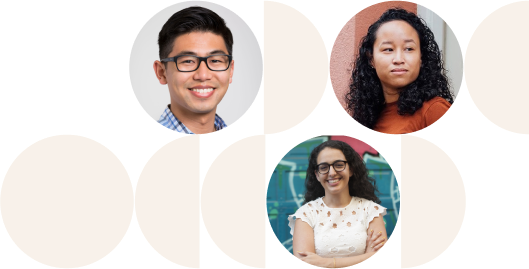 Hiring a Growth Product Manager is a crucial step that involves several considerations and can be a different experience based on the nature of the company - whether it's a startup or a larger organization.

In a startup, a Growth Product Manager is typically more hands-on and involved in a wide array of tasks. They often play multiple roles and are responsible for both devising the growth strategy and executing it. They need to be adaptable, resourceful, and comfortable with a fast-paced, change-prone environment. The decision-making process is usually quick, and hence, they have to be agile and swift in their actions and strategies.

Conversely, at a larger organization, the role of a Growth Product Manager is often more specialized. They might focus more on strategic planning and work with a larger team, each of whom may manage different aspects of the growth plan. The decision-making process is often layered, and there may be more resources at their disposal. However, maneuvering through corporate bureaucracy and coordinating with larger teams can pose its own set of challenges.

Regarding hiring options, companies might hire a Growth Product Manager as a full-time employee or on an hourly basis, depending on their specific needs. Full-time Growth Product Managers are typically more involved in the company, have a deeper understanding of the product and its growth trajectory, and are committed to long-term growth objectives. They usually enjoy benefits like healthcare, retirement plans, and stock options, which are generally not available for hourly employees.

On the other hand, hiring a Growth Product Manager on an hourly basis could offer more flexibility and could be a cost-effective option, especially for startups or small businesses. These individuals could be brought in for specific growth campaigns or initiatives. They might also serve as consultants, providing their expertise to guide the company's growth strategy without being deeply involved in day-to-day operations.

Regardless of the company's size or the employment terms, the key qualities and skills to look for remain consistent. These include a strong understanding of growth principles, robust analytical skills, strategic thinking, deep customer understanding, technical proficiency, experience with growth tools, collaboration and leadership skills, and risk management abilities. It's essential to choose a candidate who not only has the necessary skills and experience but also aligns with the company's culture and values, ensuring a fruitful and productive relationship.
An in-depth understanding of the customer is crucial. This includes knowing the customer journey, their pain points, motivations, and behavior. Growth Product Managers should be skilled in conducting user research, both qualitative (like user interviews, surveys) and quantitative (like data analytics, user segmentation). They should be proficient in using customer feedback tools like Uservoice or Medallia, and user research platforms like UserTesting or Lookback. They should also understand user experience (UX) principles to ensure the product remains user-centric. Knowledge of UX design tools like Sketch, Figma, or Adobe XD may come in handy.
The role of a Growth Product Manager requires a fair understanding of technical concepts related to the product. They should be comfortable discussing features and functionalities with software engineers, understand software development life cycles, and be able to participate in agile or scrum methodologies. Knowledge of APIs, databases, or cloud technologies may also be beneficial, as these can influence the product's scalability and potential growth opportunities. Familiarity with product management tools like Aha!, Productboard, or JIRA, and technical understanding to work with data analysis software like SQL, Python, or R, can also be beneficial.
Experience with Growth Tools
Growth Product Managers need to be adept at using a variety of tools to analyze data and extract insights. They should have a working knowledge of analytics platforms such as Google Analytics, Mixpanel, or Amplitude, and be familiar with A/B testing tools like Optimizely or VWO. They should also be experienced in using CRM platforms like Salesforce, which can provide valuable customer data for growth strategies. In addition, understanding SEO tools like SEMrush, or email marketing software like MailChimp, could be advantageous for executing growth campaigns.
Collaboration and Leadership
A Growth Product Manager needs excellent leadership and collaboration skills to work effectively with different teams, from engineering and design to marketing and sales. They should be comfortable driving the product vision, delegating tasks, and leading cross-functional teams to achieve growth objectives. This requires strong communication and negotiation skills. Tools that facilitate effective collaboration and project management, like Slack, Trello, or Jira, are essential. In addition, leadership courses or certifications can add value to a candidate's profile.
Growth Product Managers should possess skills in identifying and mitigating risks associated with new growth initiatives. This includes understanding potential impacts on system stability, security, and user experience. Familiarity with risk assessment tools and methodologies, such as Failure Modes and Effects Analysis (FMEA), can be beneficial. They should also understand compliance standards relevant to their industry, whether that's GDPR for data privacy or ISO standards for quality management. It's essential for them to balance the pursuit of growth with maintaining the product's reliability and the company's reputation.
Expert Resources for Hiring Growth Product Managers
Frequently Asked Questions
When should I hire a Growth Product Manager?
Hiring a Growth Product Manager becomes necessary when a company has reached a point where it's essential to focus on scaling the product's user base or revenue significantly. This typically occurs after product-market fit has been established and there's a solid understanding of the customer base and the value proposition of the product. It's when a company needs to move from merely managing the product to actively growing it. Growth Product Managers can also be vital when entering new markets, launching new features, or when a product's growth has stagnated and needs a new strategy to rekindle growth.
How much does it cost to hire a Growth Product Manager?
The cost of hiring a Growth Product Manager varies significantly depending on the location, industry, and the experience level of the candidate. In the U.S., the average salary of a Growth Product Manager starts from $100,000 to $140,000 per year. In tech-heavy areas like Silicon Valley, the salary can be even higher. Besides the base salary, there are often additional costs like bonuses, stock options, and benefits. Hiring costs can also include recruiting expenses, such as fees paid to recruitment agencies, advertising, and time spent on interviews and evaluations.
Where can I hire a Growth Product Manager?
Growth Product Managers can be sourced through various channels. Braintrust offers a traditional job board to find candidates, and it cateres specifically to product management roles. Networking events, tech meetups, or industry-specific conferences can also provide opportunities to meet potential candidates. Don't forget about your personal network and employee referrals, which can often lead to high-quality candidates.
How do I recruit a Growth Product Manager?
Recruiting a Growth Product Manager involves a blend of strategic outreach and careful evaluation. Start by defining the job role clearly, including the responsibilities, required skills, and expectations. Promote the job listing through various channels, including job boards, social media, and industry events. When evaluating candidates, consider not only their technical skills and experience but also their strategic thinking, understanding of growth principles, leadership abilities, and cultural fit. The recruitment process often includes multiple rounds of interviews and may involve case studies or assignments to evaluate a candidate's skills and thought process.
How much does a Growth Product Manager charge per hour?
The hourly rate of a Growth Product Manager can vary greatly based on factors such as their experience level, the complexity of the work, and geographical location. In the U.S., as of 2021, a Growth Product Manager might charge anywhere from $50 to $150 per hour or more for consulting or contract work. It's important to note that hourly rates are more common for contract or freelance Growth Product Managers, while full-time roles typically involve a salary and potential for bonuses or equity.
What does a Growth Product Manager do?
A Growth Product Manager focuses on driving user acquisition, activation, retention, and upsell for a product. They use data-driven insights to understand user behavior and identify areas of the product that can be optimized for growth. They work on strategies to increase customer acquisition, improve user engagement, reduce churn, and maximize lifetime value. They coordinate with various teams, such as marketing, sales, and engineering, to implement these strategies. They also conduct A/B testing, analyze results, and iterate on their strategies to continuously improve growth metrics.
What is the difference between a core PM and a Growth PM?
A core Product Manager (PM) and a Growth PM both work towards the success of a product, but their focuses differ. A core PM is responsible for defining the product's vision, strategy, and roadmap, and works cross-functionally to launch new features or products. They focus on the entire product lifecycle and ensure that the product meets the needs of customers and achieves business objectives.

On the other hand, a Growth PM is specifically focused on growing the product's user base and revenue. They leverage data to understand user behavior and identify growth opportunities. Their key responsibilities revolve around optimizing the product for user acquisition, activation, retention, and monetization. They usually focus on the existing product rather than creating new features or products.
What skills are required for a Growth Product Manager?
A Growth Product Manager needs a unique blend of skills. They need a deep understanding of growth principles and strategies, including various growth models, optimization techniques, and product-led growth strategies. Strong analytical skills are vital, as growth PMs need to interpret data, conduct A/B testing, and use metrics to drive decisions. Strategic thinking is important, as is a deep understanding of customers and their needs. They should possess technical skills to understand the product and work with the development team. Familiarity with growth and analytics tools, as well as CRM platforms, is needed. They should have strong leadership and collaboration skills to work with cross-functional teams. Finally, they need to be adept at risk management, balancing growth initiatives with potential risks.