You're here for Agile Product Managers.
We're here to help you find top talent, fast.
Get matched to 3 highly-qualified Agile Product Managers in 48 hours.
Hire Top Agile Product Managers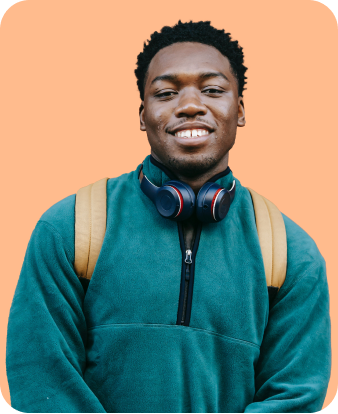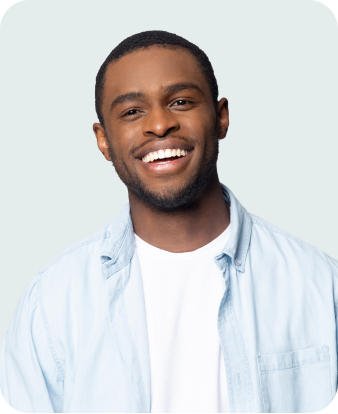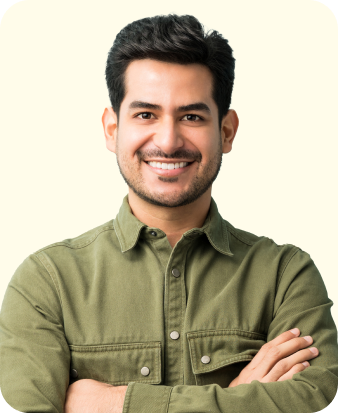 Trusted by: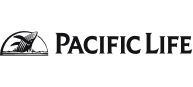 How you hire Top Agile Product Managers at Braintrust
Manage and hire Top talent in 48 hours or less.
We simplify onboarding, invoicing, compliance, and more.

Our talent is unmatched.
We only accept top tier talent, so you know you're hiring the best.
We give you a quality guarantee.
Each hire comes with a 100% satisfaction guarantee for 30 days.
We eliminate high markups.
While others mark up talent by up to 70%, we charge a flat-rate of 15%.
We help you hire fast.
We'll match you with highly qualified talent in 48 hours or less.
We're cost effective.
Without high-markups, you can make your budget go 3-4x further.
Our platform is user-owned.
Our talent own the network and get to keep 100% of what they earn.
How to hire Top Agile Product Managers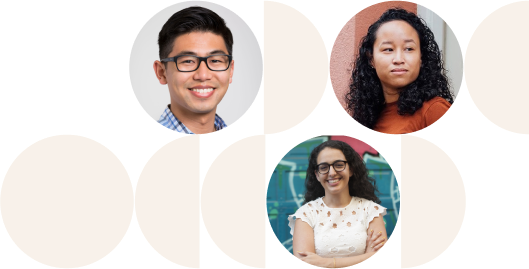 Hiring an Agile Product Manager, involves a strategic search for an individual who can effectively marry the principles of Agile with the multifaceted responsibilities of product management as a product leader. They act as a linchpin, facilitating communication, coordination, and collaboration between various teams while always keeping customer needs and business needs at the forefront.

A candidate's suitability might depend significantly on the size and stage of your organization. Startups might value adaptability, entrepreneurial spirit, and a wide range of skill sets, given the dynamic environment and smaller, more diverse roles. The Agile Product Manager in a startup context might be involved in everything from product visioning to user research, from roadmapping to hands-on backlog grooming. Conversely, larger corporations might prefer individuals with deeper specialization, robust experience in managing complex products, and proven skills in navigating larger, more structured organizations. In these environments, the roles are more clearly defined, and the Agile Product Manager may have more focused responsibilities and more resources at their disposal.

When considering the employment type, it's essential to reflect on the demands of the role and the nature of the product. Full-time Agile Product Managers are usually preferred due to the strategic and continuous nature of the work involved. They are intimately involved with the right product, and having a full-time commitment allows them to develop a deep understanding of the product and its stakeholders. Additionally, the iterative nature of Agile requires ongoing involvement and availability for ceremonies like daily stand-ups, retrospectives, and sprint planning, which is more feasible with a full-time arrangement.

However, some organizations may opt for an hourly or contract-based Product Manager, especially if the product roadmap is at an early stage, the company is running on a tight budget, or there's a need for specialized expertise on a temporary basis. This can also be a useful approach to handle increased workload during a particular phase of the product lifecycle, such as launch.

Regardless of the company's size and employment type, a strong Agile Product Manager candidate will bring a deep understanding of Agile principles, practical product management experience, strong communication skills, and a level of technical competency. They will have a customer-focused approach, excellent problem-solving skills, leadership qualities, and a good understanding of the business landscape. The blend of these skills allows an Agile Product Manager to perform their role effectively, guiding product development and software development in an Agile environment to meet customer needs while aligning with the business goals. Experience in fintech, ecommerce, user experience, market research, automation, and computer science can also be helpful.
While an Agile Product Manager doesn't need to be a developer, a certain level of technical know-how is essential. They need to understand the technical implications of their decisions and be able to communicate effectively with developers. Basic understanding of coding, architecture, and database concepts, along with familiarity with the technology stack being used, can be highly beneficial. They should also be able to use or learn quickly to use tools that the team might be using, such as Git for version control, Docker for containerization, or Postman for API testing. Furthermore, understanding concepts like CI/CD (Continuous Integration/Continuous Deployment) can help ensure a smoother, more efficient business development process.
Agile Product Managers must be driven by a deep understanding of their customers. They should be able to empathize with customers, anticipate their needs, and prioritize features that provide the greatest value. This requires experience with various forms of customer research, including interviews, surveys, user testing, and customer journey mapping. Familiarity with tools such as Qualtrics for surveys, Hotjar for user behavior analysis, or Usertesting.com for user testing can be beneficial. The ability to interpret and analyze data from these sources is crucial, making skills in data analysis and usage of tools like Google Analytics, Tableau, or Looker valuable. Furthermore, the ability to translate customer needs into user stories and acceptance criteria will ensure that the product design and product development aligns with customer needs.
Agile Product Managers constantly face complex challenges that require effective problem-solving skills. These may involve conflicting priorities, resource constraints, technical debt, or unforeseen changes in the market or technology landscape. They should be capable of making data-driven decisions, often under pressure and with incomplete information. Familiarity with problem-solving frameworks and techniques like SWOT analysis, root cause analysis, or design thinking can be useful. They must also be able to use data analysis tools (like Excel, SQL, Python, or R) and project management software (like Jira or Trello) to analyze situations and track the impact of their decisions.
The Agile Product Manager plays a significant role in leading and influencing cross-functional teams, even though they may not have formal authority. They need to inspire, motivate, and guide team members towards the shared vision of the technical product. A good Agile Product Manager encourages a culture of trust and collaboration, promotes continuous learning, and empowers team members to take ownership. They must be proficient in change management and conflict resolution and must foster an environment conducive to Agile practices like transparency, inspect-and-adapt, and self-organization. Leadership is not typically associated with specific tools or technologies, but online collaboration tools like Slack, Microsoft Teams, or Google Workspace can facilitate effective leadership in distributed teams.
Agile Product Managers must understand the business strategy and how their product fits into it. They need to be able to analyze market trends, competitive landscape, and business performance data to make decisions that align with the company's objectives. An understanding of business model canvases, SWOT analysis, and Porter's Five Forces can help in this regard. Proficiency in financial modeling, forecasting, and ROI calculations will help in making business cases and setting priorities. Familiarity with data analysis tools (like Excel, SQL, or Tableau) and business intelligence software (like Looker or Power BI) can assist in understanding business performance and making data-driven decisions. Knowledge of key business metrics relevant to their industry (like Customer Acquisition Cost, Life-Time Value, or Net Promoter Score) is also important.
Expert Resources for Hiring Agile Product Managers
Frequently Asked Questions
How much does it cost to hire Product Managers?
The cost of hiring an Agile Product Manager can vary widely depending on several factors, including the candidate's experience level, the size and location of your company, and the complexity of the role. The median annual salary for a Product Manager in the United States was around $110,000, but it can go much higher for those with significant experience as senior product managers or in high-cost areas. Additionally, there are also indirect costs involved in hiring, such as recruitment agency fees, job advertising costs, and the time spent by internal staff in the hiring process.
Where can I hire an Agile Product Manager?
There are numerous channels through which you can hire an Agile Product Manager. Online job boards like Braintrust are commonly used and have a broad reach. Braintrust offers a specialized tech and product management job board, and can even help for high-level or niche roles. Networking events, industry meetups, and conferences can also be valuable sources of potential candidates.
How do I recruit an Agile Product Manager?
To recruit an Agile Product Manager, start by crafting a clear and comprehensive job description that outlines the skills, experiences, and competencies required for the role. Promote the job vacancy on various platforms like Braintrust, LinkedIn, job boards, your company's careers page, and through recruitment agencies. Networking can also be an effective recruitment strategy; consider reaching out to your professional network for referrals. Once applications start coming in, conduct screening calls or interviews to assess their suitability. You may want to include practical assessments or case studies related to product management in the interview process to gauge their problem-solving skills, technical understanding, and customer-focused approach.
How much does an Agile Product Manager charge per hour?
The hourly rate for an Agile Product Manager can significantly vary based on their years of experience, expertise, the project's complexity, whether they have a bachelor's degree, whether they are freelancers or full-time employees, and geographic location. In the United States, as of 2021, a rough estimate might range anywhere from $50 to $200 per hour. It's worth noting that hourly or contract arrangements are less common for Product Managers, given the strategic, long-term nature of the role. However, they might be appropriate for consultancy or advisory roles or for startups in the early stages of product development.
What does an Agile Product Manager do?
An Agile Product Manager is responsible for guiding the development of a product in an Agile environment. They define the product vision and strategy, manage the product backlog, prioritize features based on customer needs and business value, and work closely with the development teams to ensure effective execution. They are the main point of communication between the stakeholders (such as customers, business executives, sales, and marketing teams) and the development teams. They also monitor the market and competition, gather and analyze customer feedback, and make adjustments to the product strategy as necessary. The Agile Product Manager's role is a strategic one, bridging the gap between the customer, the business, and the development team.
Is there product manager in agile?
Yes, there is a role equivalent to a product manager in Agile methodologies, often referred to as the Product Owner. The Product Owner is a key role in Agile teams, especially in Scrum, one of the most popular Agile frameworks.
The Product Owner is responsible for defining, prioritizing, and managing the product backlog (the set of features, bug fixes, technical debt, or requirements to be developed). They are tasked with maximizing the value delivered by the development team. They work closely with both the business stakeholders and the development team to ensure that the team is working on the most valuable features and that these features are clearly defined.
While the roles of Product Manager and Product Owner can be separated in larger organizations, they are often merged into one in smaller companies or teams. The Product Owner in Agile carries many of the responsibilities that a traditional product manager would have, albeit in a more iterative and collaborative context.