⏳ The TL;DR.
IBM, Sifchain, Maya, Caplight, Fabric, Hallsy, Endaoment, and more made hires on Braintrust!
New job postings are exploding on Braintrust - 48 were added to the platform last week alone
The Governance Beta has moved to on-chain voting, taking the network one step closer to fully decentralized user control
The Product home page for Talent is about to get a massive design (and function) upgrade
The Talent Community settles into their new home on Discord - and they are loving it

💡 The WYSC (why you should care).
Braintrust is one of the world's first user-owned and controlled Talent marketplaces. And it is a huge responsibility to make Braintrust a helpful, usable, and compelling platform that serves the Talent who use it. What's the secret to making that happen?

Focusing this week (and every week before and every week after) on making that goal a reality.

Because as stated, Braintrust is user-controlled, and what's good for the users is always the top priority.

💸 Client Updates.

A few clients who have recently hired freelancers on Braintrust!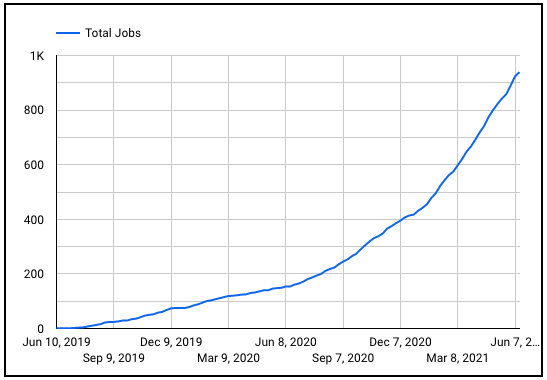 Total jobs on Braintrust.
If someone asked you to double your work productivity, how would you do it?

Well, you could start by asking Sales. Last week, they 2x-ed their weekly average for job postings, totaling an impressive 48 new jobs added to the platform!

And here are a few hot jobs from the amazing clients on Braintrust right now:
🦄 Network Growth.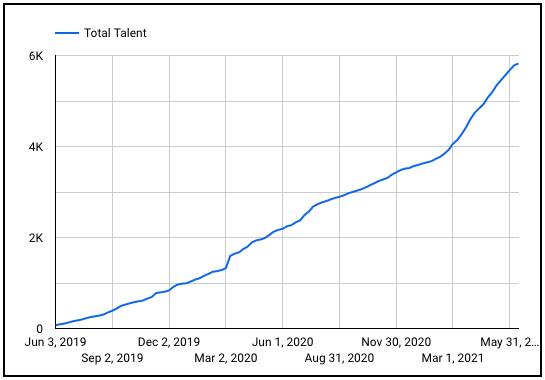 How the Braintrust network has grown.

Check out these other key growth metrics from last week:
63 new approved Talent added
179 proposals submitted
10 Talent hired

And a big congratulations to these 4 Talent who have recently been hired on the Braintrust platform! Check out their profiles to get an idea of how they crafted their personal work story to be compelling to a client:
Weiwei Ouyang, a Full Stack Developer with Nextdoor
Andre Todman, a Mobile Developer Tech Lead with Fulcrum Workforce Solutions
Caner Candan, a Senior Software Engineer (SDET) with Sifchain
📝 Hot Off the Presses.
Clients are picky. Companies are picky. Hiring managers are picky.

You know who should be picky too? Freelancers.

Think about it! If you're signing on for a freelance project, shouldn't you get to be JUST as picky as the client about whether or not you want to take it?

Check out the latest blog - What to Ask Before You Sign Your Next Freelance Project - to find out how to do this right.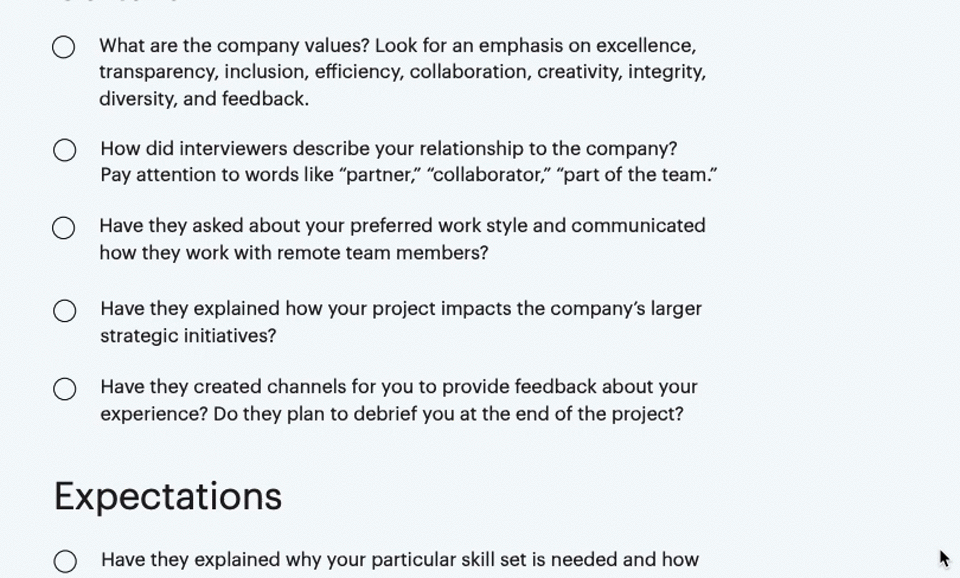 And ICYMI, there was an impressive client success story last week! While most companies had to slow down innovation during the global pandemic (rightfully so, it was a tough time for everyone), Pacific Life managed to:
3x their innovation output
Hire 13 Talent in an eighth of the time
Save $250,000 in the process

All with the help of Braintrust. This story is too good, you just have to see it for yourself. Click here.

👪 Talent Spotlight.
This week, let's give some serious kudos to Braintrust Talent and Community Leader Paulina Truong. She has been hard at work the past week (to be honest, she's working hard EVERY week) to help make Discord feel more like home for the Talent Community.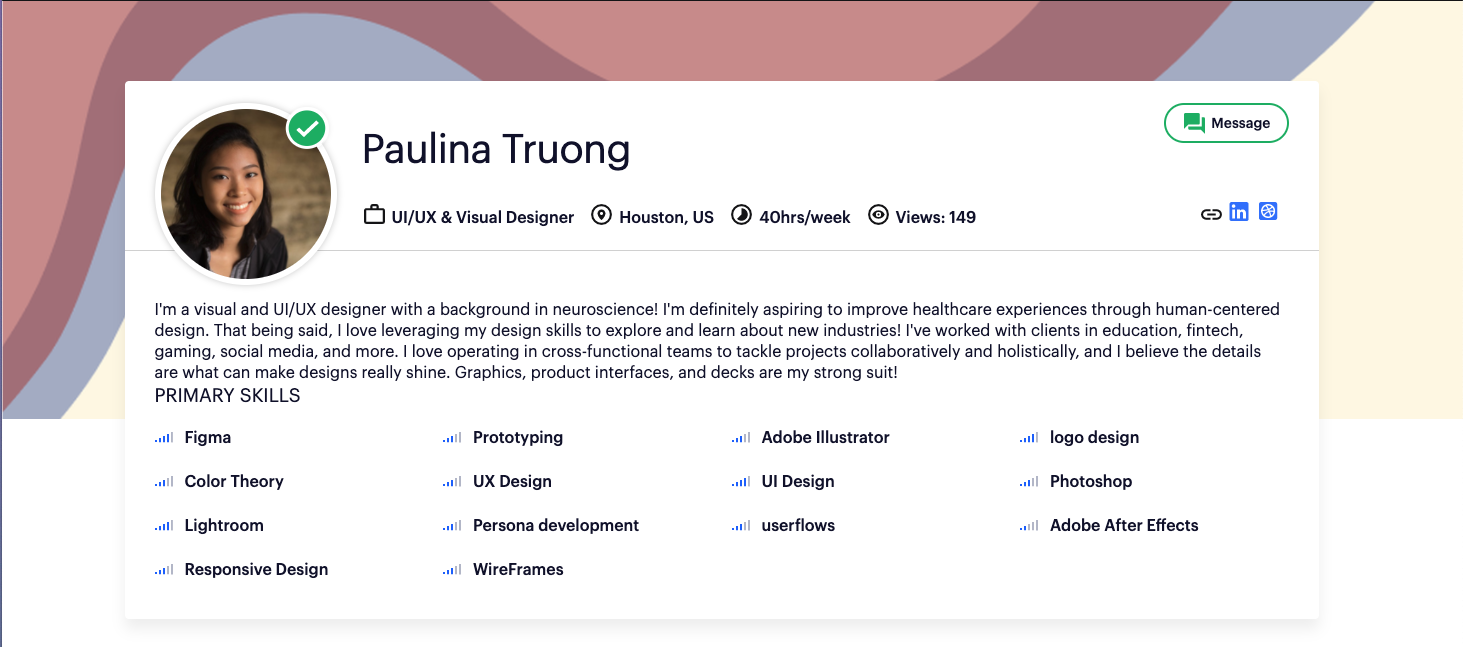 It's been less than 2 weeks since the Community migrated there from Slack, and Paulina has been chiming in to answer questions, suggest improvements, and research ways to make the user experience smoother. Thank you, Paulina!

Priorities for the Braintrust Community this week include:
Continued improvements to the program for sourcing new Talent from dev forums
Building stronger Community infrastructure to understand how Talent are engaging with the community - from ambassadors to casual observers and everything in between

🏛️ Network Infrastructure.
The Governance Beta is - you guessed it - still hot! This week, it has progressed to on-chain voting. Here's a look at the voting portal: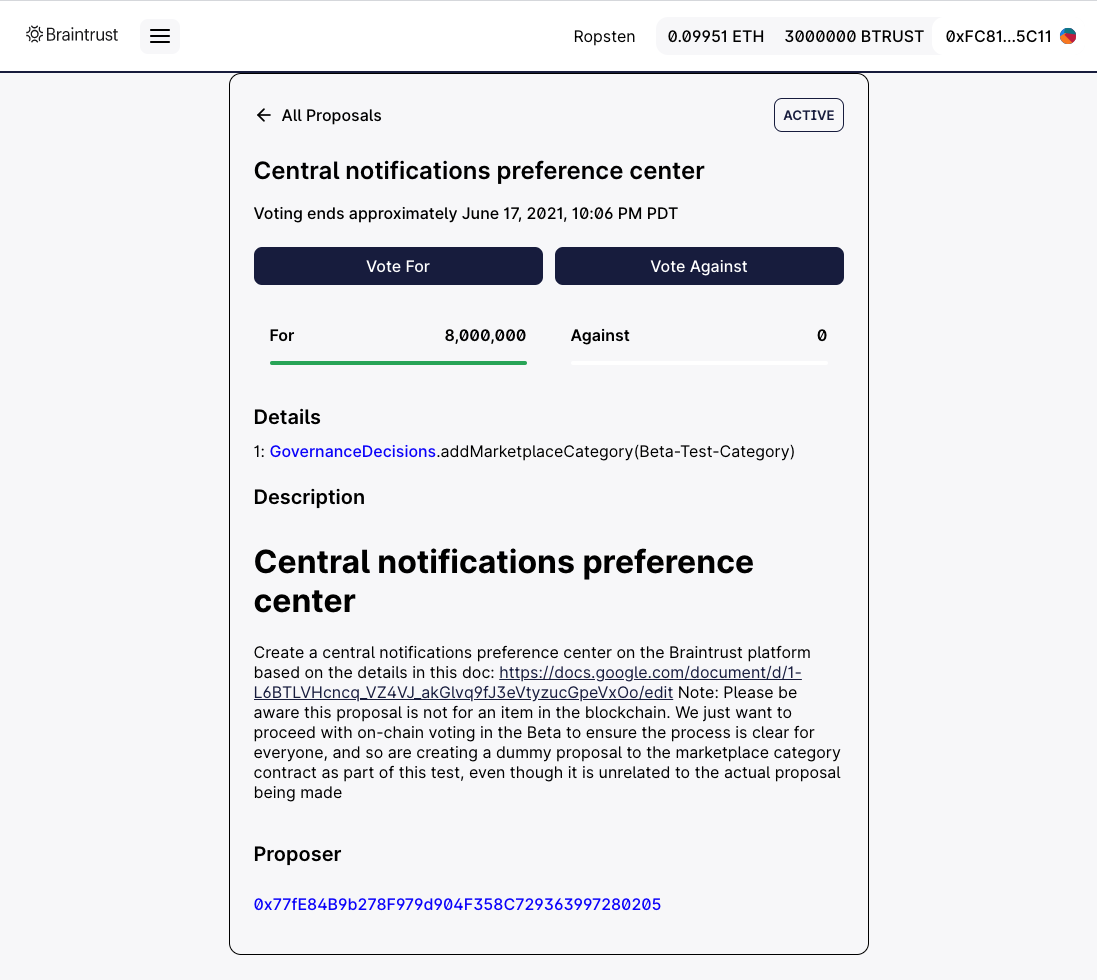 Note the proposal in question, establishing a central notifications preference center (hooray customizability!). Note the vote options, for or against (obvious). Note the total amount of test BTRST tokens voting for this proposal in the Ropsten sandbox, 8,000,000 (that's a nice round number). DON'T note the way it looks (it hasn't been designed yet!).

This Beta is about to create a monumental shift for Braintrust. The success of this Governance process test means Braintrust can effectively launch mechanisms to enable user ownership. User-owned and user-controlled is not just jargon… it's a reality.

Aside from moving mountains, Infrastructure is also working on:
Further developing the Knowledge base (who doesn't love to learn?)
Building out the Dispute Resolution program (because who DOES love disputes?)

💻 Product Improvements.
Don't tell anyone, but you're about to get a top-secret super sneak peek at some product designs….

This is the new Talent Home Page! It's a beaut, right? This has been an extensive project to rework this page and make it more usable, helpful, and engaging for Talent on the platform. Get excited to find everything you need right on the home page - very soon.
Aside from that, Product is working with Talent in the Community to improve the sign up and onboarding experience. They're conducting interviews to find out:
How do Talent learn about Braintrust?
Why do they sign up?
What are their expectations?
Why do they complete (or not complete) the process through approval?
More to come on this in future weeks!

👤 Braintrust HR + Culture Updates.
Braintrust's independence skills are being put to the test the next couple of weeks while HR + Culture is offline. Lots of folks are pitching in to help with recruiting for a few open roles, but maybe you can help them out a bit.
Know someone who might be a good fit for the following? All are needed ASAP!

🚩 Weekly challenges and red flags.
Talent will ALWAYS be a main priority for Braintrust. And while this week's focus was on projects for Talent, the team is still working on other projects that benefit clients and make Braintrust a better place for them, too. Because clients? They're also ALWAYS going to be a main priority. You'll see more on this in the coming weeks - don't think they've been left out of the equation.