You're here for WordPress Designers.
We're here to help you find top talent, fast.
Get matched to 3 highly-qualified WordPress Designers in 48 hours.
Hire Top WordPress Designers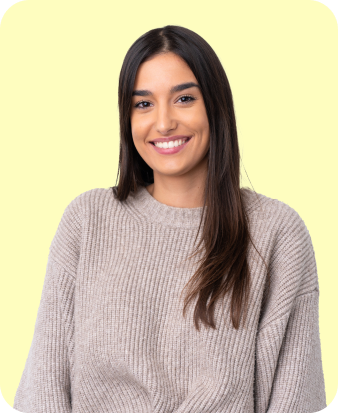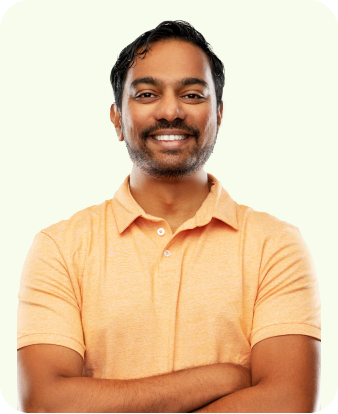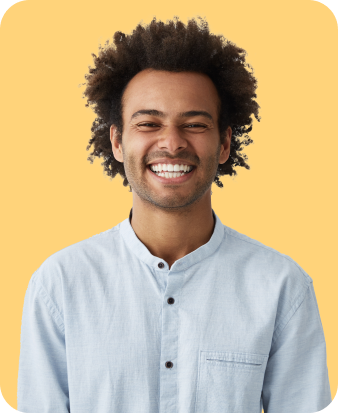 Trusted by: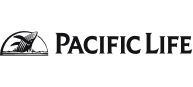 How you hire Top WordPress Designers at Braintrust
Manage and hire Top talent in 48 hours or less.
We simplify onboarding, invoicing, compliance, and more.
Meet our WordPress Designer community
Braintrust is a user-owned talent platform created by and for the world's top talent. This includes a talented network of experienced WordPress Designers available for hire.
Looking for Work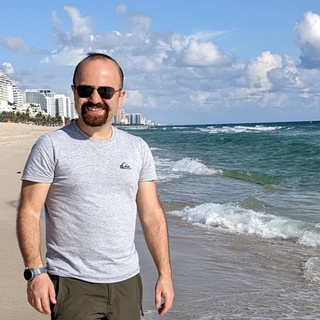 Hooman Baradaran
Project Manager
Project Management
WordPress
Looking for Work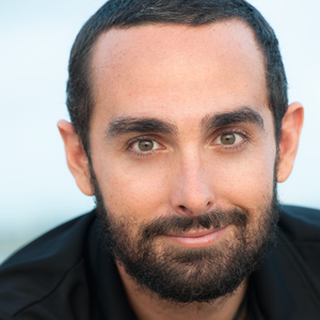 Maxime Bellefleur
Wordpress Designer
Looking for Work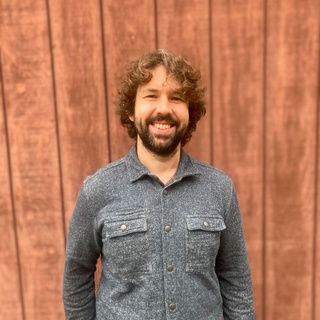 Kevin O'Connell
UX Designer

Our talent is unmatched.
We only accept top tier talent, so you know you're hiring the best.
We give you a quality guarantee.
Each hire comes with a 100% satisfaction guarantee for 30 days.
We eliminate high markups.
While others mark up talent by up to 70%, we charge a flat-rate of 15%.
We help you hire fast.
We'll match you with highly qualified talent in 48 hours or less.
We're cost effective.
Without high-markups, you can make your budget go 3-4x further.
Our platform is user-owned.
Our talent own the network and get to keep 100% of what they earn.
How to hire Top WordPress Designers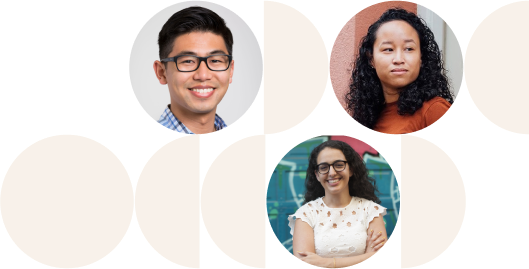 Choosing to hire WordPress developers is a pivotal step in setting up your online footprint, whether you're a nascent startup, a burgeoning small business, or a well-established corporation. The hiring process necessitates not just a survey of technical proficiencies such as web development, JavaScript, theme development, and web design, but also the discernment of your organization's specific needs and the nature of your prospective working relationship with the developer.
In a startup environment, traits such as agility, flexibility, and a wide range of skills are often valued. A WordPress developer employed in this scenario may be expected to play multiple roles, spanning design, development, and occasionally even parts of site maintenance or content management. They should be comfortable operating in a high-energy, dynamic environment where roles are fluid, tasks rapidly change, and budgets can be tight. Developers who can extract maximum utility from WordPress with minimal resources, therefore, can be seen as valuable assets.
Contrastingly, in larger corporations, roles tend to be more specialized. A WordPress developer might find themselves as part of a larger team, collaborating with other designers, developers, content creators, and marketing professionals. They may predominantly focus on front-end aspects like theme customization and website design, leaving coding and back-end tasks to other developers, and content to writers or marketers. Familiarity with collaborative tools and version control systems, coupled with strong communication skills, are essential in such contexts.
Deciding whether to hire a WordPress developer full-time or on a part-time, hourly basis depends on your organization's needs. Full-time developers can be a good fit for long-term projects, ongoing maintenance, and updates. These professionals can provide consistency, become deeply involved in your brand, and promote overall coherence in design. On platforms like Codeable, it's easy to find high-quality, risk-free, full-time WordPress jobs.
However, hourly or contract-based developers or freelancers are a suitable choice for specific, well-defined WordPress projects. Opting for this route can be more cost-effective, especially if your budget is limited or you don't require a developer's expertise on an ongoing basis.
The importance of effective communication remains constant, regardless of the size of your company or the nature of the job posting. Your WordPress developer, be it a freelancer or a part of your software development team, should be someone who can understand your vision and project requirements, and translate them into a functional, visually appealing, and user-friendly website. Clear, open dialogue can significantly impact project outcomes, whether it's a simple theme customization, a complex website design, or a custom plugin that integrates with your social media.
Consider using web hosting and digital marketing services that align with your organization's vision and values. A case study could provide insights into a developer's years of experience and their ability to deliver on project requirements. By outsourcing your WordPress programmer needs, you can ensure that your website development process is in the hands of a quality WordPress developer. Whether you're using Node.js, jQuery, or other technologies, finding the right fit can lead to a successful online presence.
WordPress Specific Knowledge
The knowledge and skills required by WordPress experts exceed basic HTML and CSS comprehension. WordPress is constructed on PHP, indicating that professional WordPress developers should be comfortable with this programming language. A thorough understanding of the WordPress core, theme hierarchy, and template system is imperative as these components are pivotal in constructing a custom WordPress site. Proficiency in the application of various WordPress APIs, such as the REST API, is also essential. The developers should have a comprehensive understanding of the WordPress plugin ecosystem, including plugin development, as appropriate selection and implementation can significantly enhance a website's functionality. Expertise in MySQL for managing WordPress databases is also necessary. Familiarity with tools like Gutenberg (WordPress editor) or page builders like Elementor and Beaver Builder could be advantageous.
When vetting a potential WordPress developer's portfolio, there are a few key factors to consider. Firstly, assess the aesthetics of the websites they've designed. Do they appeal to you, and would they appeal to your target audience? Secondly, evaluate the functionality of these sites. Are they user-friendly, and do they offer a positive user experience? Can they incorporate features like WooCommerce for e-commerce, forums, or membership areas if necessary? Another crucial aspect is the site's load time. Slow-loading websites can impact user experience and SEO rankings negatively. Hence, prioritize sites that load swiftly. A developer's portfolio can also showcase their ability to create websites serving various purposes such as blogs, informational sites, online shops, and more.
Understanding of UX/UI Principles
The best WordPress developers have a comprehensive understanding of User Experience (UX) and User Interface (UI) design principles. UX encompasses how a user interacts with a website—the ease of navigation, logical information flow, and task completion efficiency. Skills in creating user personas, mapping out user flows, and wireframing are essential aspects of UX design. UI, conversely, concerns the website's aesthetics—the color scheme, typography, layout, and interactive elements. The developer should be adept at using design software like Adobe XD, Sketch, or Figma for creating appealing and effective interfaces.
In today's digital landscape, websites are accessed via a plethora of devices with varied screen sizes. Therefore, dedicated WordPress developers need to be well-versed in responsive design principles. They should have the skills to utilize CSS media queries to adjust layouts based on screen size and resolution, and be familiar with testing tools like Google's Mobile-Friendly Test to ensure optimal website performance across all devices. Knowledge on how to leverage responsive features in WordPress themes and plugins is also beneficial. The end goal is to ensure a seamless and positive user experience, regardless of how your website is accessed.
Search Engine Optimization (SEO) is crucial for increasing visibility and driving organic traffic to your website. A proficient WordPress developer should understand SEO principles and practices, including keyword research and how to incorporate these keywords into your website's content and meta tags. They should also know how to create SEO-friendly URLs and leverage the capabilities of WordPress SEO plugins like Yoast or All in One SEO Pack. Expertise in implementing schema markup to assist search engines in understanding your site's content is also necessary. Understanding technical SEO aspects such as creating an XML sitemap, managing crawl errors, and optimizing website loading speed is equally important. They should also be proficient in using Google Analytics and Google Search Console to track performance and identify areas for improvement.
Effective communication is a vital skill for a WordPress developer. This involves more than just clearly expressing their ideas. They should be able to actively listen to your business needs and translate these into design elements. Receptiveness to feedback is also critical. Tools such as Slack, Trello, and Asana can facilitate smooth communication and efficient task management. If the developer is part of a larger team, clear documentation of their work, including their code and design decisions, is necessary for future understanding and maintenance.
Project Management Skills
The construction of a WordPress site often involves coordinating multiple moving parts, and in some cases, multiple teams. That's where solid project management skills are required. An experienced WordPress developer should be adept at efficiently managing timelines, tasks, and teams while mitigating project risks, keeping the project on track and within budget. Familiarity with project management methodologies like Agile or Waterfall and proficiency in using project management tools like Asana, JIRA, or Trello is vital, especially for larger projects or when the developer is part of a larger team. Additionally, version control systems like Git are crucial for managing changes and collaboration in the codebase. The developer should be comfortable using these systems to streamline the development process and prevent conflicts in the code.
Ongoing Support and Maintenance
Websites are not static; they require regular updates and maintenance to keep them secure, functional, and relevant. Thus, it's important to consider a WordPress designer's ability to provide ongoing support. They should know how to keep WordPress core, plugins, and themes updated without breaking the site. They should also be able to provide support for any potential issues or errors that may arise post-launch. If they won't be available for ongoing support, they should at least provide thorough documentation about the site's structure, any custom code used, and how to update and maintain the site moving forward. They might also provide training for your team on how to handle basic updates and maintenance tasks. Additionally, they should be familiar with backup tools and strategies to ensure site data is never lost. Understanding website security is also important to protect your site from potential threats.
Expert Resources for Hiring WordPress Designers
Frequently Asked Questions
Are WordPress designers in demand?
Yes, WordPress designers are very much in demand. WordPress powers over 40% of all websites on the internet, and this number has likely grown since. As businesses of all sizes continue to realize the importance of an online presence, the need for skilled WordPress designers who can create visually appealing, user-friendly, and effective websites is rising. WordPress's flexibility as a content management system, combined with its vast array of themes and plugins, makes it a popular choice for businesses across many industries. Furthermore, the ongoing need for website maintenance, updates, and optimization means that the demand for WordPress designers extends beyond initial website setup.
What do WordPress designers do?
WordPress designers are responsible for creating the visual layout and aesthetic appeal of a WordPress website. They use their expertise in design principles, user experience (UX), and user interface (UI) to create a website that is not only visually pleasing but also intuitive and easy to navigate. They customize WordPress themes and use page builders or custom coding to achieve the desired look and feel.
In addition to design, many WordPress designers also have knowledge of SEO best practices and understand how to create a website that's optimized for search engines. They may also select and configure plugins to add functionality to the website.
Depending on the size and scope of the project, a WordPress designer might also be involved in other tasks, such as website maintenance, user testing, and content management. Their ultimate goal is to create a website that meets the client's needs and provides a positive user experience.
How much does it cost to hire a WordPress Designer?
The cost to hire a WordPress designer can vary widely based on several factors, including the complexity of the project, the designer's experience and skills, and your location. A simple WordPress website designed by a freelancer might cost anywhere from a few hundred to a few thousand dollars. More complex sites requiring custom themes, plugins, or e-commerce functionality can range from several thousand to tens of thousands of dollars. Rates can also vary if you're hiring an agency rather than a freelancer.
Where can I hire a WordPress Designer?
There are many online platforms where you can find WordPress designers for hire. Looking for the best designers for your next project? Check out Braintrust! Our platform offers top-notch talent in a variety of fields, including design. Say goodbye to scouring job boards and sifting through portfolios – with Braintrust, you'll get access to the best of the best.
How do I recruit a WordPress Designer?
Recruiting a WordPress designer involves defining your project's needs, advertising the position, reviewing applicants, and conducting interviews. Start by creating a clear job description detailing the skills and experience you're looking for and the scope of the project. Post this on job boards, freelance platforms, or LinkedIn. Review applications, taking note of each candidate's portfolio, client reviews, and relevant experience. Arrange interviews with promising candidates to discuss the project in more detail and assess their communication skills and cultural fit.
How much does a WordPress Designer charge per hour?
The hourly rate for a WordPress designer can vary significantly based on factors like their experience level, skills, and location. An entry-level freelance WordPress designer might charge anywhere from $20 to $40 per hour, while more experienced designers or those with specialized skills can charge $100 per hour or more. Rates may also be higher for agencies compared to individual freelancers. Keep in mind these rates are subject to change and may have increased due to inflation and market demand.