You're here for Web Designers.
We're here to help you find top talent, fast.
Get matched to 3 highly-qualified Web Designers in 48 hours.
Hire Top Web Designers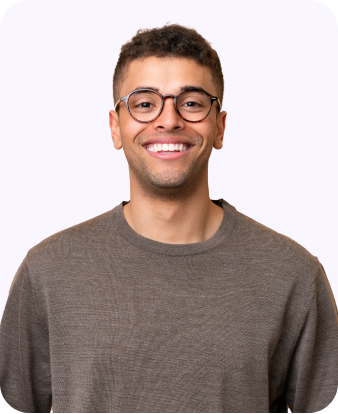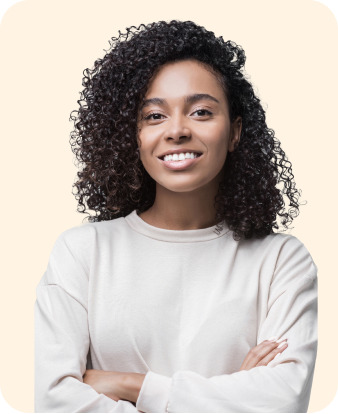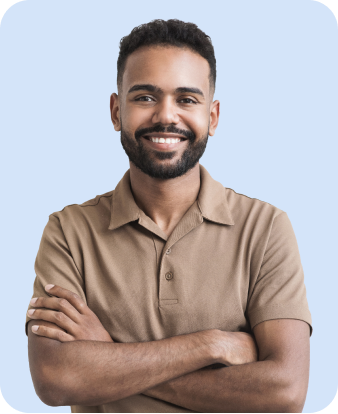 Trusted by: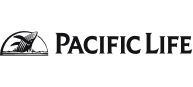 How you hire Top Web Designers at Braintrust
Manage and hire Top talent in 48 hours or less.
We simplify onboarding, invoicing, compliance, and more.
Meet our Web Designer community
Braintrust is a user-owned talent platform created by and for the world's top talent. This includes a talented network of experienced Web Designers available for hire.
Looking for Work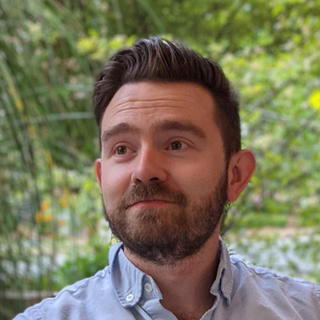 Marc McDougall
UX/UI Designer
UX Design
UI Design
User Interviews
UX/UI Design
Wireframing
Looking for Work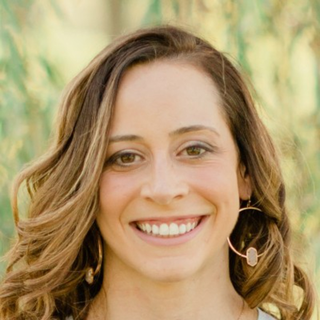 Kara Renfro Taylor
UX/UI Designer
Figma
UX Design
Dashboard Design
Product Design
UI Design
UX/UI Design
Looking for Work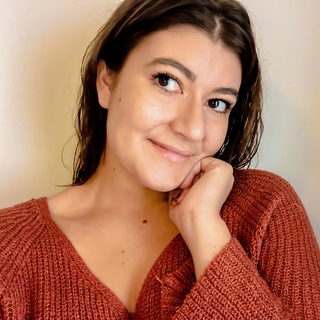 Molly Gertenbach
UX Designer
UX Design
Usability Testing

Our talent is unmatched.
We only accept top tier talent, so you know you're hiring the best.
We give you a quality guarantee.
Each hire comes with a 100% satisfaction guarantee for 30 days.
We eliminate high markups.
While others mark up talent by up to 70%, we charge a flat-rate of 15%.
We help you hire fast.
We'll match you with highly qualified talent in 48 hours or less.
We're cost effective.
Without high-markups, you can make your budget go 3-4x further.
Our platform is user-owned.
Our talent own the network and get to keep 100% of what they earn.
How to hire Top Web Designers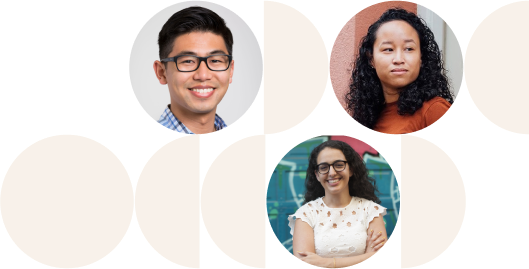 Hiring a web designer is a critical task that involves assessing both technical and interpersonal skills. The ideal candidate should showcase a compelling portfolio, demonstrate technical proficiency in design tools and coding languages, and have a strong understanding of UX/UI principles. They should also be versed in SEO strategies, possess strong communication and problem-solving skills, be competent in project management, and align with your company's culture and values.
The context of your business, whether it's a startup or a larger company, can impact the skills and experience you look for. Startups often require designers to wear many hats, from UX/UI design to some coding. They need to be adaptable, comfortable with ambiguity, and capable of working in a fast-paced, evolving environment. In contrast, larger companies might offer more specialized roles, where designers can focus on a specific aspect like UX design, visual design, or front-end development. These roles might require deeper expertise and experience in the specific area.
The nature of your project and business needs will also determine if you hire a web designer full-time, part-time, or on an hourly basis. A full-time designer might be suitable if you have a constant flow of design work and need someone to continuously iterate and improve your website. They can also immerse themselves in your brand and work closely with your team.
On the other hand, hiring a designer on a part-time or hourly basis may be more appropriate for specific, time-bound projects. This arrangement offers flexibility and can be cost-effective, especially for small businesses or startups with tight budgets. However, it might require a clearer and more detailed briefing to ensure the designer understands your expectations and project requirements.
Remember, the recruitment process should be tailored to your specific needs. Balancing the technical abilities, soft skills, and cultural fit of a candidate can lead you to the right web designer for your organization, ensuring your website is not just visually compelling but also functional, user-friendly, and aligned with your business goals.
A candidate's portfolio offers tangible evidence of their abilities, style, and range. When assessing portfolios, consider the diversity and quality of work, as well as the designer's role in each project. Note their creativity, attention to detail, and their use of color, typography, imagery, and layout. Look for projects that are similar to what you want in terms of aesthetics, complexity, and industry. Keep an eye out for projects where they've had to work with similar constraints (budget, timeline, audience, etc.) as yours. If they've worked on websites with similar functionality or design to what you're envisioning, it's a good sign they can handle your project.
Web designers need a robust set of technical skills. They should be proficient in design tools like Adobe Photoshop, Illustrator, and XD, as well as Sketch, and Figma. Basic knowledge of HTML, CSS, and JavaScript is beneficial as it allows designers to understand the capabilities and constraints of web development. Familiarity with content management systems (CMS) like WordPress or Drupal is also valuable. Understanding responsive design principles for creating websites that work on various screen sizes (desktop, tablet, mobile) is crucial. If you require advanced functionalities, check for experience with UX/UI design software, wireframing and prototyping tools, and perhaps knowledge in front-end frameworks like React or Vue.js.
User Experience (UX) and User Interface (UI) Design Skills
UX design is about creating a seamless, intuitive user journey on a website, while UI design focuses on the aesthetics, the look and feel of the interfaces. The designer should be able to wireframe site layouts, understand user flow, create responsive designs, and make sites that are not only visually appealing, but also easy to use. They should be adept at using design principles like color theory, visual hierarchy, and typography to guide users' attention and actions on a site. They need to know how to use UX/UI design tools like Adobe XD, Sketch, Figma, or InVision. Familiarity with user research, persona creation, usability testing, and accessibility standards is a huge plus.
SEO is crucial for the visibility of a website on search engines. Designers with an understanding of SEO can create designs that not only look good but also help in ranking better. They should understand the role of keywords, meta tags, and how a website's structure can impact its SEO. They need to know how to design for fast load times, mobile-friendliness, and how to incorporate SEO-friendly elements like alt text for images and proper heading structures. If your web designer is also involved in creating the actual content for your website, they should understand how to incorporate keywords naturally, create compelling meta descriptions, and use internal linking strategies to improve SEO.
Clear, effective communication is paramount in web design. The designer must translate complex design ideas into easily understandable terms for stakeholders. They should be capable of actively listening, understanding your company's vision, and converting this into a design that aligns with your goals. Tools like Slack or Microsoft Teams for real-time communication, and project management software like Asana or Trello for sharing updates, are often used in maintaining strong communication. They should also be able to provide clear, constructive feedback and articulate their design decisions convincingly and respectfully. Moreover, they should be comfortable presenting their work and communicating their ideas and process in meetings or design reviews.
Web design involves complex problem-solving and the ability to think critically. A designer may have to resolve a range of issues from making a site mobile-friendly, optimizing page load speed, to ensuring user-friendly navigation. They should show a knack for understanding and identifying problems, conceptualizing solutions, and making decisions based on data, user feedback, and best practices. Their ability to use tools such as Google Analytics, Hotjar, or usability testing to gather data and use it to improve website design can be a great asset
Web designers often juggle multiple tasks and deadlines, making project management skills essential. They need to plan and manage time effectively, prioritize tasks, and deliver work within deadlines. They must have an understanding of the project lifecycle, from initial briefing to final delivery. Familiarity with project management tools like JIRA, Trello, Asana, or Basecamp, and experience with agile or scrum methodologies could be beneficial. They should also understand budget constraints and be able to work within them without compromising the quality of the design.
A designer's ability to integrate and contribute positively to your company's culture and team dynamics is crucial. They should share your organization's values, work ethic, and be committed to your mission. This might be assessed through interviews or trial projects, and by contacting references. It's not just about being friendly and approachable; a designer who's a good cultural fit will understand your target audience, brand identity, and business goals, and this will reflect in their work. They should be open to feedback, adaptable, and keen to learn and grow within the role and the company. Cultural fit is hard to quantify, but it's critical for long-term success.
Expert Resources for Hiring Web Designers
Frequently Asked Questions
How do I hire a web designer for my small business?
Start by clearly defining your needs and budget. Consider whether you require a one-off design or continuous work. You can then search for candidates through job boards, social networks, or freelance platforms. Look for designers with a strong portfolio and check their client reviews if available. Their work should reflect the design aesthetic you desire and they should be familiar with your industry. Once you've shortlisted candidates, conduct interviews to assess their communication skills, problem-solving abilities, and cultural fit. Always discuss and agree upon the scope of work, deadlines, and rates before starting the project. As a small business, you might find more value and flexibility in hiring freelancers or part-time designers.
How do I hire a professional web designer?
Hiring a professional web designer involves a careful assessment of the candidate's technical skills, design style, and professionalism. Check their portfolio to evaluate their design aesthetic, versatility, and technical skills. Look for experience with tools like Adobe Suite, Sketch, or Figma, and basic coding languages. Their designs should showcase a good understanding of UX/UI principles. You might also want to consider their industry experience and past client reviews. Conducting interviews can help assess their communication skills, problem-solving approach, and cultural fit. Always clarify project requirements, timelines, and payment terms before beginning work.
How much does a 5-page website cost?
The cost of a 5-page website can vary greatly depending on the complexity of the design, functionality, and the experience level of the designer. On average, a simple 5-page website created by a professional web designer might cost between $1,000 to $5,000. This price could increase if you require advanced functionalities like e-commerce capabilities, custom animations, or interactive features. Always remember that cheaper isn't necessarily better - the value the website adds to your business is what's important.
How many hours does it take to design a website?
The number of hours required to design a website can range widely based on its complexity, the number of pages, and the designer's expertise. For a simple 5-page website, a designer might take between 20 to 50 hours, including the time for initial consultations, research, design conception, revisions, and final approval. Complex sites with custom graphics, animations, or specific UX/UI requirements can take significantly longer. Always factor in time for revisions and feedback when considering the project timeline.
Should I pay someone to design my website?
Paying a professional to design your website can be a worthy investment. A well-designed site enhances your business's online presence, attracts potential customers, and instills confidence in your brand. A professional web designer brings expertise in UX/UI design, SEO, and responsive design, which contributes to better user experience and website visibility. If you lack the time, skills, or resources to build a site that effectively represents your business and meets user needs, hiring a professional is a wise decision. It may require an upfront cost, but the return in terms of credibility and online visibility can be invaluable.
What to expect when hiring a web designer?
When hiring a web designer, expect a process involving clear communication, planning, and collaboration. Initial discussions should clarify project requirements, timelines, and costs. The designer will then typically create wireframes or prototypes, offering you an initial glimpse of the website design. They should incorporate your feedback and revise designs accordingly. Good designers also suggest improvements based on their expertise and user-centered design practices. Expect timely delivery and open communication throughout the process. The final product should be a functional, user-friendly, and aesthetically pleasing website that meets your business needs.
What is the difference between a web designer and a web developer?
A web designer focuses on the visual aspects and user experience of a website, including layout, color schemes, typography, and graphics. They use design principles and tools to create a site that's visually appealing and user-friendly. In contrast, a web developer takes the designer's mockups and translates them into a functional website. They write the code that makes the site work, using languages like HTML, CSS, JavaScript, and potentially PHP or .NET. Developers can further specialize in front-end (client-side) or back-end (server-side) development.
How much should a small business spend on a website?
The cost of a website for a small business can range greatly depending on its complexity, design, and functionality. On average, a basic website might cost between $1,000 to $5,000. This includes design, development, and basic SEO. If you require more advanced features, like e-commerce capabilities, a blog, or custom functionality, the cost could rise to between $5,000 and $10,000. However, the website should be seen as an investment. A professionally designed, user-friendly site can help enhance your online presence, attract new customers, and generate more sales or leads, offering a return on investment.