You're here for Creative Directors.
We're here to help you find top talent, fast.
Get matched to 3 highly-qualified Creative Directors in 48 hours.
Hire Top Creative Directors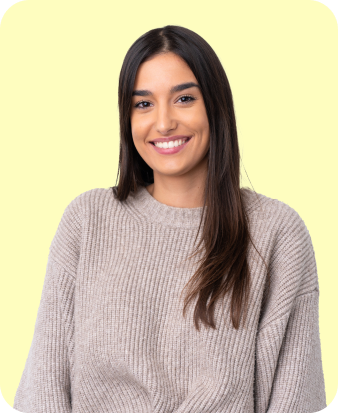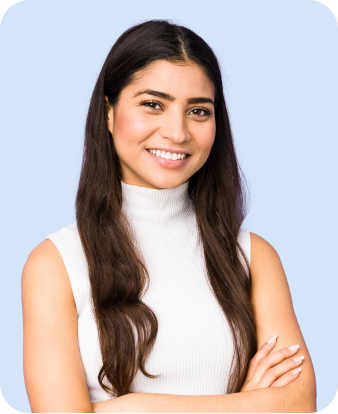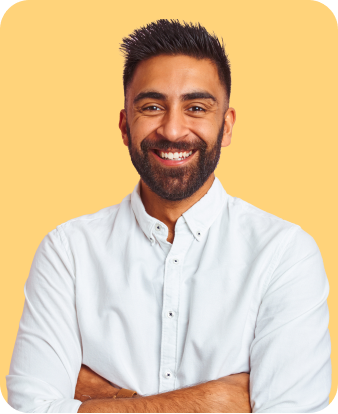 Trusted by: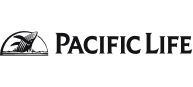 How you hire Top Creative Directors at Braintrust
Manage and hire Top talent in 48 hours or less.
We simplify onboarding, invoicing, compliance, and more.

Our talent is unmatched.
We only accept top tier talent, so you know you're hiring the best.
We give you a quality guarantee.
Each hire comes with a 100% satisfaction guarantee for 30 days.
We eliminate high markups.
While others mark up talent by up to 70%, we charge a flat-rate of 15%.
We help you hire fast.
We'll match you with highly qualified talent in 48 hours or less.
We're cost effective.
Without high-markups, you can make your budget go 3-4x further.
Our platform is user-owned.
Our talent own the network and get to keep 100% of what they earn.
How to hire Top Creative Directors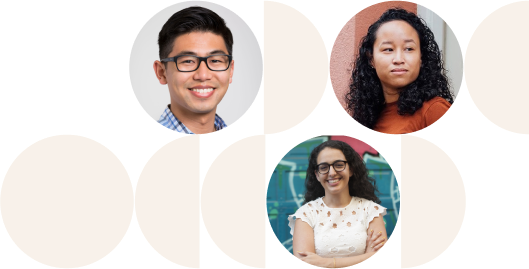 Hiring a Creative Director involves looking for an individual with a unique blend of creativity, leadership, and technical expertise. It's a process that requires an understanding of the needs and structure of the organization, as well as the specific demands of the industry.

In a startup environment, a Creative Director often wears many hats. They may be responsible for hands-on creative work, strategy development, and team management, often with fewer resources than in larger organizations. They will need to be comfortable working in a fast-paced, rapidly changing environment, and be capable of leading a team through periods of uncertainty. A startup Creative Director should be innovative, adaptable, and capable of working on a diverse range of projects. They will often need a broader range of technical skills, as they may need to take a hands-on role in design, marketing, or other creative processes.

In contrast, a Creative Director at a larger company often has a more specialized role, with a greater focus on leading and guiding a larger creative team. They will work on more established brands and campaigns, often with a greater pool of resources. Their role may be less hands-on and more focused on strategic decision-making, requiring excellent leadership, communication, and negotiation skills. They also need a deep understanding of the industry and the specific brand they're working on.

When it comes to hiring full-time versus hourly, there are different considerations. A full-time Creative Director will have a deeper understanding of the company's vision, culture, and long-term objectives. They will typically be more invested in the company's success and can provide steady, consistent leadership.

On the other hand, hiring a Creative Director on an hourly basis can be a flexible solution, particularly for shorter projects or startups with budget constraints. Hourly directors can bring a fresh perspective and specific expertise to a project, but may not have the same level of commitment or understanding of the company's broader objectives.

Regardless of the specifics, hiring a Creative Director requires careful consideration of the company's needs, the Creative Director's skills and experience, and how they fit into the organization's culture and structure. It's about finding the right balance of creative vision, industry expertise, and leadership skills that align with the unique requirements of the company.
A candidate's portfolio should provide a comprehensive representation of their creative prowess. It should feature a wide array of works, showing versatility across different styles, mediums, and campaigns. It's important that this portfolio not only demonstrates the breadth of their creative abilities but also the depth of their thought process. Prospective employers should be able to see how the candidate addressed and solved creative challenges. Furthermore, the portfolio should include evidence of successful projects that achieved their intended goals, be it increased brand recognition, higher sales, or user engagement. Besides the content, the manner in which the portfolio is curated and presented also speaks volumes about a candidate's attention to detail and design sensibility.
Communication is central to the role of a Creative Director. They must be able to clearly articulate their ideas, feedback, and strategies to their team, clients, and higher-level management. Strong written and verbal communication skills are critical for translating complex creative concepts into understandable terms. Moreover, excellent listening skills are required to understand the needs of clients or the vision of the company. For internal messaging and communication, they may need to be comfortable with collaboration tools like Slack, Microsoft Teams, or Google Workspace. In client-facing roles, they may also require proficiency in presentation software like PowerPoint or Keynote to effectively present ideas and campaigns.
Effective project management is integral to the role of a Creative Director. They need to balance creativity with practical considerations like time, budget, and resources. This involves setting realistic deadlines, prioritizing tasks, and allocating resources efficiently. Proficiency in project management tools such as Asana, Trello, Jira, or Basecamp can be highly beneficial. Additionally, understanding Agile methodologies or other project management approaches can help streamline processes and improve team productivity. The ability to manage stress, stay organized under pressure, and maintain focus on the end goal is also essential.
Depending on the industry and specific role, a Creative Director may require a variety of technical skills. For example, in a digital marketing agency, they might need knowledge of web development, SEO, data analytics, and social media platforms. In a graphic design role, mastery of Adobe Creative Suite or similar tools is usually necessary. For roles in web design, understanding HTML/CSS, JavaScript, or UX/UI design principles could be essential. A great Creative Director doesn't necessarily need to be an expert in every technical aspect, but they should have a strong enough understanding to guide their team and make informed decisions.
The Creative Director has a significant influence on the company's culture and work environment, so it's crucial that they align well with the organization's existing culture, values, and objectives. This can mean sharing the company's work ethic, management style, and commitment to diversity and inclusion. During the hiring process, this is often evaluated through behavioral interview questions, reference checks, and sometimes personality assessments. While it's difficult to pinpoint specific technical skills or tools for this quality, it's nonetheless crucial for maintaining a positive, productive work environment and achieving long-term success.
Expert Resources for Hiring Creative Directors
Frequently Asked Questions
Why should I hire a Creative Director?
A Creative Director plays a pivotal role in defining and maintaining the creative direction or vision of your organization. They oversee the creative process, leading and inspiring a team of creatives to produce engaging, high-quality, and effective creative work. This can greatly enhance brand consistency, boost user experience, improve marketing effectiveness, and lead to increased customer engagement and sales. By bringing strategic art direction to creative efforts, they ensure your team's work aligns with overall business needs and goals, maximizing return on investment.
How much does it cost to hire a Creative Director?
The cost of hiring a Creative Director varies widely, depending on factors such as industry, the size and location of the company, and the director's level of experience and expertise. As of 2021, the median annual salary for a Creative Director in the United States is about $116,000 according to Payscale, with the top 10% earning over $172,000. Remember that the actual cost of employment also includes additional expenses like benefits, taxes, and training.
Where can I hire a Creative Director?
There are multiple avenues to hire a Creative Director. Traditional routes include job posting sites like Braintrust is useful. Executive recruitment agencies or headhunters are often used for higher-level positions like this. Networking, either online or at industry events, can also lead to potential candidates. Lastly, freelance platforms like Braintrust, a service where you can list and post a job for free can help smaller creative projects or startups to Fortune 500 enterprises.
How do I recruit a Creative Director?
Recruiting a Creative Director starts with clearly defining the role, responsibilities, and qualifications needed. Once you have a compelling job description, share it widely using the platforms mentioned above. Networking can also be valuable in finding potential candidates. Once you've gathered a pool of applicants, screening involves evaluating their portfolios and conducting interviews to assess their creative vision, technical and presentation skills, leadership abilities, and other relevant skillsets. Asking for references and conducting background checks may also be beneficial. For such a crucial role, it's often useful to involve multiple stakeholders in the decision-making process.
How much does a Creative Director charge per hour?
Hourly rates for Creative Directors can vary greatly, depending on their level of experience, the scope of the work, and the industry. As of 2021, freelance Creative Directors might charge anywhere from $50 to $200 per hour, or even more. Factors impacting this rate, whether full-time or part-time, can include the complexity and timeframe of the project, the size of the team they will be managing, and the specific technical skills required. For accurate current rates, it's best to research industry norms or consult with a hiring professional.
What is the role of a Creative Director?
A Creative Director guides and oversees the creative vision and brand strategy of an organization or project. This role typically involves leading a team of designers, copywriters, and other creative professionals, providing direction, feedback, and inspiration. They ensure all creative output aligns with the brand design or brand identity and meets project objectives. They often liaise with other departments or clients, present creative proposals, and manage budgets and timelines. Their role may encompass design, advertising, marketing, and more, depending on the industry and organization.
What is the difference between a Creative Director and a Manager?
While both roles involve leadership and oversight, they differ in scope and responsibilities. A Creative Director typically has a more strategic role, focusing on the overall creative vision, brand direction, and major campaign initiatives. They often make high-level decisions and guide the overall creative strategy. A Manager, such as an art director, Creative Services Manager, or Design Manager, usually focuses on the operational side, managing the day-to-day operations of the team, coordinating resources, and ensuring projects are completed on time and within budget. While both roles require leadership and communication skills, the Creative Director often requires a higher degree of creative vision and industry expertise.