You're here for UI/UX Designers.
We're here to help you find top talent, fast.
Get matched to 3 highly-qualified UI/UX Designers in 48 hours.
Hire Top UI/UX Designers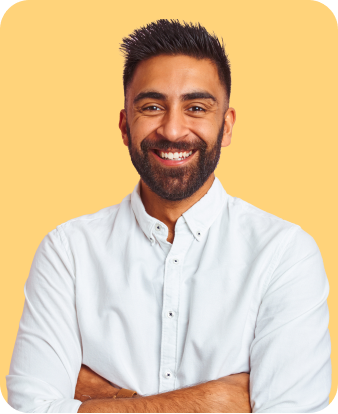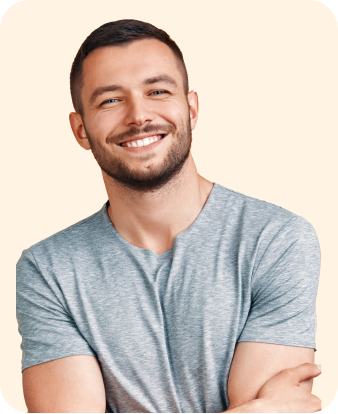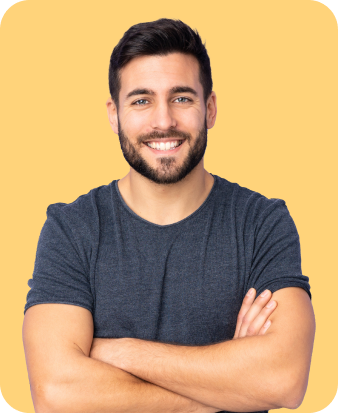 Trusted by: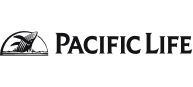 How you hire Top UI/UX Designers at Braintrust
Manage and hire Top talent in 48 hours or less.
We simplify onboarding, invoicing, compliance, and more.
Meet our UI/UX Designer community
Braintrust is a user-owned talent platform created by and for the world's top talent. This includes a talented network of experienced UI/UX Designers available for hire.
Looking for Work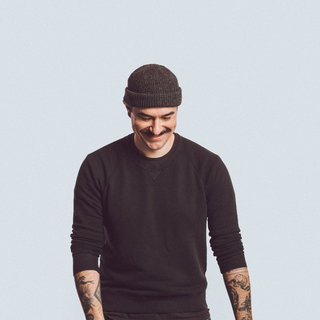 Steven Sczepanik
Sr Designer
Looking for Work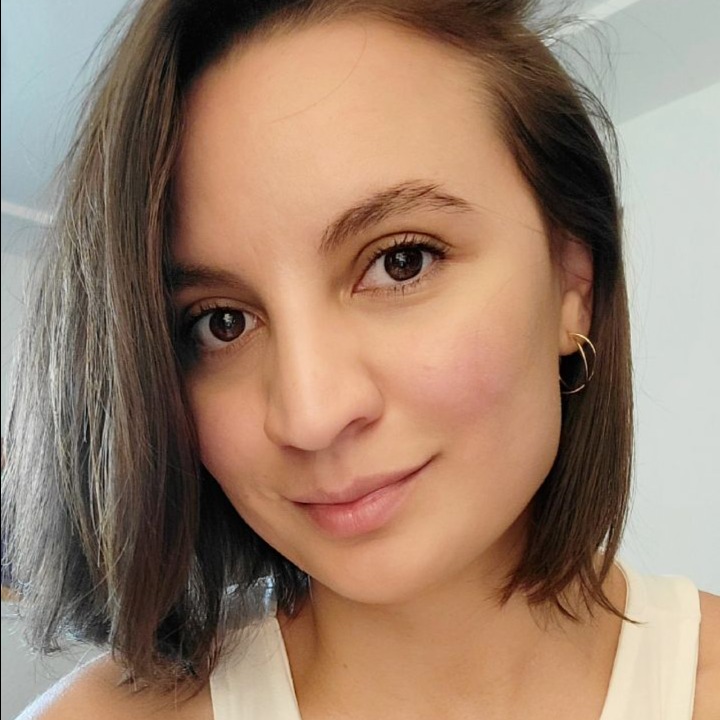 Christina Peña
Lead Product Designer
Looking for Work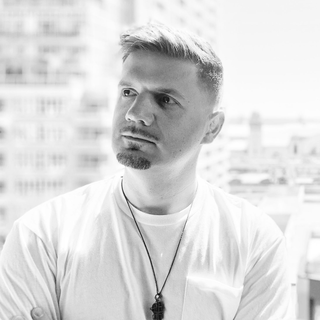 Eli Peters
Lead Product Designer

Our talent is unmatched.
We only accept top tier talent, so you know you're hiring the best.
We give you a quality guarantee.
Each hire comes with a 100% satisfaction guarantee for 30 days.
We eliminate high markups.
While others mark up talent by up to 70%, we charge a flat-rate of 15%.
We help you hire fast.
We'll match you with highly qualified talent in 48 hours or less.
We're cost effective.
Without high-markups, you can make your budget go 3-4x further.
Our platform is user-owned.
Our talent own the network and get to keep 100% of what they earn.
How to hire Top UI/UX Designers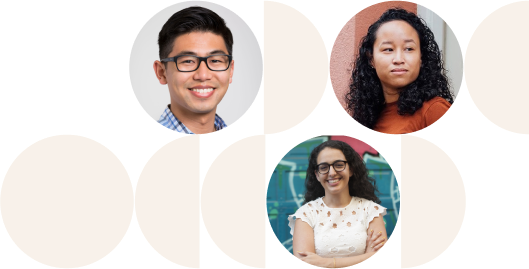 Hiring a UI/UX designer involves finding a candidate who possesses the right mix of skills, experience, and cultural fit to successfully contribute to your company's design projects. UI (User Interface) and UX (User Experience Design) design are closely related disciplines, yet they focus on different aspects of the design process. UI design primarily concerns the visual aesthetics and layout of an interface, while UX design focuses on the overall user experience, including usability, functionality, interaction design, and user satisfaction. A strong UX designer should be proficient in both areas and capable of creating visually appealing designs that are also user-friendly and meet the needs of the target audience.
When hiring for a startup, it's important to look for candidates who can thrive in a fast-paced, dynamic environment, with the ability to adapt to changing priorities and limited resources. Startups often require designers to wear multiple hats, so versatility and a willingness to take on various responsibilities are essential. On the other hand, larger companies may offer more structured roles, with designers focusing on specific aspects of UI or UX design within well-defined teams. In this context, look for candidates with specialized skills and a proven track record of working collaboratively with cross-functional teams.
Considering the type of employment is also important when hiring a UI/UX designer. Full-time, in-house employees can provide continuity and long-term commitment, which may be beneficial for larger or ongoing projects. Hiring a full-time designer also allows for better integration into the company culture and processes, leading to more consistent design outcomes. However, engaging a freelance UI/UX designer on an hourly or contract basis can offer flexibility and cost-effectiveness, particularly for smaller projects or when specific expertise is required for a limited period.
While the hiring process can be daunting, Braintrust makes finding the right UI/UX design candidates simple, in addition to providing a streamlined onboarding and payment system.
Design portfolio and work samples
A strong design portfolio is an essential indicator of a candidate's UI/UX design expertise, showcasing their creativity, problem-solving abilities, and design skills. When evaluating a portfolio, pay close attention to the diversity of projects, as this demonstrates adaptability and experience in various industries or platforms. Look for examples of user research, wireframes, high-fidelity mockups for both web designs and mobile apps, prototypes, and documentation of user testing, as these are key components of the UI/UX design process. Have the designer walk through case studies and deliverables they developed for key projects. Assess the visual aesthetics, consistency, and attention to detail in their designs. A well-organized and documented portfolio indicates a structured approach to design and an ability to clearly communicate their thought process.
Empathy and understanding of user needs
A good UI/UX designer possesses a deep sense of empathy, allowing them to put themselves in users' shoes and create intuitive, user-friendly designs. They should demonstrate a genuine interest in understanding users' needs, motivations, and behaviors, and use this insight to inform their design decisions. Top UX designers can effectively synthesize user research data, identify patterns, and translate this information into actionable design improvements that enhance the overall user experience. Techniques such as personas, user journeys, and empathy maps can help designers better understand and address user needs. Familiarity with qualitative and quantitative research methods (e.g., interviews, surveys, usability testing, card sorting, and analytics) is essential, as these techniques enable designers to gather valuable user insights that inform their work. Additionally, an understanding of user psychology and design principles, such as cognitive load, mental models, and affordances, can help designers create more intuitive and effective interfaces.
Design process and methodology
An effective UX designer follows a well-defined, user-centered design process. This typically includes stages such as user research, ideation, sketching, wireframing, prototyping, and user testing. Candidates should be able to demonstrate their ability to gather user data through various UX research methods, such as interviews, surveys, and usability tests, and utilize this data to inform their design decisions. They should also be familiar with design methodologies like Lean UX, Agile, and Design Thinking, which emphasize rapid iteration, collaboration, and user involvement throughout the design process.
Communication and collaboration skills
Effective communication is paramount for UI/UX designers, as they need to articulate their ideas, design rationale, and user feedback to various stakeholders, such as product managers, the design team, developers, and marketers. They should be able to clearly explain their design choices, the reasoning behind them, and how they align with user needs and business goals. Strong collaboration skills are also crucial, as designers often work in cross-functional teams and need to be open to feedback, receptive to diverse perspectives, and willing to iterate on their designs accordingly.
UI/UX designers should have proficiency in industry-standard design tools like Sketch, Figma, Adobe XD, and Photoshop for creating mockups, wireframes, and prototypes that can be handed off to engineering for product development. Knowledge of tools such as InVision and Zeplin can facilitate collaboration with developers. Additionally, a basic understanding of HTML, CSS, and JavaScript helps ensure seamless cooperation with development teams and allows designers to make informed design decisions. Familiarity with design systems, version control tools (e.g., Git), and accessibility standards (e.g., WCAG) is also beneficial. Familiarity with these tools typically comes with years of experience working in multiple UX designer jobs.
Top UI/UX designers should have proven experience in similar roles and a strong portfolio showcasing their design projects. They need to have a solid background in project management, user research, and interaction design. Proficiency in design software such as UXPin and Balsamiq is expected. Additionally, an analytical mind, problem-solving aptitude, business acumen, and excellent communication skills are needed. A BSc in Design, Computer Science, Engineering or a related field is a plus.
Problem-solving and critical thinking
UI/UX designers need to be adept at analyzing complex problems and devising practical solutions. They should be able to identify user needs, pain points, and opportunities for improvement within a given context. Evaluate candidates based on their ability to break down problems into smaller components, think critically about design alternatives, and make informed decisions that enhance the user experience. They should also be capable of incorporating feedback from stakeholders, users, and team members to refine their designs.
Successful designers will be able to understand product specifications and user psychology, conduct concept and usability testing, create personas based on user research, and develop the right interaction models. Furthermore, they should be able to work closely with UI designers to implement attractive designs, communicate design ideas and prototypes to developers, and stay updated on competitor products and industry trends. Familiarity with these skills usually comes from years of experience working in multiple UX designer roles.
Business goal comprehension
An effective UI/UX designer must possess the ability to understand and incorporate business needs and objectives into their design work. This requires a strong grasp of the company's goals, target audience, and competitive landscape, as well as the ability to identify and prioritize key features and functionalities that support these objectives. Designers should be able to strike a balance between user needs and business requirements, ensuring that their designs not only provide an exceptional user experience but also contribute to the overall success of the product or service.
To assess a candidate's ability to address business needs, look for examples in their portfolio where they have successfully aligned their design decisions with specific business objectives, such as increasing conversions, improving user retention, or reducing support requests. During interviews, ask questions about their experience collaborating with product managers, marketers, and other stakeholders to define project goals and key performance indicators (KPIs). Additionally, evaluate their proficiency in using data-driven design techniques, such as A/B testing, to validate design hypotheses and measure the impact of their design decisions on business metrics. A skilled UI/UX designer should be able to articulate the rationale behind their design choices and demonstrate how they contribute to the achievement of business goals.
Expert Resources for Hiring UI/UX Designers
Frequently Asked Questions
How much does it cost to hire a UX designer?
The cost of hiring a UX designer varies based on factors such as experience, location, and project scope. Entry-level designers may charge $25-50 per hour, while more experienced designers can charge $100 or more per hour. Full-time UX designers can command salaries ranging from $60,000 to over $100,000 per year, with higher salaries typically found in major metropolitan areas or for those with specialized skills. It's essential to consider your budget and project needs when determining the appropriate cost for a UX designer.
How much should a UX designer charge per hour?
A UX designer's hourly rate depends on their experience, location, and industry. Entry-level designers may charge $25-50 per hour, while those with more experience or in-demand skills can charge upwards of $100 per hour. When setting an hourly rate, UX designers should consider their expertise, client expectations, and market conditions.
Should you hire a UX designer?
Hiring a UX designer is a strategic decision that depends on your project and business goals. If you aim to create user-friendly, engaging, and efficient digital experiences, a UX designer can be invaluable. They can help you optimize user interfaces, conduct user research, and create seamless interactions that enhance customer satisfaction and ultimately drive business growth.
How do I recruit UX designers?
Recruiting UX designers involves identifying candidates with the right skills and experience. You can post your job on Braintrust for free and get matched with vetted UX design candidates in 48 hours. Once you're ready to interview them you can assess their portfolio, problem-solving skills, and communication style to determine if they are a good fit for your team.
Is UX design really worth it?
Yes, UX design is worth investing in because it directly impacts user satisfaction and business success. A well-designed user experience can reduce bounce rates, increase conversion rates, and foster customer loyalty. By understanding and addressing user needs, UX design helps create products and services that are easy to use, enjoyable, and efficient, ultimately contributing to a positive brand perception.
Why would someone want to hire a UX designer?
Hiring a UX designer can significantly improve a product or service's usability and overall user experience. UX designers have the skills to conduct user research, analyze data, and create user-centered designs that make digital experiences more efficient, enjoyable, and accessible. By focusing on users' needs and preferences, UX designers can increase user satisfaction, drive engagement, and ultimately contribute to business success.
How do I hire the best UX designer?
To hire the best UX designer, post your job on Braintrust to get matched with candidates in 48 hours. Evaluate candidates by focusing on their skills, communication, experience, and cultural fit. Examine the designer's portfolio to assess the quality of their work and their ability to solve complex problems. During interviews, gauge their communication skills, critical thinking, and adaptability. Ask for references to learn more about their work ethic and collaboration style. Finally, consider conducting a design exercise to evaluate their problem-solving abilities and creative thinking.
What is the difference between a UI Designer and UX Designer?
UI Design (User Interface Design) and UX Design (User Experience Design) are two distinct but closely related fields within the digital product design industry. Both are essential to create functional, aesthetically pleasing, and user-friendly digital products, such as websites, applications, and software. However, they focus on different aspects of the design process.
UI Design: UI Design is concerned with the visual elements, and interactivity of a product, focusing on the product's layout, graphics, colors, typography, and visual hierarchy. UI Designers, similar to graphic designers are responsible for creating an attractive, consistent, and visually appealing interface that aligns with the product's brand and target audience. They ensure that the product is visually appealing and engaging, making it easy for users to interact with the product and understand its functionality.
Tasks for UI Designers include:
Creating and refining visual design elements such as icons, buttons, and menus.
Developing a cohesive and consistent visual language and style guide.
Designing responsive layouts that work on various screen sizes and devices.
Collaborating with UX Designers to ensure a smooth user experience.
UX Design: UX Design focuses on the overall experience a user has while interacting with a product, aiming to make it as intuitive, enjoyable, and efficient as possible. UX Designers are responsible for understanding users' needs, goals, and pain points, and for designing a product that addresses those needs and optimizes the user experience and information architecture. UX Designers often employ a human-centered approach and use various research and testing methods to inform their design decisions.
Tasks for UX Designers include:
Conducting user research, such as interviews, surveys, and usability tests.
Creating user personas, journey maps, and user flow diagrams.
Designing wireframes and prototypes to test and validate design solutions.
Collaborating with UI Designers, developers, and other stakeholders to ensure a seamless and cohesive user experience.
Similarities:
Both UI and UX Designers are focused on creating user-friendly and accessible products.
Both roles involve collaboration with other team members, such as product managers, developers, and stakeholders.
Both disciplines require a strong understanding of design principles, tools, and techniques.
Differences:
UI Design is more focused on the visual and interactive aspects of a product, while UX Design is concerned with the overall user experience.
UI Designers typically work on the visual design and layout, while UX Designers work on the product's structure, organization, and flow.
UX Designers often use research and data to inform their design decisions, while UI Designers rely more on visual design principles and aesthetics.
While UI Design and UX Design are distinct fields with unique responsibilities, they are interconnected and work together to create a cohesive, visually appealing, and user-friendly digital product. UI Designers create the look and feel of a product, while UX Designers ensure the product meets users' needs and provides a smooth, enjoyable experience.