It takes a special Talent to enter an international competition with 800+ competitors from more than 40 different countries. It takes an extraordinary Talent to win it.

When Braintrust Talent and Graphic Designer Sergio Analco caught wind of the International Design Competition put on by Artemedia, he knew he was up for the challenge.

The challenge Sergio needed to overcome.
When he entered the competition, Sergio was given an archive of 600+ still photographs, select movie clips, and a plot overview for a soon-to-be-released Italian film called Three. His assignment was to design the logo, poster, and other key pieces of marketing collateral for the film. The only thing that stood between him and winning? 800 other competitors.

The obstacles Sergio faced.

1. Sergio had to design for an international audience.
Since this was an Italian film for an international market, Sergio had to quickly come up with a way to immerse himself in a film, language, and culture that wasn't his own if he was to find a way to connect with an international audience.

2. He had to differentiate himself from 800+ designers.
In an international competition where hundreds of the world's best designers from 40+ countries were being judged based on originality, clarity, and effectiveness of communication, Sergio had to find a way to be noticed by the judges.

3. Sergio only had one chance to get it right.
Unlike working with other clients where you're given feedback and the chance to make revisions before your work is finalized, Sergio only had one chance to win over a jury of leading figures from the world of visual communication.

How Sergio worked through it.

1. He started by researching the ideas behind the film.
While other designers quickly got to work designing, Sergio took the time to learn more about the meaning, symbolism, and design history behind the film and specifically, the number "3."

2. Sergio used the symbolism of the number "3" to guide his artistic approach.
Sergio picked up a brush and chose to design using calligraphy as a way to match the symbolism behind the number "3." His goal was to create artwork that conveyed more than just words, but strong emotions.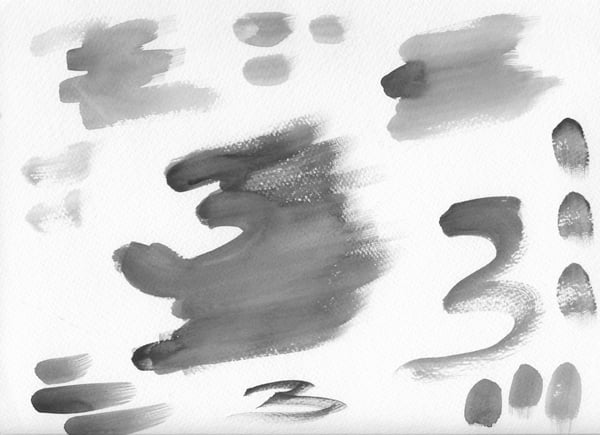 One of Sergio's early logo sketches.

Another one of Sergio's early logo sketches.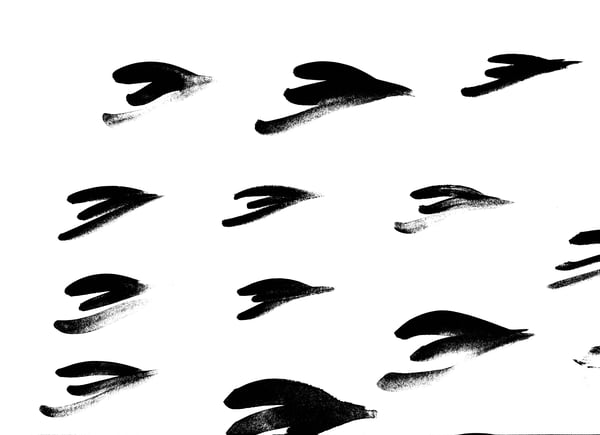 One of Sergio's logo sketches, chosen as the final logo icon.

3. He developed a visual brand that could be used across several mediums.
Once he decided on the right style, Sergio developed a cohesive visual brand that could be implemented and adapted for a movie poster, logo, and other key pieces of marketing collateral.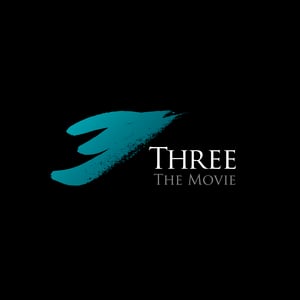 The final logo designed by Sergio.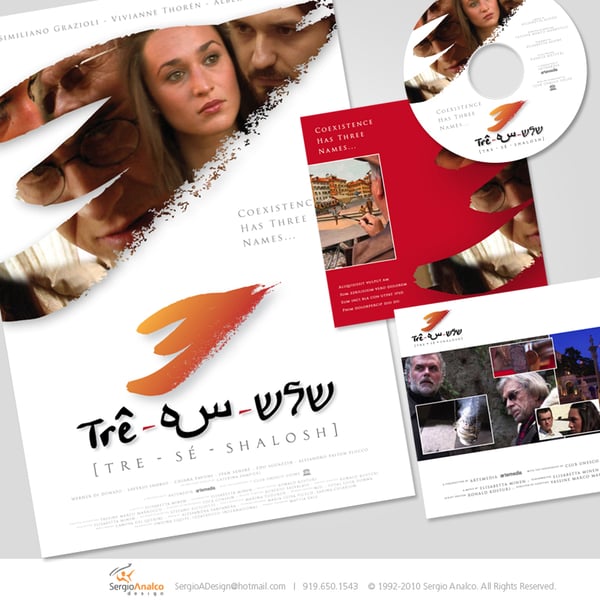 Marketing collateral for the film designed by Braintrust Talent and Designer Sergio Analco.

How Sergio tackled the challenge.
A few weeks after submitting his artwork, Sergio got some great news. He was told that his artwork had been chosen out of 800+ submissions to receive the Grand Prize for being the most original, legible, and communicative. The film company went on to use Sergio's designs for the film poster, logo, and other pieces of collateral that helped them market the film internationally.

The film Three went on to win 35 international awards, 32 international selections, and receive 10 international nominations.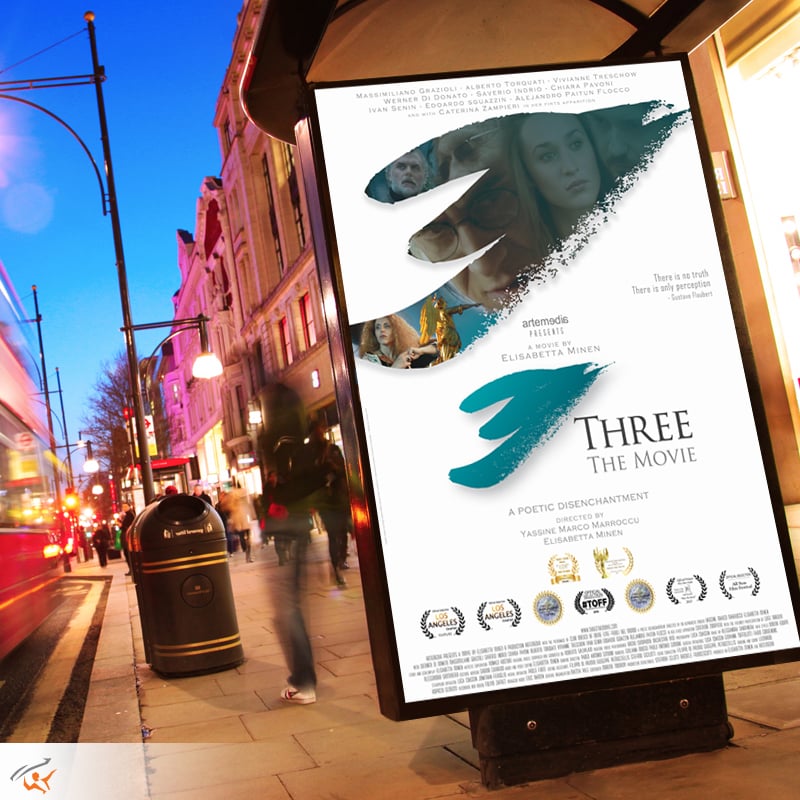 How Sergio impacted the film company.

1. Sergio gave them more than a movie poster - he gave them a visual brand that they could use to market their film.
Before the competition, the film company didn't have a cohesive visual brand or strategy for how best to market the film. Sergio's design helped them grab the attention of an international market while transcending multiple cultures and languages.

2. They now had the collateral they needed to enter competitions of their own.
Once they had the design collateral they were looking for, they could start submitting their film to international competitions for recognition, helping them reach new audiences in new locations.

3. The film received 35 international awards, 32 international selections, and 10 international nominations.
To date, the Italian film Three went on to receive a total of 77 international awards, selections, and nominations–earning the director (and Sergio's designs) international acclaim.


Why a talented designer like Sergio chose Braintrust to find his next project.
Sergio is used to making big impacts with his work. He wants to take on projects that are meaningful where he can actually see how his work contributes to a team or company's goals.
That's what he finds on Braintrust. Quality projects with teams who are looking for a partner to collaborate with. And the fair model that doesn't charge talent any fees? He's a fan of that too.
"Hands down, Braintrust is the best FREE marketplace for creatives. Top clients. No cuts. Quick results. Did I mention it's free for talent to use?"

-Sergio Analco, Graphic Designer
Get Involved.
Interested in hiring talented freelancers like Sergio on Braintrust to take on your big projects? Here's where you can get started.

Are you a freelancer interested in joining the world's first user-owned and controlled talent network? Apply to Braintrust here.