You're here for Technical Writers.
We're here to help you find top talent, fast.
Get matched to 3 highly-qualified Technical Writers in 48 hours.
Hire Top Technical Writers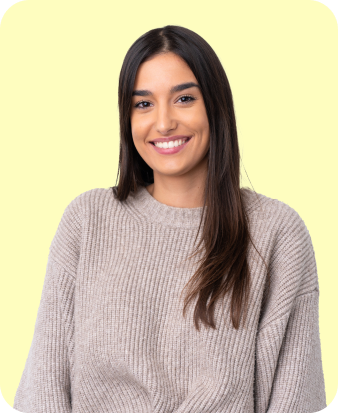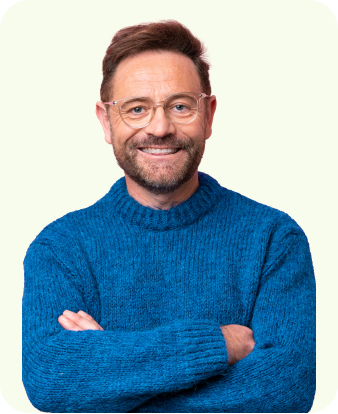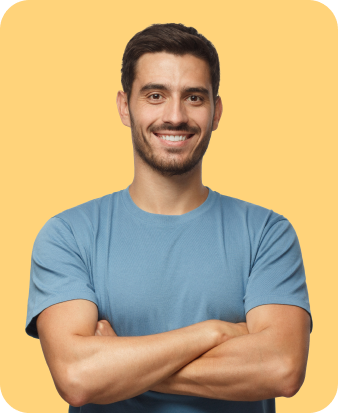 Trusted by: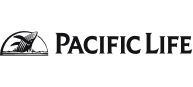 How you hire Top Technical Writers at Braintrust
Manage and hire Top talent in 48 hours or less.
We simplify onboarding, invoicing, compliance, and more.
Meet our Technical Writer community
Braintrust is a user-owned talent platform created by and for the world's top talent. This includes a talented network of experienced Technical Writers available for hire.
Looking for Work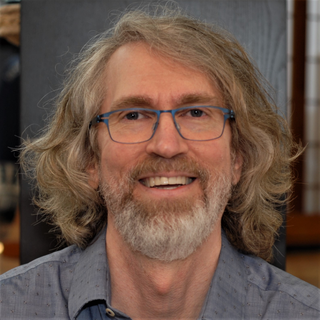 Patrick Baumann
Technical Content Creator
Looking for Work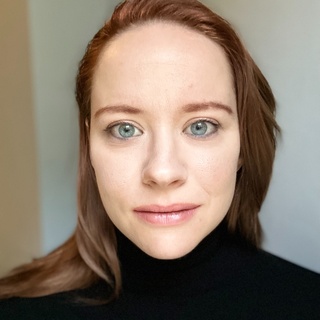 Rachel Allen
UX Writer
Program Management
Technical Writing
Looking for Work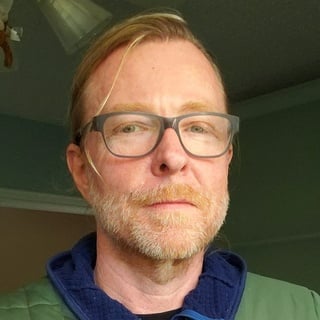 Steven McCutcheon
Business Analyst
Branding
Technical Writing

Our talent is unmatched.
We only accept top tier talent, so you know you're hiring the best.
We give you a quality guarantee.
Each hire comes with a 100% satisfaction guarantee for 30 days.
We eliminate high markups.
While others mark up talent by up to 70%, we charge a flat-rate of 15%.
We help you hire fast.
We'll match you with highly qualified talent in 48 hours or less.
We're cost effective.
Without high-markups, you can make your budget go 3-4x further.
Our platform is user-owned.
Our talent own the network and get to keep 100% of what they earn.
How to hire Top Technical Writers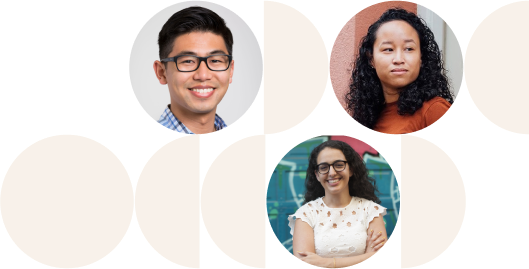 Hiring a Technical Writer involves a number of considerations, including the size of your organization, the scope of work, and the employment model. Whether you're a startup or a larger company, and whether you're hiring a full-time employee or a contract writer, these factors can significantly impact the role and expectations of the Technical Writer.
In a startup environment, the Technical Writer may need to wear many hats due to the lean nature of the team. They could be involved in creating user manuals, drafting blog posts, managing documentation updates, and even contributing to marketing or customer support materials. This multifaceted role often requires a broader set of skills, including copywriting, project management, and familiarity with a variety of technical writing tools. Additionally, the writer might need to be comfortable working in a fast-paced environment with rapidly evolving products or services.
On the other hand, in a larger company, the role of a Technical Writer may be more specialized. They might focus on a single product or service, or even a specific aspect of documentation such as API documentation or user guides. They will likely work as part of a larger team, with more defined processes and tools. This often calls for a high degree of proficiency in a specific set of technical writing tools, as well as experience working in more structured, process-oriented environments.
The employment model also plays a significant role in the hiring process. Full-time Technical Writers are typically more involved in the organization's long-term documentation strategy. They become a steady part of the team, often taking on additional responsibilities such as documentation project management, training new writers, and maintaining style guides. They also gain a deep understanding of the company's products and services over time, which can lead to more detailed, high-quality documentation.
Conversely, hourly or contract Technical Writers are often hired for specific projects or during peak workloads. They typically work on a defined set of deliverables with clear deadlines, and their role ends once the project is complete. This can be an effective model when there is a short-term increase in workload or a need for specialized skills that aren't typically required in your organization.
In all cases, it's essential to clearly define the role, responsibilities, and expectations during the hiring process. Providing a detailed job description, setting clear timelines, and having a robust onboarding process can help ensure that the Technical Writer is set up for success, regardless of the size of your organization or the employment model.
Strong Technical Proficiency
When looking to hire technical writers, it is crucial to find a content writer who excels in technical documentation. In crafting a job post for such a position, it's important to emphasize the need for a writer who understands the SEO aspects of content writing and can produce case studies for effective content marketing. They don't necessarily need to be a subject matter expert in the specific technology they'll be documenting, but they should possess a strong foundational understanding of technical concepts and the ability to grasp new technologies quickly. This proficiency enables them to distill complex information into easily understandable content. Relevant technical skills could include understanding of software development processes, experience with programming languages, or familiarity with hardware components. Crucially, the writer should be comfortable working with the technology they'll be documenting, whether it involves software, hardware, or complex technical processes. They should demonstrate an aptitude for continuous learning, as technology is always evolving. Whether hiring freelance technical writers or adding new team members to your organization, finding a great technical writer with years of experience should be a priority. They should possess the right technical skills and be proficient in proofreading and conducting in-depth research.
Beyond the obvious requirements of impeccable grammar and spelling, a technical writer needs to have a firm grasp on style, tone, and the ability to write for various audiences. Their role often requires them to turn complex, technical concepts into clear, concise, and comprehensible content for users with varying degrees of technical proficiency. They should be adept at creating logical flow in their documents, presenting information in an organized manner, and using visual elements to support their text when necessary. The ability to use storytelling techniques to engage the reader and facilitate understanding can also be a valuable skill. A bachelor's degree in a relevant field can indicate the writer's commitment to quality work. Additionally, familiarity with different style guides, such as the Microsoft Manual of Style or the Chicago Manual of Style, can be beneficial.
Experience with Technical Writing Tools
A well-versed technical writer should have experience with a variety of technical writing and publishing tools. They should be familiar with word processing software like Microsoft Word, as well as more specialized tools like Adobe FrameMaker or MadCap Flare, which allow for advanced formatting and layout options. They should also be comfortable with graphic design software for creating diagrams and other visual aids, such as Adobe Illustrator, Visio, or Lucidchart. Knowledge of markup languages like HTML, XML, and Markdown can be a big plus, especially for producing online documentation. Experience with version control systems like Git can also be advantageous, particularly in software development environments where multiple versions of a document might need to be managed simultaneously.
Ability to Work Independently and Collaboratively
In many organizations, technical writers need to take the lead on their projects, conducting the necessary research, planning the structure of their documents, and managing their timelines. This requires a high degree of self-motivation, organization, and time management skills. However, technical writing is not a solitary pursuit. Technical writers often work closely with product managers, developers, quality assurance teams, and customer service representatives. They need to be able to collaborate effectively, gather information from different sources, and incorporate feedback into their work. Good interpersonal communication skills are crucial for this aspect of the role, as is the ability to navigate different personalities and work styles. The ability to use collaboration tools, such as project management software (e.g., JIRA, Trello) and document-sharing platforms (e.g., Google Docs, Confluence), is also important.
A competent technical writer must have a meticulous eye for detail. This extends to all aspects of their work, from the accuracy of the technical content, the precision of diagrams and illustrations, to the consistency in language, tone, and style. Every instruction, step, and diagram needs to be checked and double-checked to avoid errors that could lead to confusion, incorrect use, or even dangerous situations for users. They need to ensure that their documents are consistent in their use of terminology and formatting, as inconsistencies can confuse readers. Additionally, technical writers often need to adhere to specific style and formatting guidelines, which requires careful attention to ensure compliance. Tools such as grammar and style checkers, like Grammarly, and text editors with robust search and replace features, can be helpful in this aspect of the role.
An exceptional technical writer must have strong research abilities. They need to delve into complex technical subjects, understand them thoroughly, and translate them into language that the target audience can understand. They must be able to explore new subjects and technologies, ask the right questions, and find accurate information from a variety of sources, including subject matter experts, existing documentation, and technical specifications. This requires both analytical and critical thinking skills. In addition, they must be familiar with research tools and resources relevant to their field, which could include everything from product databases to technical journals.
Understanding of the Target Audience
An understanding of the target audience is essential for a technical writer. Depending on the product or service, the audience could range from non-technical end users to experienced professionals. Therefore, a writer should be able to assess the audience's technical understanding and adapt the complexity of their writing accordingly. This might mean avoiding or explaining technical jargon for a novice audience, or providing more detailed explanations for a more experienced audience. They should be able to anticipate common questions or points of confusion and address them proactively in their documentation. Experience with user experience (UX) design principles can be beneficial in this respect, as well as knowledge of audience analysis tools and techniques.
A strong portfolio is a testament to a technical writer's capabilities. It provides a tangible demonstration of their writing skills, technical proficiency, and ability to write for different audiences. The portfolio should include a variety of work samples, such as user manuals, online help content, FAQs, and API documentation. Each sample should demonstrate the writer's ability to explain complex concepts in clear, simple language. In addition, the portfolio should showcase the writer's experience with different types of technical writing tools and technologies, as well as their ability to work on different types of projects, from short-term assignments to long-term, complex documentation projects. Ideally, a portfolio will be accessible online and easily shared during the hiring process.
Expert Resources for Hiring Technical Writers
Frequently Asked Questions
How much does it cost to hire a Technical Writer?
The cost of hiring a technical writer can vary based on a number of factors such as the complexity and volume of the work, the writer's experience, and geographical location. The median annual wage for technical writers in the U.S. is approximately $72,850. However, if you're hiring a freelance or contract technical writer, they often charge on a per-hour or per-project basis. Keep in mind, the total cost of hiring a full-time employee also includes benefits, taxes, and potentially training costs.
Where can I hire a Technical Writer?
You can hire a technical writer through various channels. Online job boards like Indeed, Glassdoor, and LinkedIn are common places to post job listings. There are also freelance platforms like Braintrust where you can post a job for free and hire contract writers within 48 hours. If you're looking for a more specialized platform, websites like Write the Docs, or the Society for Technical Communication (STC) job board can connect you with professionals in the field of technical writing. Recruitment agencies are another option, particularly if you're seeking someone with a specific set of skills or industry experience.
How do I recruit a Technical Writer?
Recruiting a technical writer starts with a clear and detailed job description, outlining the responsibilities, skills required, and expectations. Once the job is posted on appropriate platforms, you will begin receiving applications. It's important to thoroughly review each candidate's resume and portfolio to assess their writing skills, technical proficiency, and experience with different types of documentation. Interviews, either in-person or virtual, can help evaluate the candidate's communication skills, problem-solving abilities, and cultural fit within your organization. For the final selection, you may ask candidates to complete a writing test or technical exercise to demonstrate their ability to translate complex concepts into comprehensible language.
How much does a Technical Writer charge per hour?
The hourly rate of a technical writer can vary widely depending on their experience, the complexity of the work, and geographical location. In the United States, freelance or contract technical writers often charge anywhere from $30 to over $100 per hour, with higher rates for more experienced or specialized writers. These rates may also vary depending on the type of project, the deadline, and the level of expertise required. Always be sure to discuss rates and expectations clearly before beginning a project to ensure a mutual understanding.
What skills do technical writers have?
Technical writers possess a diverse set of skills that make them effective communicators of technical information. Primarily, they have excellent writing and editing abilities, with the capacity to translate complex technical information into clear, accessible language. They also exhibit a solid understanding of technology, and they're adept at learning new tools and concepts rapidly. Attention to detail, strong research skills, and the ability to work both independently and collaboratively are also important. Knowledge of technical writing tools, such as MadCap Flare, Adobe FrameMaker, and various diagramming software, is crucial. Additionally, they should be capable of tailoring their writing to different audiences and have strong project management abilities to ensure timely delivery of their work.
Who can become a technical writer?
Anyone with a knack for understanding complex technical concepts and the ability to communicate them clearly can become a technical writer. Often, these individuals have backgrounds in fields like journalism, English, or communication, but they may also come from technical backgrounds like engineering or computer science. Some technical writers have specific industry knowledge, such as software development or biomedical technology. However, the key trait shared among all successful technical writers is a desire to help others understand and use technology. This can be honed through practice, ongoing learning, and sometimes, formal training or certification in technical writing.
What is an example of technical writing?
Technical writing encompasses a broad range of documents designed to explain technical information. Examples include user manuals for appliances or software, FAQs on a website, software release notes, white papers explaining a technology or a product, online help systems, tutorials, and standard operating procedures for businesses. For instance, the guide that comes with your smartphone, explaining its features and how to use them, is a work of technical writing. These documents aim to make complex information understandable for the intended audience, whether they are end-users, administrators, or developers.