Remember what the home rental space looked like before Airbnb? Dozens of websites and a cacophony of localized agencies created a fragmented, confusing and, frankly, terrible, experience for offering or finding a place to sleep for the night.
Airbnb made that experience better by streamlining and simplifying it. The once arduous task of renting rooms short-term suddenly became easy and accessible. And, suddenly, Airbnb had done more than just tap into the contemporary home rental space — it actually greatly expanded the potential marketplace by adding trust and transparency to a once opaque and scary marketplace.

Top enterprises and talent looking for work navigate a mire of Web2 platforms that charge high fees for a subpar experience. This overly complicated process isn't just costly— it can be fatal, as the wasted time, money, and effort come at a time where the competition for fast-paced innovation is greater than ever.

The need for a better experience for finding work is urgent given the potential of this technological moment. And that's why we firmly believe that Web3 networks will outperform Web2 networks over time — because only Web3 can offer the type of transparency both clients and Talents need to make critical decisions about their work.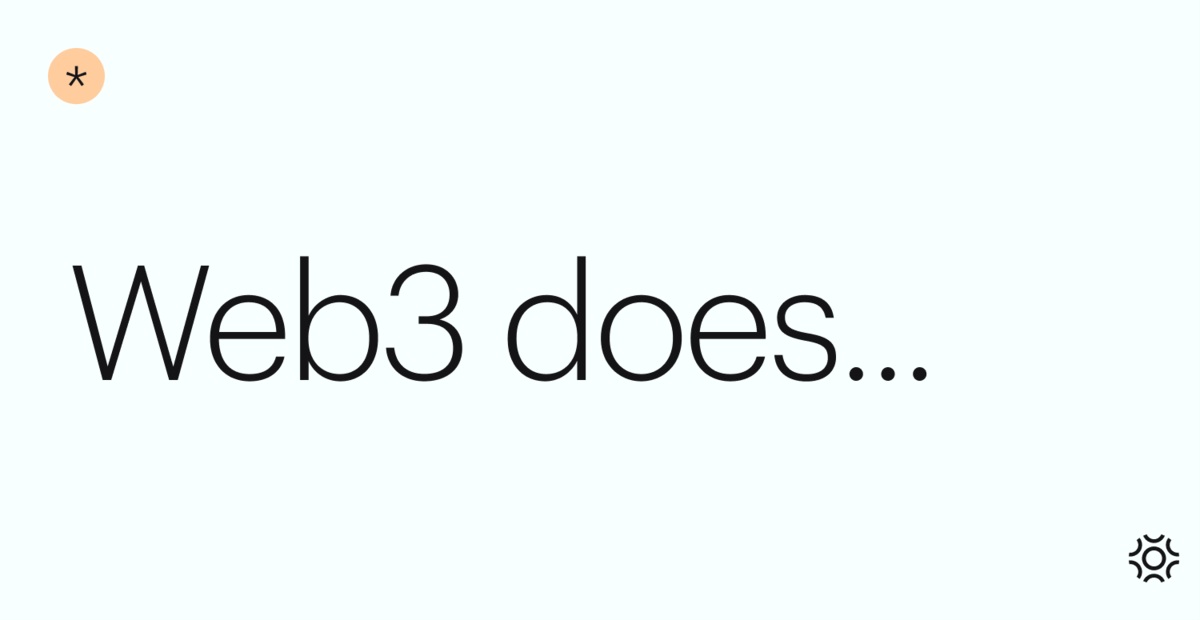 Web2 networks can't offer transparency: After all, they make money by artificially suppressing wages and increasing rake. That's impossible to do if people know the true worth of their work. Instead, they obscure their data, giving only a select few investors and executives access to the key information driving decision making on their platforms.

In contrast, Web3 networks offer complete transparency because anything less actually hurts decentralized networks. Because Web3 networks are owned and operated by their community of users, there is no incentive to hide information. Without key network information, the community can't make informed decisions — and poor decision-making leads to poor results.

That's why Braintrust, the first decentralized talent network we started together as co-founders, is doing something that no Web2 platform ever would: Make all its network data publicly available.
Total transparency with the Network Dashboard.


Since December, Braintrust has published a daily real-time list of its core metrics for everyone in the world to see. Seriously: You can view it now.

These metrics track everything that makes Braintrust tick, empowering network users to make decisions with real-life impact.

Average market rates. Braintrust publishes live stats tracking market rates for various skills needed by clients and offered by Talent on the network. This is a huge asset for Talent trying to accurately price their services and clients seeking to correctly assess compensation for the jobs they are offering. The dashboard also provides category-specific breakdowns, sorting market rates for skills in engineering, design, product, and other fields, with rates as high as $190 an hour. There is no ambiguity about the value of your work on Braintrust — only clarity.

Total Talent earnings in Gross Service Volume. Tracking GSV gives you instant insight into the health of the network, listing both lifetime GSV and GSV month to month. It also allows you to track how much Talent have saved by working on a network with no fees. With more than $40M in GSV to date, Talent have saved $8M+ in fees they would have paid on extractive Web2 networks. More GSV means more clients and more jobs, leading to more BTRST tokens available for returning value to the community thanks to the Fee Converter smart contract.


BTRST Community Incentives and Rewards. You can track the total amount of client fees that have been converted from USD to BTRST tokens to fund community rewards and incentive programs — more than $623,000 in client fees have already been converted to 175,000+ BTRST tokens since the BTRST Fee Converter smart contract was implemented by the community in early 2022. The dashboard shows that only 6M of the 135M BTRST tokens reserved for community incentives and rewards have been distributed, meaning there are so many opportunities to continue to fuel the growth of the network through initiatives like the Community Grants Program.

Talent, Project and Job metrics. You can see how the network is growing with daily visibility into the total number of jobs, proposals, Talent, and clients on the network, as well as gain insight into average project size and duration. The better the network performs, the more value returned to the Braintrust users who create it. As of now, clients have offered nearly 2,500 total jobs with an average project size of more than $72,000. That has led to impressive experiences for Talent, with some earning 2-3X their typical rate while getting greater control over their work life.
Changing the world through Web3 transparency.
Total insight into the network you make your living on isn't some theoretical benefit — especially for those who come from geographic, gender, or other backgrounds traditionally under-represented in IT services.

Research shows that large pay gaps remain for these communities, in no small part because many workers simply undervalue how much their work is worth and don't know how to ask for more.

It's simple: When you know your worth, it's easier to get paid what you deserve.

This is critical for Braintrust, which has always been led by its core mission of spreading economic opportunity more equitably across the globe.

BTRST token holders, who span more than 150 countries, benefit directly from the success of the network they make a living on.

With each contract, another wave of funds is being converted into BTRST, which fuels increasing incentives and rewards for the community.

The network grows bigger, and better. Clients offer more jobs, which in turn leads you to making more while doing what you love.

And to imagine it all starts with the simple, radical act of being transparent.
The best way to find work is here.
Braintrust has seen tremendous growth since launching the BTRST token on Ethereum mainnet in September, surpassing 2,500 jobs and 45,000 total Talent on the network, success that helped fuel the Coatue/Tiger Global purchase of $100M of BTRST in December.

We have our thoughts about what's coming. But we're more interested in hearing yours …
What do you think is next for Web3 networks like Braintrust?