Natasha Crosby lives in Orlando, Florida. In the past, that might have kept her shut out of opportunities to make a great living working with out-of-state companies.

"Working remotely is very frowned upon here," Natasha says. "There's a very old-fashioned mentality, where people want to see you in the office."

But with her skillset, Natasha knew she could do great work anywhere with an internet connection — if only she could be connected with high-quality clients.

With Braintrust, Natasha is making twice as much as she earned with staffing agencies in the past, plus she feels "completely integrated as part of the team" thanks to unfettered access to the client.

During her current four month contract, Natasha is on track to make $70,000 as a Lead Visual Designer for McKinsey & Company. And she is ready to continue growing her income, considering future opportunities with McKinsey and other Fortune 1000 companies on the network.

"It's been game changing. I'm considering ending all my other contracts, and going exclusively with Braintrust opportunities," Natasha says.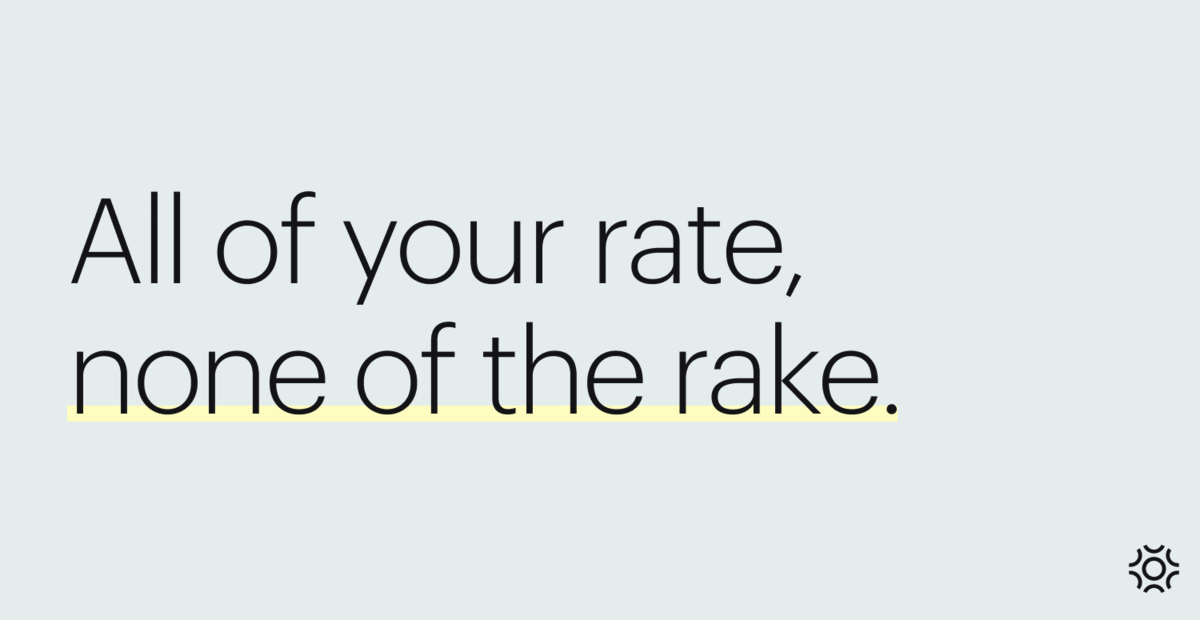 Natasha started her career as a graphic designer, with a web design business that flourished for a decade.

She was forced to adapt though when Wordpress and other web creation software emerged, cutting her income so much that it became unsustainable.

Using staffing agencies, she picked up contract work with companies like Cisco and USAA.

However, her rates weren't as high as they could have been, thanks to extractive fees she felt forced to accept in order to deal with compliance issues.

"If you want to work for the bigger companies, you kind of had to go through the gatekeepers," she says. "Until Braintrust, it hasn't been a really great experience."

Now, Natasha keeps 100% of her rate thanks to Braintrust's no-fee model, letting the network handle H.R. hurdles while she focuses on the work she loves.

"It's very challenging, very stimulating — exactly the type of work I'd like to be doing," she says.

While it's sometimes easy to just go with what you know when searching for opportunities, Natasha encourages other freelancers to get on the platform and educate themselves.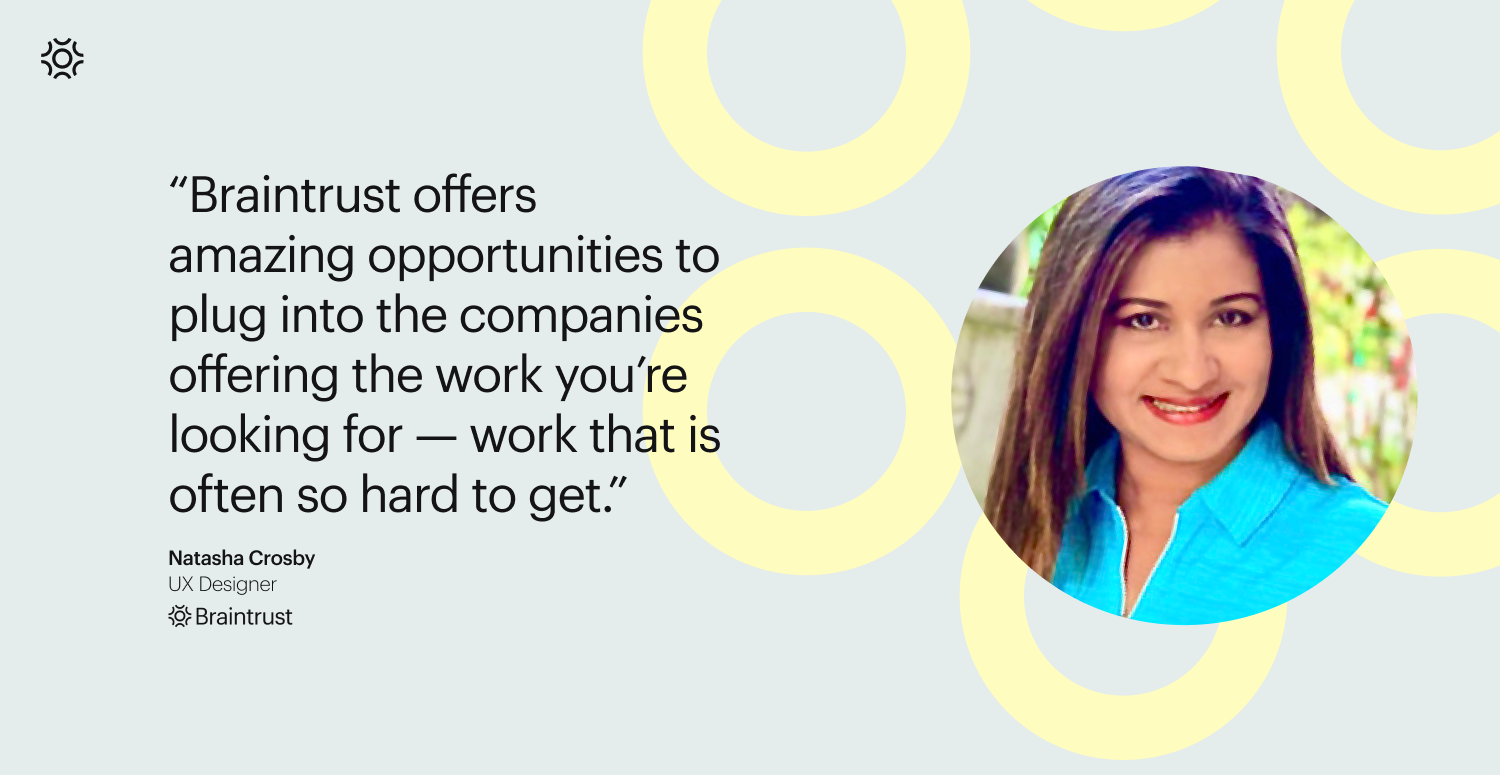 Building the future of her network.
Natasha's success has her looking for more ways to get involved on Braintrust.

Because of the network's decentralized Web3 model, users on the network use BTRST tokens to have a vote on key network decisions — giving talent like Natasha a say over the network they do business on.

Community members can work on projects to improve the network and propose new ideas to help the network thrive.

It's only fair: After all, shouldn't the people that give talent networks value also reap the benefits of their hard work?

"The whole model for freelancers has always been inequitable," Natasha says. "If I weren't actively involved in Braintrust assignments, I would probably think it was too good to be true."
Want to get started?