Some people are afraid to speak up. Lorenzo Parks isn't one of them.

The 29-year-old Senior Front End Developer landed an interview with Nestlé after joining Braintrust. And rather than be intimidated by the world's largest food and beverage provider, Lorenzo was outspoken about how processes could be improved.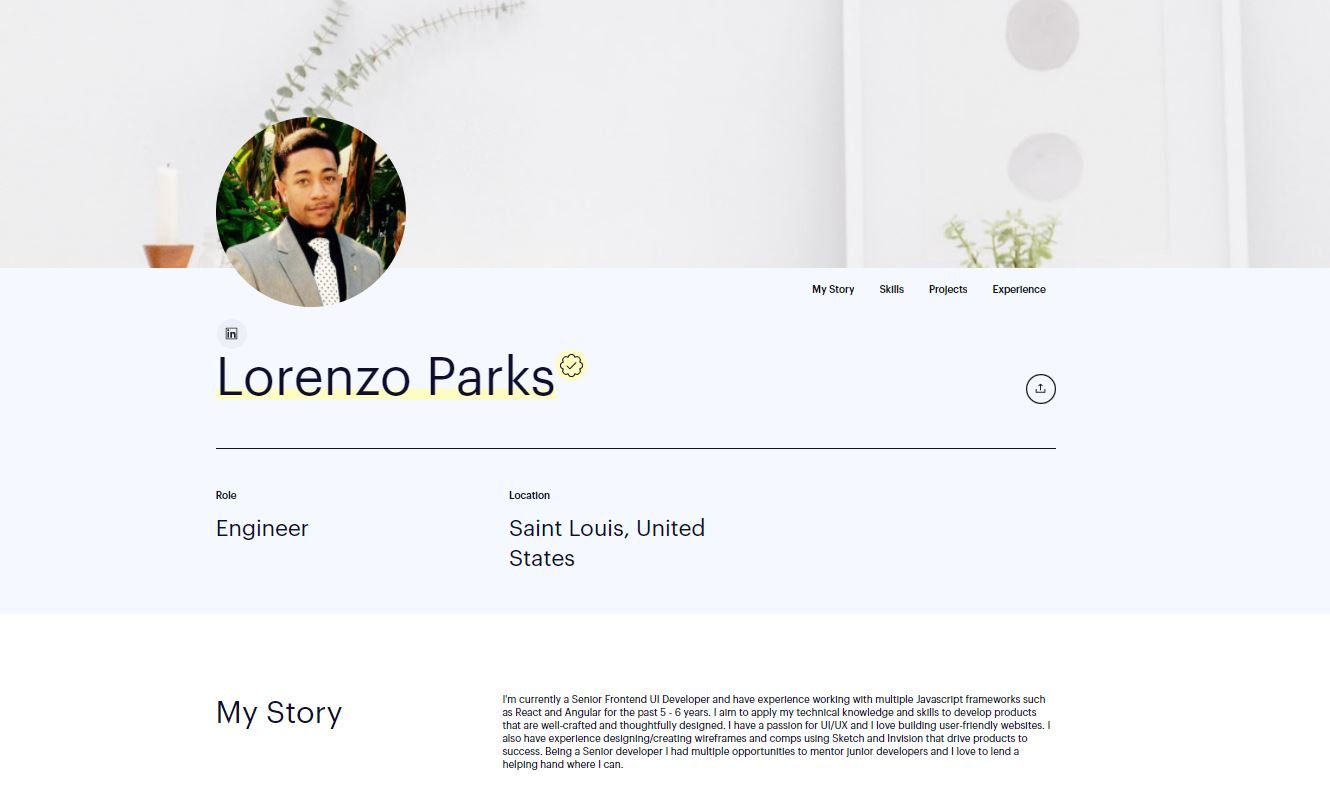 His candor earned him their respect — and the job, helping launch an ecommerce project around Nestlé's customizable, luxury pet food brand "Just Right."

"They really do the best they can to implement changes," says Lorenzo, who is still contracting with Nestlé through Braintrust more than a year later. "It has been a great cultural fit."

Lorenzo has now earned six figures on the network, with his salary increasing by 55% since moving to Braintrust after previously working for staffing agencies that took a significant cut from his hard work.

"I was hesitant at first. But Braintrust stood out because of the clients on the network."

From high school coding to Fortune 1000 companies.
Lorenzo was born and raised in St. Louis, where he still lives today.

Early on, he caught the tech bug — attending a technical high school that allowed him to learn HTML, CSS, and Dreamweaver before later graduating from the University of Missouri-Columbia.

Lorenzo began as an applications developer for AT&T, developing full-stack web apps with AngularJS, Java and Microservices and applying UI/UX experience to create a mobile-first customer experience.

"I kind of always wanted to work for myself. It was always the end goal," Lorenzo says. "Corporate work is fine, but being self-employed is different: The sky is the limit."

When Lorenzo started freelancing, he found some success while designing web apps for Panera Bread and building an SMS platform for Ascension healthcare.

However, the staffing firm that Lorenzo was using took a significant percentage of his paycheck.

Within a week of joining Braintrust, Lorenzo landed his interview with Nestlé, one of more than 100 Fortune 1000 companies on the network, "and I never looked back."

The Braintrust difference.
It was already a big leap for Lorenzo to start freelancing. After all, he had to get his own health care, track taxes and set up an LLC — although the latter may not be as hard as it seems.

Thankfully, Braintrust handled most of the heavy lifting.

With payments routed through Braintrust, Lorenzo never has to worry about facing a late payment. And the network handles a number of other procurement challenges, making the bidding and accounting process significantly easier.

That's important, because a number of top Fortune 1000 enterprises find it difficult to clear individual freelancers through their HR systems.

It's just one of the many ways the Braintrust network is created to serve the needs of its Talent and clients, rather than a large centralized staff or big-pocketed investors.

As a crypto investor himself, Lorenzo appreciates the way the BTRST token unlocks the potential of the first decentralized, user-owned talent network.

"The governance is a big deal," Lorenzo says. "The ability to have a voice in who works on the marketplace and what it takes to work is a big upside."

Want to join Lorenzo as a member of the Braintrust community?
Just click here to apply. Not quite ready? Join Braintrust on Discord and learn about exciting new job opportunities and what the world's top tech talent have to say about the future of work!