Navigate the intricate landscape of hiring designers in today's digital era. Discover strategies to identify and onboard top design talent, emphasizing both technical and artistic prowess for your projects. Ensure your brand's vision is reflected seamlessly in design.
Understanding the Modern Design Landscape
The Dominance of User-Centered Design
User-centered design empowers businesses to create products that not only elevate user experience but also set them apart from the competition. As visual content takes the lead in driving engagement, businesses are embracing design that fosters seamless interfaces.
Essential Qualities of a Stellar Designer
Technical Mastery Coupled with Artistic Vision
A premier designer blends customer needs understanding with a dogged pursuit of simplicity. Beyond mastery in tools like Figma, Adobe XD, Miro or Illustrator, they possess the systems thinking and aptitude to visualize and translate abstract ideas into tangible designs and customer solutions, all while working with their cross-functional partners in product and engineering.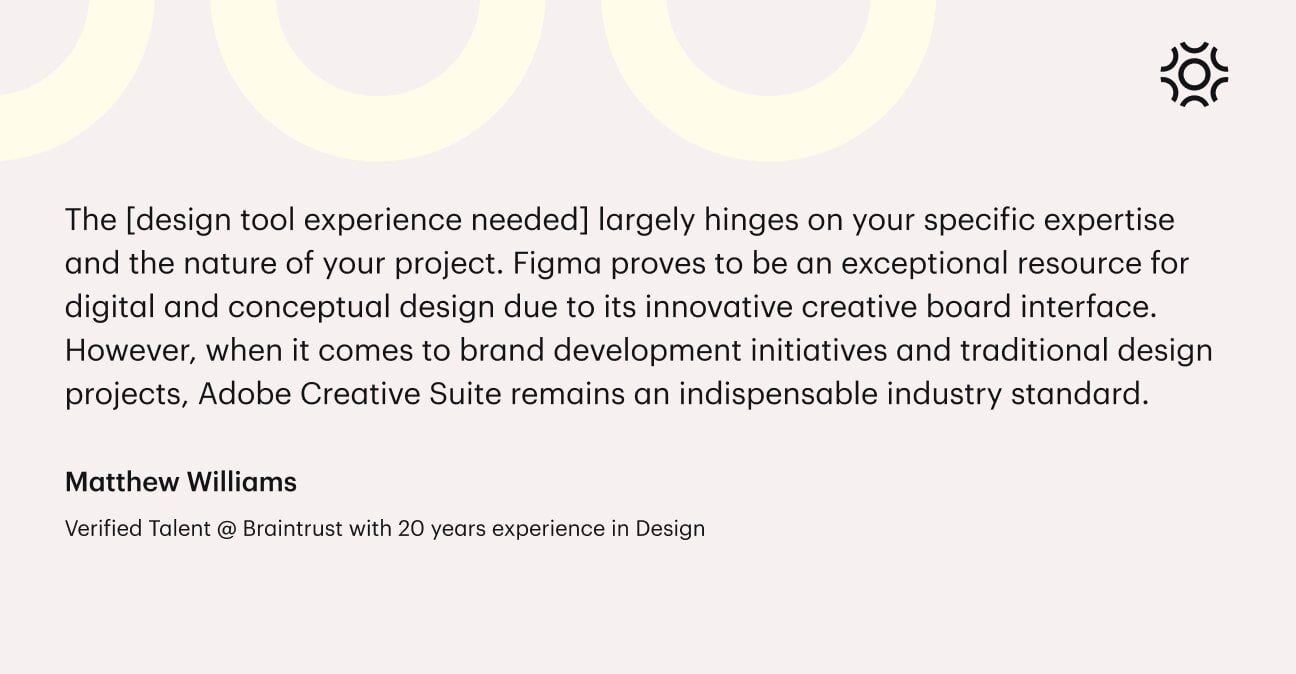 Clear, Collaborative Communication
When designing, it's important to remember that it's not a solo job. A good designer needs to be able to explain their ideas in a way that makes sense for the client's vision and the customers' needs. Designers also need to work closely with a diverse team, including developers, researchers, and product managers. It's important to be transparent and work together to create the best product possible. This often includes working with the marketing team as well.
Looking Past the Portfolio
A Designer's Role: Beyond Aesthetics
Great designers do more than just create eye-catching visuals. They are skilled at bringing a brand's values and identity to life, while also ensuring a seamless user experience. Their designs don't just look good; they tell a story and represent a brand's core beliefs.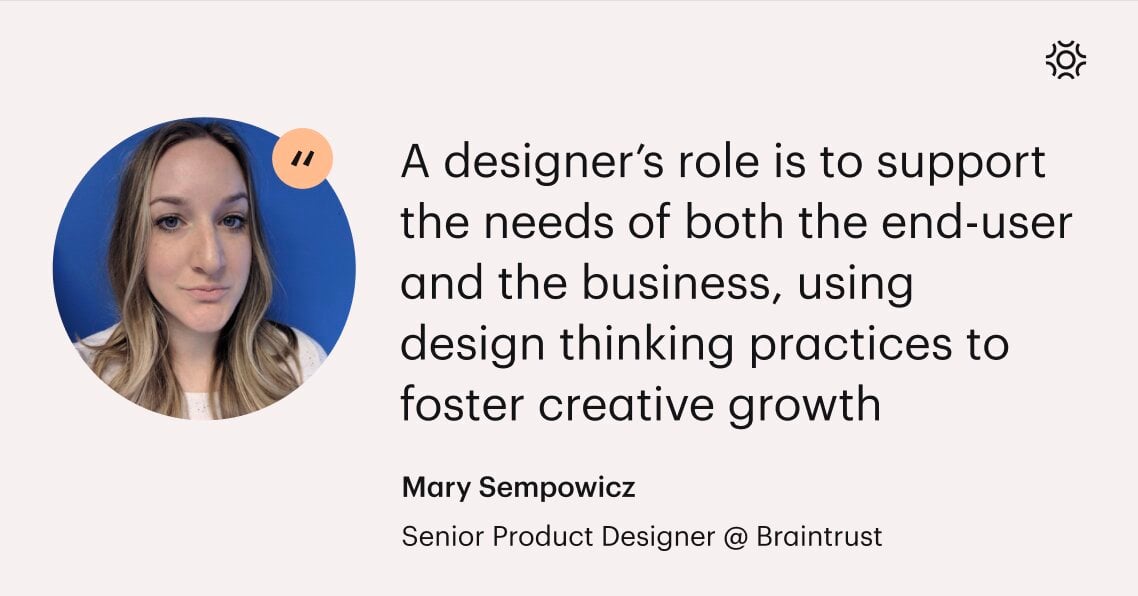 Distinguishing Amongst Design Specializations
An overview of the different designer types
There are dozens of different types of designers specializing in everything from product design to environmental design. Here is a description of eight of the most common designer roles:
Confronting Challenges in the Design Hiring Process
Vetting Skill Sets and Aligning Visions
In the fluid world of design, simply skimming portfolios won't suffice. Ensuring the designer is aligned with your esthetic and work style is critical. Here are some strategies we champion:
Craft In-depth Job Description. We put together best practices in our recent

Job Descriptions

post in addition to Job Description

Templates

for most Designer Roles.
Employ Practical Design Challenges: Here are a few

examples

shared by the UX Design Institute.
Have a cross-functional panel with a standardized set of interview questions to eliminate bias. We've put some together to get you started

here

.
Leverage Tools: Dribbble for Portfolio Insights, Behance for Project Diversity
Gauge Soft Skills and Team Fit
Solicit Peer Feedback
Engage in Panel Discussions
Understanding the Designer through the Designer's Portfolio
Designers showcase their abilities, philosophy, and adaptability through their portfolios. It reveals their approach to problem-solving, customer empathy, and work methodology.
When evaluating a designer's portfolio, it's important to consider the variety and depth of their projects. Their problem-solving skills should be examined while ensuring their aesthetic and functional balance. Collaborative spirit can be gauged through client and peer endorsements.
Additionally, it's vital to ensure that the designer's skills align with project requisites and company culture. The portfolio's aesthetic should also align with the company's image.
Embark on your Design Expedition
Join our network of top-notch professionals today to find your perfect match for design services. Whether you need a full-time designer or a freelance graphic artist, we can connect you with rigorously assessed candidates who meet your requirements. Register for free HERE to list your needs and start engaging with pre-eminent design professionals instantly.