People have wanted to work of their own accord for quite some time.


Simply put, traditional work doesn't work for many, which is why the "Great Resignation" is quickly becoming, as Gallup points out, the "Great Discontent." As recently as July, nearly half of all U.S. employees were actively job searching. Businesses are seeing record quit rates and record unfilled jobs.

It doesn't even matter your industry: If you are an employee, chances are, you are unhappy.

So why isn't everyone packing up their desks and becoming freelancers?

For most, the choices haven't been great.
Unfortunately, those looking for an alternative to the employer-employee arrangement are often stuck with some pretty sub-optimal options.

Option 1: Work for an agency.
Agencies carry prestige. Large consulting firms, such as Accenture, Deloitte, or PwC, can offer decent-paying work for well-known companies.

However, they also have a few problems for top talent. For one, they make all their profit on the margin — meaning they are incentivized to charge clients as much as possible for your work, while paying you as little as they can.

You don't retain the value you create while the agency marks up your efforts 3-4 times their actual market value.

You don't get to build your own long term relationship with the customer.

Even as a freelancer, you are essentially beholden to the whims of someone else for your career and business.

You have no ownership. No control. No autonomy.

Option 2: Secure your own work.
This option is appealing for many who choose to freelance. It seems to offer the freedom, flexibility, and financial profits that people leaving traditional work seek.

But going solo can be tricky. Large enterprises typically have difficulty signing on individuals for work, making it difficult for a single contractor to pass procurement or insurance requirements.

As such, talent end up working for smaller clients on smaller projects… which also means smaller payouts.

That's less potential to scale, and fewer opportunities to reach your business's true potential.

Option 3: Find jobs on a Web2 networks.
Others turn to freelancer networks, such as Upwork or Fiverr, to find gigs. Yes, the network allows you to find paying jobs and clear procurement bars.

But, in reality, these Web2 networks combine the worst aspects of both the previous options.

Talent get stuck in a race to the bottom, undercutting their own prices in bidding wars just to land a job that they aren't guaranteed to even enjoy because the networks don't vet for quality opportunities.

These free-for-all platforms often offer one-time jobs that mean freelancers can't make connections or build real relationships with businesses, who don't really see them as real teammates.

After all of that, the freelancer is charged high fees for the "pleasure" of participating on the network.

Think about it: They are the product and yet they are charged for it!

What's worse: Fiverr takes 20% of each commission, while Upwork charges that same rate for all projects earning less than $500 — meaning both are disproportionately taking more from their owners that make the least.

They do so because the Web2 model is inherently flawed, with misaligned incentives that encourage the marketplace operator to levy high fees to pay investors and an often bloated, centralized team.

The only solution? A new model altogether.


What if decentralization presents a better choice?
Luckily, there is another choice: an ownership economy, where talent own the value they create on the network they control.

Braintrust accomplishes this by being the first decentralized talent network, using a crypto token, BTRST, to award ownership and governance over the network to those who do business on it and creating a system of aligned incentives.

First, the network clears all the procurement hurdles, so that you can have ongoing contracts with top, vetted enterprises.

Client vetting ensures that Talent on Braintrust remain happy on the network, working on interesting jobs, solving complex problems and having meaningful impact for hundreds of Fortune 1000 companies, including Porsche and Twitter.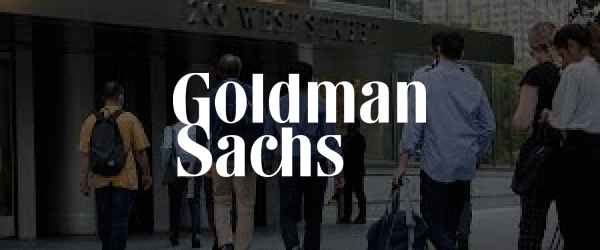 Second, the network uses software to programmatically handle the billing, payments, and escrow — so you can keep 100% of your contracted rate.

That's why Braintrust charges no fees to Talent, and just a 10% fee to clients — which is used for network operations — much less than the 20-40% markups that companies pay on other networks.
Third
, the network awards Talent that do work to build the network with BTRST tokens, giving you more of a say over the network you make your living on.

Each token is equal to one vote on key network decisions, empowering Talent to govern the network and making sure the network serves their needs … rather than the needs of executive shareholders.

There are a number of ways to earn tokens, such as recruiting and vetting new Talent or clients, which can then be used to vote on community change proposals, unlock new career resources, or make your bids stand out through staking.

Comparing Braintrust and the alternatives.
Consider again the suboptimal choices typically available to freelancers.

Agencies provided decent pay and top clients but artificially lower your value.

Striking out on your own often means striking out with bigger clients due to procurement issues.

And Web2 networks? Fiverr and Upwork offer mediocre jobs while charging exorbitant fees. This is a system inherently designed to never serve the talent who make a living on them.

Braintrust charges no fees, so you can keep your whole commission, while giving you access to lasting work with Fortune 1000 companies.

What's more, Talent have a say over the future of the network through the BTRST token.

That's what it means to have complete control, ownership and autonomy over your work.