The WYSC (why you should care):
Braintrust is celebrating some great wins as the network closes out Q1. But don't mistake these positive updates as a reason for complacency - Braintrust is more determined than ever to start off Q2 strong. There are jobs to fill, features to build, brand updates to launch, leads to nurture, and more.
Let's dive into it.
🚩Weekly challenges and red flags:
Fill rate is as important as ever, and it's time to start scaling this number - fast. This metric is going to be heavily featured in these updates for a while, so stay tuned.
🧠 Braintrust Core Team job opportunities.
Join the inspiring team that's building the future of work! Check out these open positions:
📣 Interested in getting involved? Refer great Talent!
Especially if you're an engineer, there are so many jobs that could be perfect for you. Apply to join, check out the opportunities, and get hired by amazing companies.
👨‍💻 Company Updates.
Fill rates: continued focus here and the team needs to keep working to scale fast.
68 new approved talent last week (maintaining new highs/week)
Hired 9 Talent last week (down WoW)
216 proposals submitted last week (most in single week)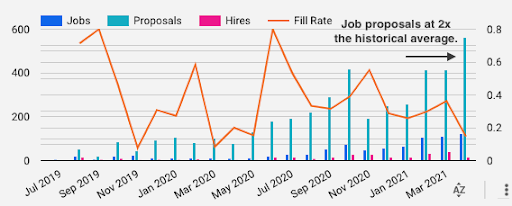 And some cool news to celebrate: Braintrust just landed its first institutional investor coverage from BTIG! And the title is simply 😍
Give it a read: Braintrust's Blockchain-Powered, User-Controlled Talent Network Helping to Improve Economics for Freelancers in Gig Economy by Removing Middleman, Aligning Incentives of Talent and Employers
💸 Sales Updates.
SMB (small and medium-sized business) hit 20 hires in the month of April!

🦄 Talent Updates.
Remember all that fill rate business from last week? So does the Talent team. Here's how fill rate has been changing the past few months: Feb 39%, March 37%, and April is pacing to hit 40-45%.
And other important metrics:
Matching: 216 job proposals were submitted last week - the most in a single week ever!
Screening: Pacing towards 235 new Approved Talent for April (157 March, 93 Feb)
Sourcing: 107 scheduled screenings last week


Open jobs on Braintrust.
👨‍💻 Marketing Updates.
The one time traffic is a good thing… the Braintrust website had 3,819 visitors last week, a new 2nd highest week in Braintrust history! (remember, last week was 3,548). Definitely something to celebrate.
Focus for the week:
New content going live this week: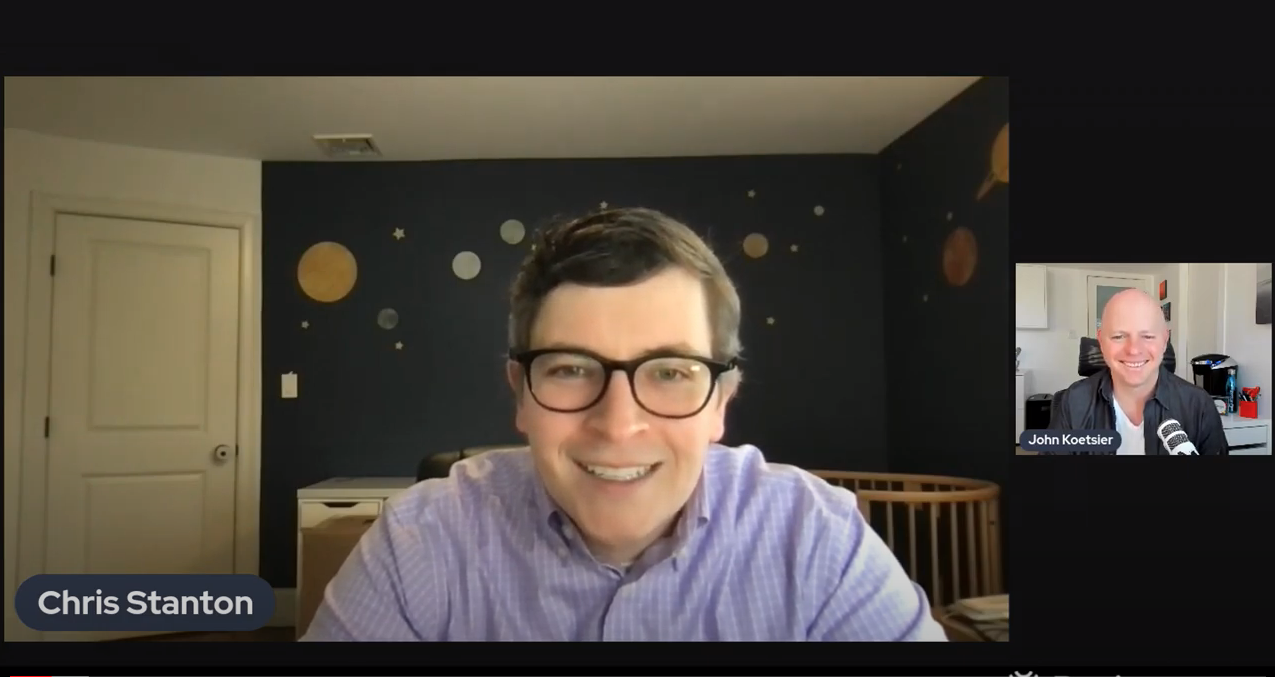 Harvard Business School Professor Chris Stanton wrote a case study on Braintrust, and he shared what he learned in a video interview this week. Check it out.
👪 Community Updates.
In just the past 2 weeks, Community efforts to source from Dev forums have yielded:
76% of all viral signups
39% of advancements

Of the 47 advanced:

9% approved
15% rejected
77% still in screening
Top priorities for the week:
Building and implementing Community Safety Protocols
Streamlining and promoting 5 recurring events for Approved Talent
Have you seen this latest Talent Development resource? VP Community Shirley Yang shares her best tips for acing interviews in this hands-on session - give it a watch!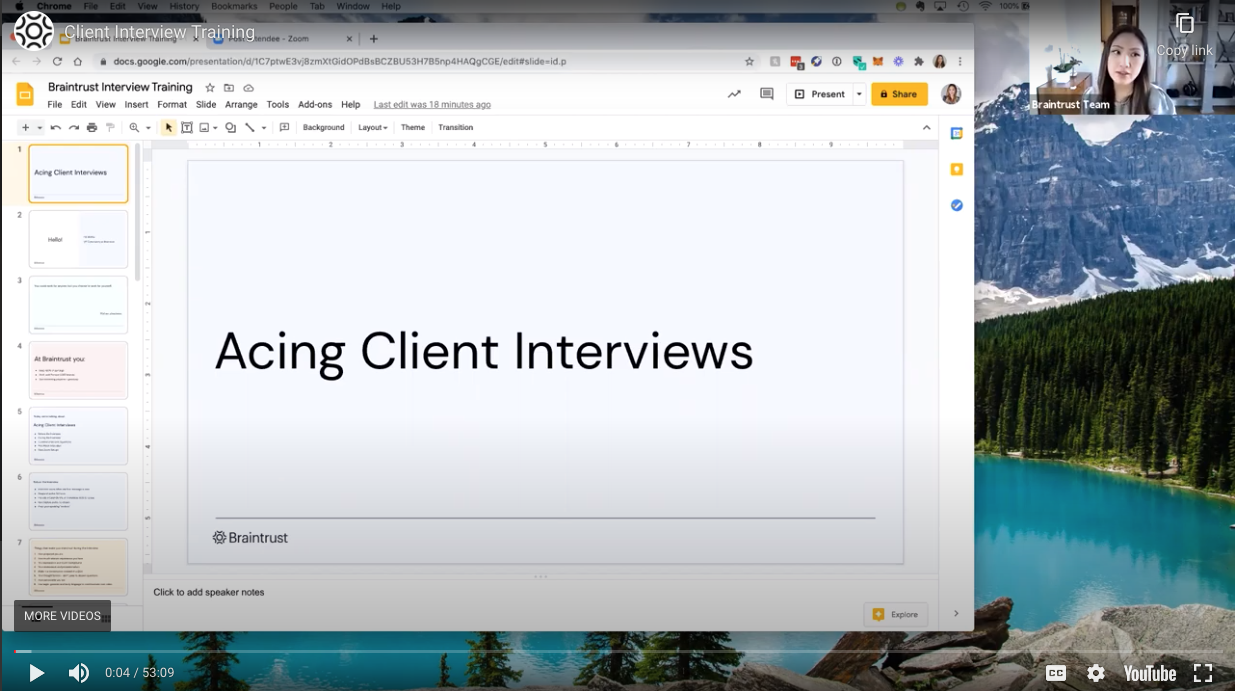 🏛️ Infrastructure Updates.
Infrastructure is staying busy with a lot of important projects in the works:
Governance: Phase 2 kicks off this week
Dispute resolution: In the review phase!
Token Staking: Still in development
Adding addition payment partner: Still in the spec phase
Automated customer service: Early planning
💻 Product Updates.
Big win: Product has successfully removed a function to add multiple jobs from a single role. This has been a blocker for a lot of feature work, so with this out of the way, expect lots of progress in the coming weeks.
Now to the roadmap!
✅ Delivered: Remove Multiple Roles from Jobs
✅ Delivered: Job Editor Bug Fixes
⌨️ Delivery: Referral Rewards Cap
⌨️ Delivery: Refer from Job
⌨️ Delivery: Brand Reskin Lite
🖌 Definition: Talent Profile
🖌 Definition: New Role & Skills Taxonomy
🖌 Definition: Referral UX v1
🖌 Definition: Navigation
👤 HR + Culture Updates.
HR+ Culture is celebrating some big wins this week with 2 new Core Team hires! Get excited to see a few new faces on this page.
Other priorities include:
Q2 planning: In the review phase
Improving onboarding processes
Culture projects: Values + Methods deck and Learning + Development options