🤝New job type and new partners.
Last week we announced that Braintrust is adding a new job type, grants, to the platform! Plus, we're partnering with notable Web3 projects Skale, Harmony, and ConsenSys to bring more full and part-time Web3 jobs to the platform!

This is monumental. We're becoming the best place to find jobs in Web3 and helping to accelerate the development of the entire Web3 ecosystem at the same time. Talk about multitasking.
🚀 Fee converter drives serious growth.

As of this writing, more than $1.2M in client fees have been funneled into the Braintrust DAO to fund community programs via the fee converter. This community-led protocol upgrade is powering a growth flywheel, wherein any time a client pays Talent on Braintrust, the community receives those fees in the form of BTRST to use for programs of their own choosing.
💸 Talent earnings.

As of this writing, Talent on Braintrust have earned over $55M! That's money going directly to Talent with zero fees.

You can track this earnings progress live on our Network Dashboard, which also includes hourly rates by skillset to help you understand what a fair market value is for your work. Check it out.
💼 Client updates.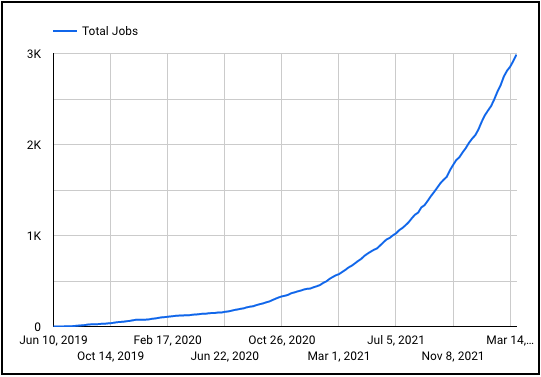 The total number of jobs posted to the Braintrust platform.
Huge milestone: over 3,000 jobs have been posted on Braintrust! 🎉

Braintrust hasn't even been out of stealth for 2 years yet and we've already posted 3,000 jobs to the platform. That's a lot of companies choosing the flexibility and fairness of a Web3 talent network over battling extraction with outdated hiring solutions.

And it's not just about jobs posted - it's about successful hires, too. Last month, more than 70 companies hired Talent on Braintrust! We're proud to be helping these companies expand their teams and grow their businesses.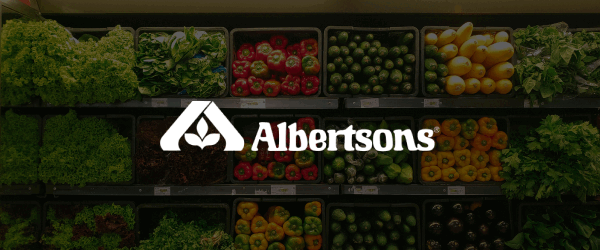 🦄 Network growth.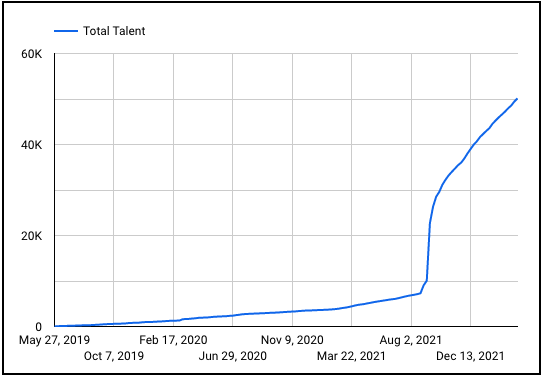 The total number of Talent who have signed up for Braintrust.
Almost 50,000 Talent have signed up for Braintrust! That's a lot of global workers who are taking charge of their careers and looking to find work on their own terms with Braintrust.

This isn't a blip on the radar. Braintrust is growing and changing the way people find work all around the world. Braintrust is a movement.
🏛 Network infrastructure.

Late last year, Braintrust users voted unanimously to implement an option for Talent to get paid in crypto. So we've kicked off a partnership with BitPay to start building this capability! The project is currently in development - stay tuned for more updates about the official release!

Fiat payments like USD and other local currencies will always be available to Talent on Braintrust, but this project will give Talent the flexibility to choose if they prefer to get paid in Bitcoin, Ethereum, USDC, or any of the 13 currencies BitPay currently supports.
🖨 Hot off the presses.
For anyone new to Web3, the concept can be a bit daunting. What exactly is this new internet? And how is Braintrust using the technology to actually improve the job market?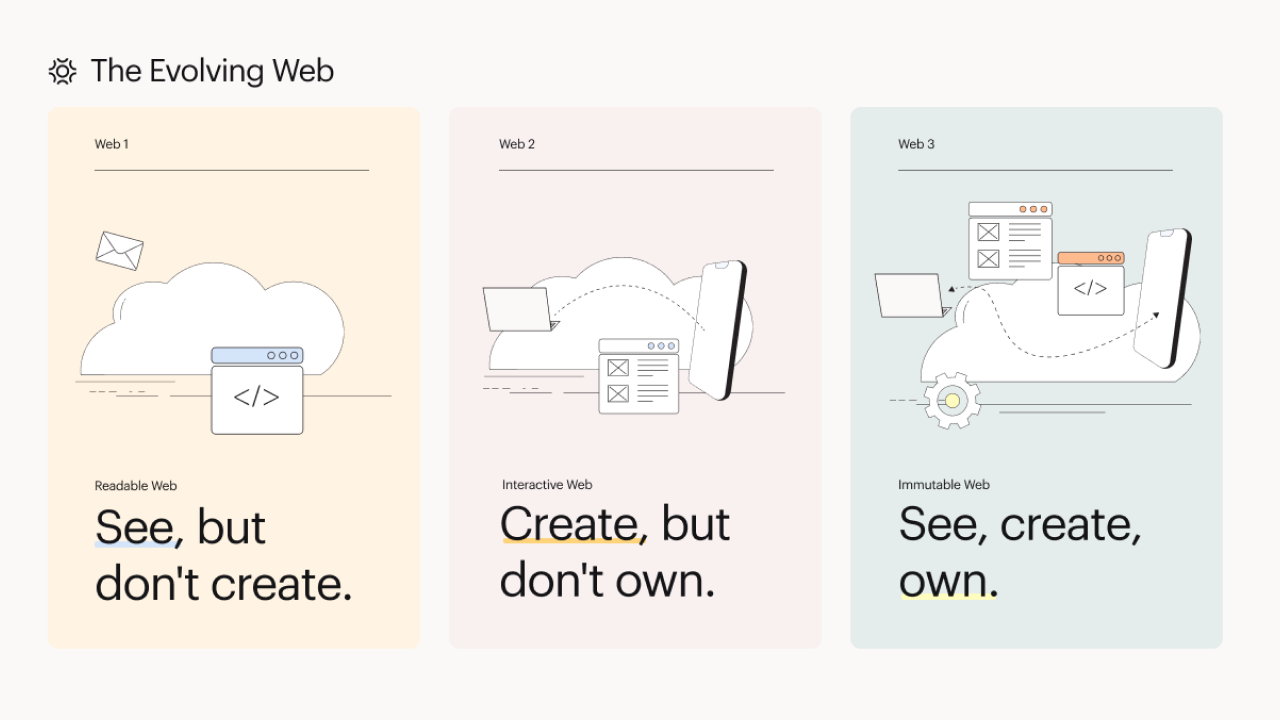 So we published a simple breakdown about How Web3 Makes Hiring (And Getting Hired) Better. It's an excellent resource that explains the real consequences of centralization in current hiring solutions (spoiler: extraction aimed at Talent and clients) and how Braintrust is using blockchain technology to treat Talent and clients better. Check it out.

Meanwhile, our Co-Founder Adam Jackson was busy last month spreading the word about Braintrust! Check out a few recent places he's been featured:
Good Morning America.
DeCent People Podcast.
Network Capital Podcast: Building the Ownership Economy.
👪 Community spotlight.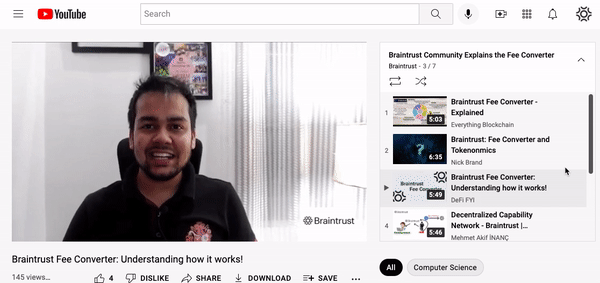 Last month the community really wanted to share about the Fee Converter. Tons of community members published videos on YouTube explaining how the fee converter works and its impact on the community! So we made a Youtube playlist featuring all their videos to make understanding this important protocol upgrade easy! Check it out.

Prefer something quick to skim? Jorge Faleiro, an Engineer on Braintrust, built this interactive site that explains the impact of the fee converter on the network! Don't forget to press play ▶️.


💻 Product improvements.
Clients, this one's for you.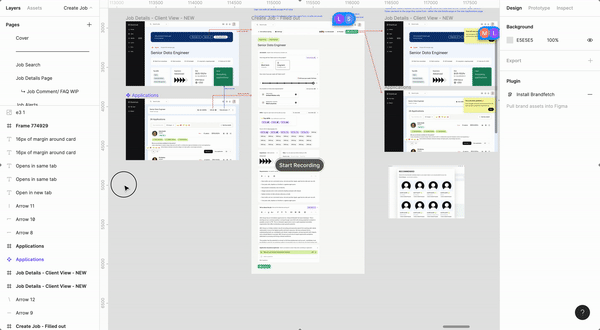 A peek at the designs in action.
Braintrust is all about making it easier to hire. And now, it's about to be even easier to post the job you want to hire for!

Braintrust has been hard at work redesigning and developing the entire job creation workflow and user experience for clients. The goal is to make it simpler, faster, and more user-friendly for clients to get their roles posted on the platform. We're even building in a feedback function so clients can get honest suggestions for job listing improvements to better attract the candidates they're looking for. Keep an eye out for this important new workflow to go live soon!
🛠 Grants progress.
The MVP wave of Braintrust's Grants program is well underway, and there are some exciting new developments that Talent in the community will appreciate.

Arvids Godjuks, the grantee for Grant A-0002 Discord Moderator and Ambassador Community Manager, shared an update about how did some necessary rescoping of the grant and is nearing ready to kick off the program:

Andrew Fraine, the grantee for Grant A-0004 Reporting Dashboard: Social Media Analytics, has been hard at work building a custom dashboard. The Grant is nearing completion, here is a peek at the low-fidelity wireframes he's modeling the dashboard from: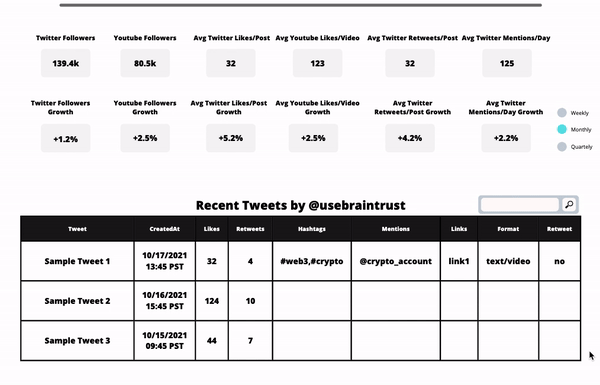 Sandy Sanchez and Allison Chen, grantees for Grant A-0005 Web3 Landscape Explained, reported on the progress they've made in researching the Web3 Landscape. Check out all the different influencers, podcasts, Youtube channels, and other resources that can help newcomers navigate the world of Web3: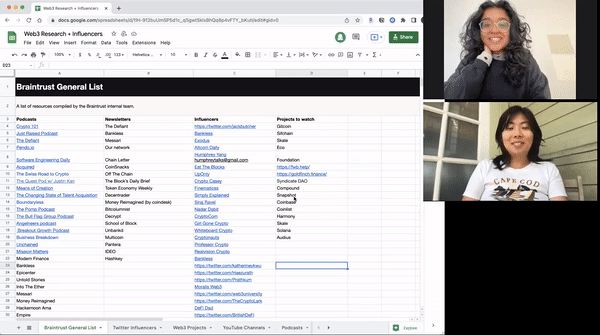 Calvin Blanchard, the grantee for Grant E-0001 Educator Program for Onboarding, shared an update about how we're pivoting away from live welcome events for Braintrust Talent and implementing on-demand recordings and Academy Courses to help new and approved Talent get oriented with Braintrust. Check it out:

Chad Amon, the grantee for Grant E-0002 Educator Program for Mentors, also shared an update. He's outlined the requirements and process for becoming a Mentor in the community, as well as the reward and benefit structure for participants in the program. Learn more from him in his latest video update:


🚩 Challenges:
Our product wasn't built to be open-source. It was built and optimized for speed and function to get the platform up and to start scaling the network. In launching the Builder Grants, our goal was to enable more devs in the community to have their impact on the product by helping to improve it. But the work to open-source the product has proved to be more time consuming and difficult than originally expected, and has therefore halted progress on Builder Grants.
🤝 Get involved.
New to Braintrust and want to get involved? Sign up to join the fastest-growing Web3 network!