⏳ The TL;DR.
Workbounce, Wheelhouse Enterprises, The Farmlink Project, and more just hired Talent on Braintrust!
Milestone alert: there have been over 1,000 total jobs posted to Braintrust!
Braintrust puts more power into the hands of the Community by recruiting more Community Screeners to handle Talent applications
Product is developing a new BTRST wallet and informational materials for users to learn how to use and earn BTRST tokens
Braintrust is hiring like crazy. Hop aboard this rocket ship by applying to join the team!
💸 Client Updates.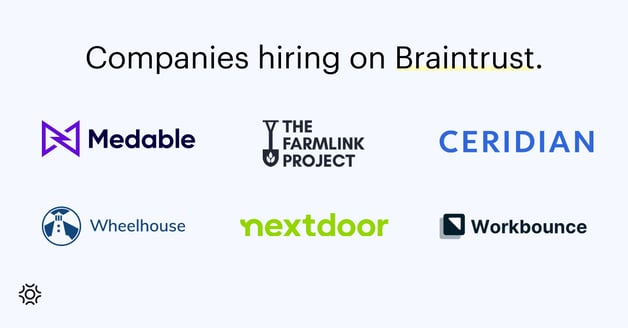 A few clients who have recently hired freelancers on Braintrust!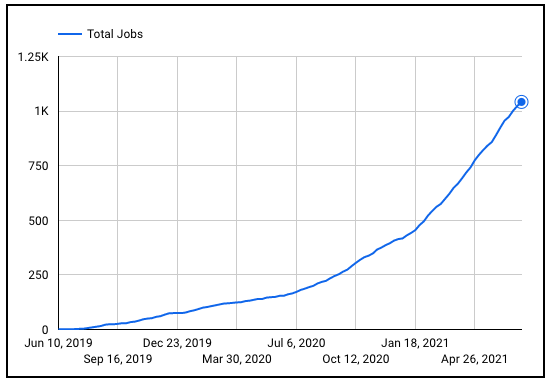 Total jobs on Braintrust over time.

Last week, Braintrust officially surpassed 1,000 total jobs posted on the platform! Compare that to just 181 one year ago… if you're a math wiz (or an amateur with a calculator), that's over 450% growth in just 12 months.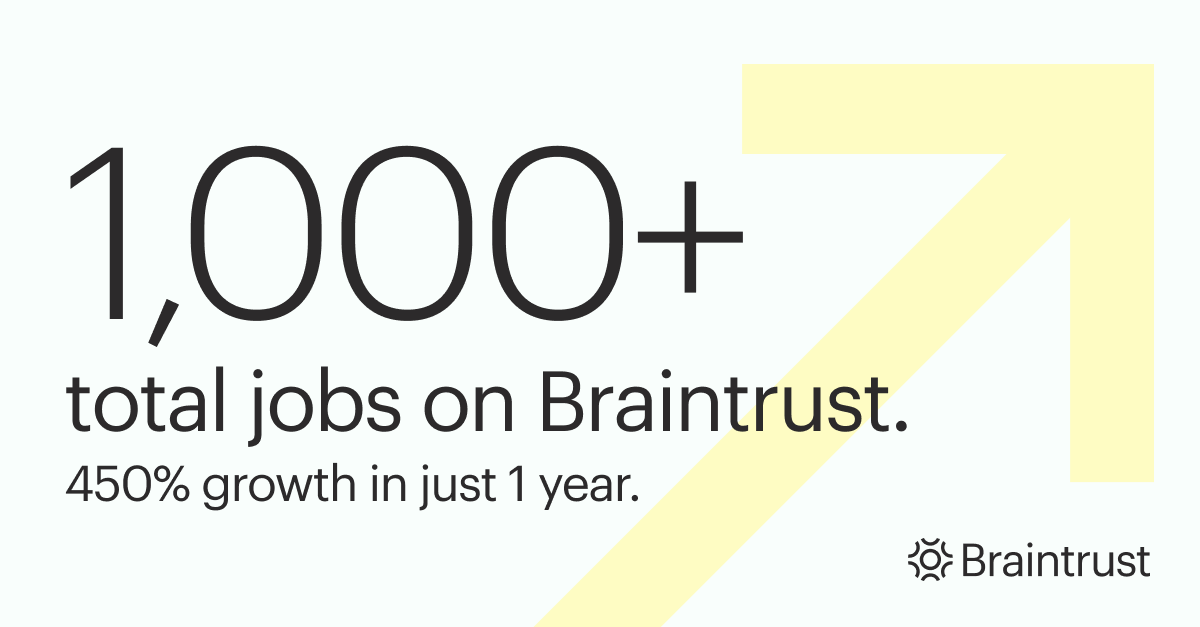 A HUGE thank you to all the incredible clients who have made this milestone happen! Thank you for trusting this network with the important projects you need to make a difference for your business.
And if you're a Talent and you're looking for jobs with these amazing clients, check out the many, available on the job board!

🦄 Network Growth.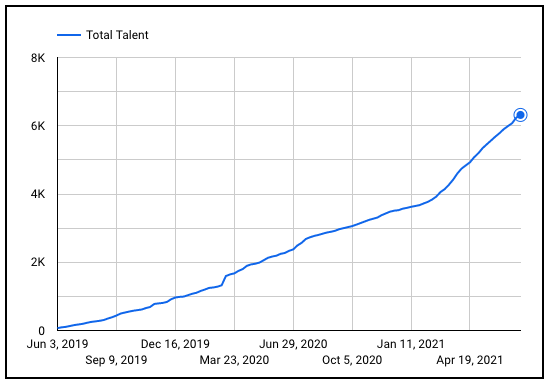 How the Braintrust network has grown.

MORE growth stats, if you're so inclined:
96 new approved Talent added (that's 🔥🔥🔥 🚒 🧯🧯)
126 proposals submitted
10 Talent hired

And for the Talent reading this who are looking to get hired, a great thing to do to get prepared is to improve your Braintrust profile! Check out the profiles for these Talent who have recently been hired (congrats!) and get some inspo for how they share their story:
👪 Community Spotlight.
Did you know that Braintrust hosts a monthly Approved Talent All-Hands where Talent can get updates on who is hiring, how the network is growing, what product features are coming up, and more? Well if you didn't, this is your lucky day!

Catch the recording from the latest here:

Aside from those important updates, a big focus right now is to recruit more Community Screeners. You know that whole user-owned and user-controlled mantra that Braintrust is famous for? This is the PERFECT example.

Community Screeners are Talent in the Braintrust community who evaluate if new Talent applicants are the right fit for Braintrust. They ensure that any new Talent who join possess the requisite experience, skill set, and communication abilities to suit the jobs that are posted on the network.

But more than that, Community Screeners provide an essential function for decentralization: they ensure that no one person is the gatekeeper of the Braintrust Community. Because user-owned and controlled means it's Braintrust users who decide how this community grows.

Interested in becoming a Community screener? Email shirley@usebraintrust.com today.
🏛️ Network Infrastructure.
Braintrust is building in public (if you're not sure what that's about, you can get up to speed real quick here) and part of this mission is to share publicly how the network is growing. Here is a peek at the current dashboards that share those metrics: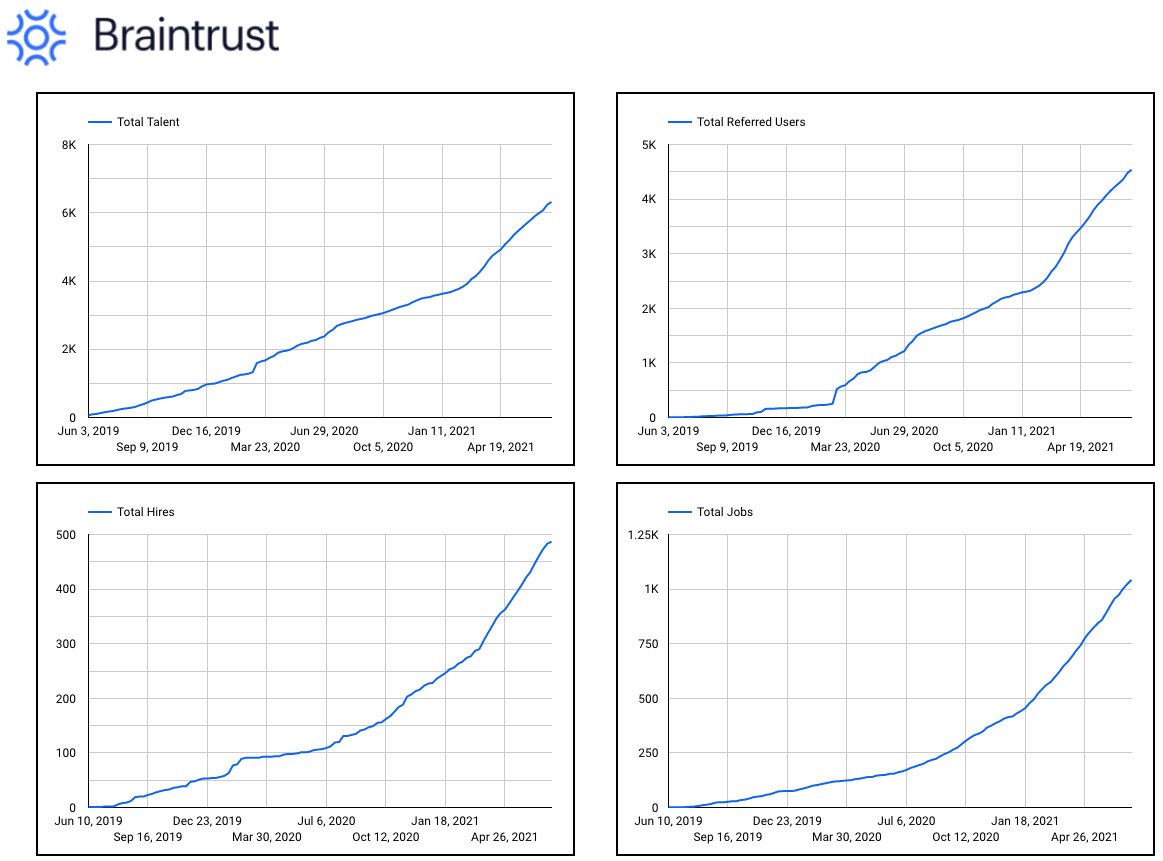 Do you think this is interesting, insightful, transparent, and exciting? Hopefully the answer is yes.

Do you also think it's limiting, kind of ugly, and off-brand? Hopefully the answer is also yes. ("I thought we retired that logo!" says the Brand Marketing Manager furiously to her keyboard.)

That's why Infrastructure's big focus right now is to build out a totally public dashboard that shares all the most important metrics about the Braintrust network, including things like total jobs, total talent, total wallet holders, average project size, and more. So in just a few short weeks, you can know just as much as the CEO about how Braintrust is doing. Isn't transparency a wonderful thing?

Other ongoing Infra projects that are in development:
Governance information page
Dispute Resolution
Knowledge Base

💻 Product Improvements.
You look like you could use a new wallet. Fortunately, Braintrust has got you covered!

Product is heads down preparing a massive update to the BTRST wallet, which will make keeping track of your tokens, accessing information about how to use them, and learning how to earn rewards a total snap. Coin purse not included.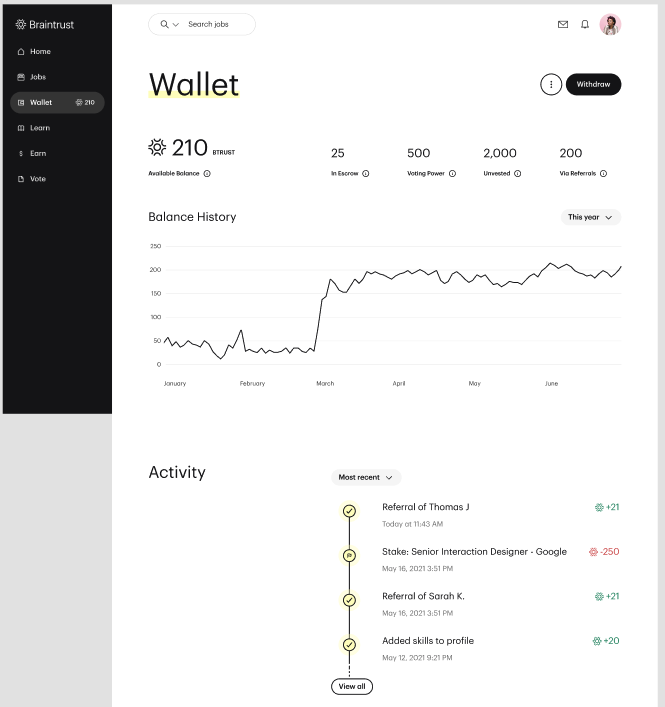 A peek at the new BTRST wallet.

It's going into development and will be ready for release soon - keep a lookout for an update here soon!

Aside from that, Product is building a few other important features for Braintrust users:
Voting portal, so you can exercise your ownership through voting for changes
New Talent onboarding, so new Talent can smoothly integrate into the network
Email-only sign ups, so you don't have to fill out annoying, unnecessary form fields

👤 Braintrust HR + Culture Updates.
It's that time of year again… Q3 is almost here and the Braintrust team is about to dive into planning. That's a task and a half that the HR + Culture team will be focusing on when they can come up for air after LOTS of hiring and onboarding work as of late.

Interested in joining a high-powered, fast-paced, fully-distributed team of awesome people? Here are a few open roles on Braintrust. Apply today or refer a friend!

Bonus points: sharing dog pictures at Braintrust is not only allowed, it's encouraged.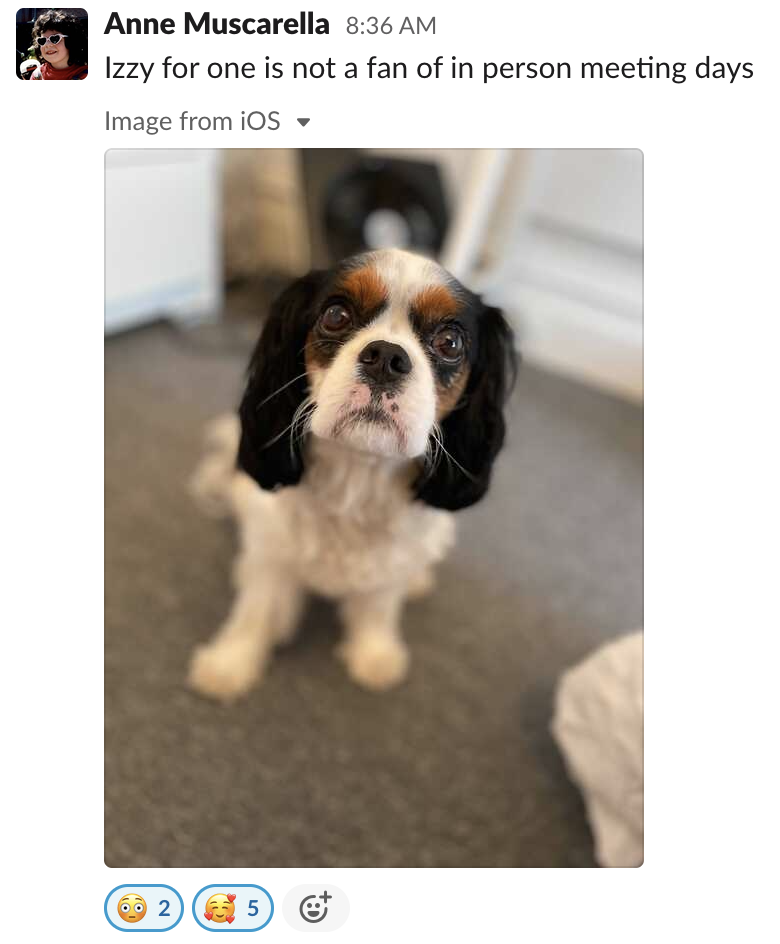 🚩 Weekly challenges and red flags.
It's hard to plan for the future when the present is so busy and exciting. That's the challenge Braintrust is facing the next couple weeks as the team must shift into Q3 planning gear - all without letting their foot off the gas pedal for current projects.