Lida Tohidi has seen it all.
She has found work through other online marketplaces and job networks.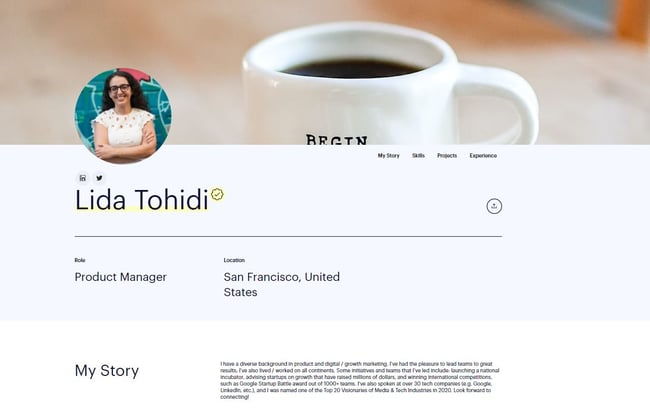 But since joining a year ago, the Product Consultant hasn't just felt the difference financially while making more than six figures with Braintrust as her primary source for finding high-quality work. She's also felt the difference personally.

"With other platforms, it definitely feels like you're a number," Lida says. "I feel like Braintrust has the human touch that a lot of these networks don't."
"At Braintrust, it's always felt a lot more personalized. I know exactly who is the point person I can reach out to with questions. It's just a lot nicer feeling like you're part of a team."

That feeling isn't just because, as Braintrust Talent, Lida is able to use her BTRST tokens to have a key say over the future of the network she makes her living on.

It's also because of the clients Braintrust attracts, such as the global yoga platform Glo, who treated her as a peer and core part of fulfilling their mission.

She helped Glo, once a small Santa Monica yoga studio, to build its online marketplace and offer live classes with localized pricing all around the world.

"We are going to be able to scale, which is not just helpful for the business but also makes it affordable for locals to benefit their lives without paying prices that maybe only expats could afford."

Talk about shared values, considering that Braintrust's mission is to spread economic opportunity more equitably around the world.
"Since day one, it's been a great fit. I felt like an extension of their team," Lida says, noting that Glo invited her to their Christmas holiday party and gave her the same home office stipend they give to full-time employees.

Lida's journey to success.
She could have taken many paths.

Lida studied biomedical science. Deferred law school. Taught English abroad.

But after working as a marketer for over seven years, Lida found herself as an "accidental" consultant while living in San Francisco and advising a company in Los Angeles.

That was 2016, meaning Lida got a sneak preview to the remote work many others are now able to experience for themselves.

She enjoyed the ability to take less crowded yoga classes or take walks when others might be stuck in their office.

But one of her unexpected joys was seeing how the people she worked with treated her differently when they were clients instead of bosses.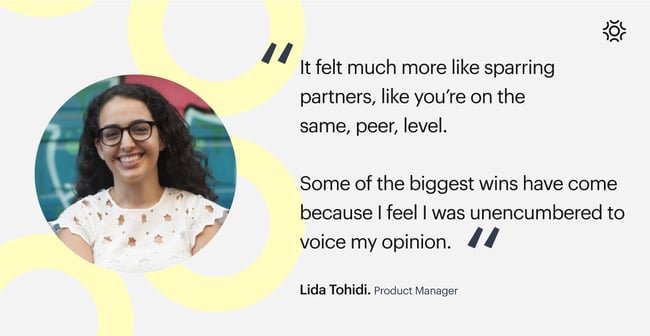 Hers is a good lesson for those making the shift to independent work.

Being a Braintrust Talent means being able to own your value and your work, rather than have it be owned by your employer or boss.

Lida tries to use her access to company leaders, often C-Suite executives, to elevate the voices of those in the workplace, whose good ideas may be under-appreciated.

"For better or worse, companies seem to always take the advice of the external consultant over internal teams," Lida says. "I try to rally the team's ideas, echo, and amplify them, when possible."

Going above and beyond on Braintrust.
Lida has enjoyed working on the network so much that she's now helping build it by working as a community screener.

By recruiting and vetting new Talent, Lida is helping the network grow while earning BTRST.

It's just one of the many ways to engage in the Braintrust community.

"The more you put into Braintrust, into the platform, the more you get out of it," Lida says. "Both figuratively and literally."


Want to get started?