💡 The WYSC (why you should care).
Braintrust is putting in a lot of foundational work this week to enable decentralized growth: Implementing a better, more scalable Community tool (Discord), building a Community Sourcing program (community-led growth), and testing key functionalities of Governance (on and off-chain user voting).

The bottom line? Braintrust is building systems that will turn the ideal of "user-owned and user-controlled" into an actionable reality.
⏳ The TL;DR.
Braintrust is building a Community Sourcing program to empower freelance talent in the network to source and recruit new members
Nike and Teladoc just hired their first freelancers on Braintrust
Governance Beta is kicking off (Power to the users!). Get ready to see voting in action next week
Braintrust is about to migrate thousands of users from Slack over to Discord to empower the network to grow at scale
Product branding updates: Braintrust profiles are getting a new and improved look!

🧠 Braintrust Network Job Opportunities.
Are you a master at hunting for technical talent? Do you love scouring LinkedIn, making new connections, and helping people find their dream jobs? If so, we have the PERFECT role for you! Here's this link to apply.
Unicorns are hard to find. So are UI/UX Managerial Designers. Know someone who might be interested in this role? Here's the link.


👨‍💻 Network Updates.
Braintrust is user-owned and user-controlled. And in the future, it's going to be user-grown. The team is working to build up a Community Sourcing program that will empower Talent in the network to find and bring in more Talent to Braintrust. This will alleviate the need for core team members to do this work, AND will put more control into the hands of Braintrust users.

Growth is good.
💸 Sales Updates.


And special shoutout to a few new clients - Teladoc and Nike - for making their first official hires on Braintrust! It's the beginning of a beautiful working relationship.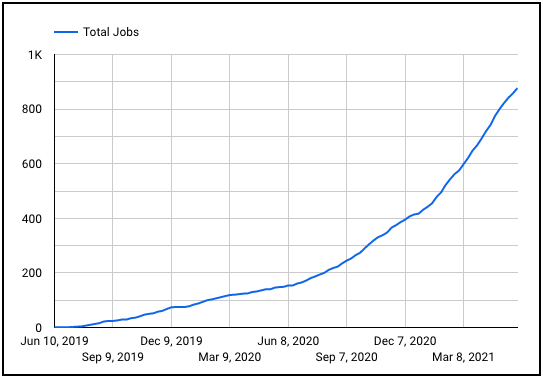 Total jobs on Braintrust.

Here are a few hot jobs on Braintrust right now:

And one more exciting metric to highlight: Sales closed 18 deals (both new and existing customers) in the previous week alone. Three cheers for Sales!
🦄Talent Updates.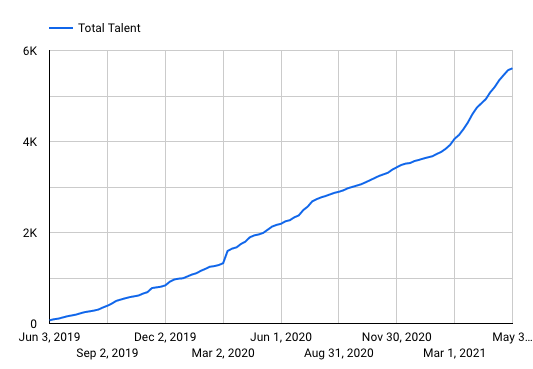 How the Braintrust network has grown.

Other key growth metrics from last week:
46 new approved Talent added
138 proposals submitted
12 Talent hired

Talent spotlight: Here are a just a few of the incredible Braintrust Talent who were hired last week:
Dan Park, Principal Computer Vision Engineer - Tech Lead, working with Stanley Black & Decker
Marius Manea, DevOps Engineer, working with Lexmark International
📝 Marketing Updates.
Governance is in beta.

Or, without the tech and marketing jargon: Braintrust is testing how users on the network can propose, vote on, and implement changes to Braintrust. This is important because Braintrust is user-owned and controlled, and Governance is how users exercise that control.

And to prove that this technical process is so easy even a non-technical-crypto-newbie can do it, the Brand Marketer is participating!

That knowledge will come in handy (phew!), because Marketing's focus this week is on building new website pages for Governance so this process can be accessible to all.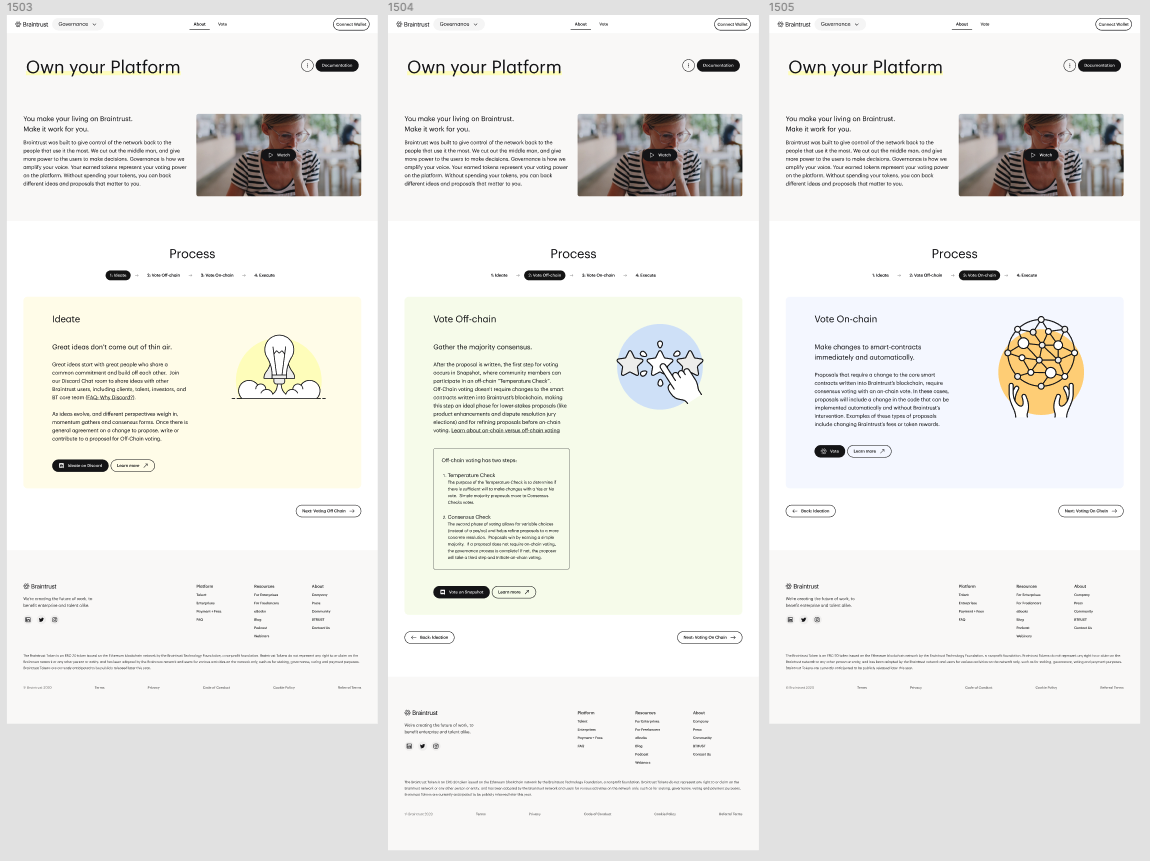 A peek at the work-in-progress Governance page designs.

And some more content… it seems like Adam is everywhere these days!
Plus....
👪 Community Updates.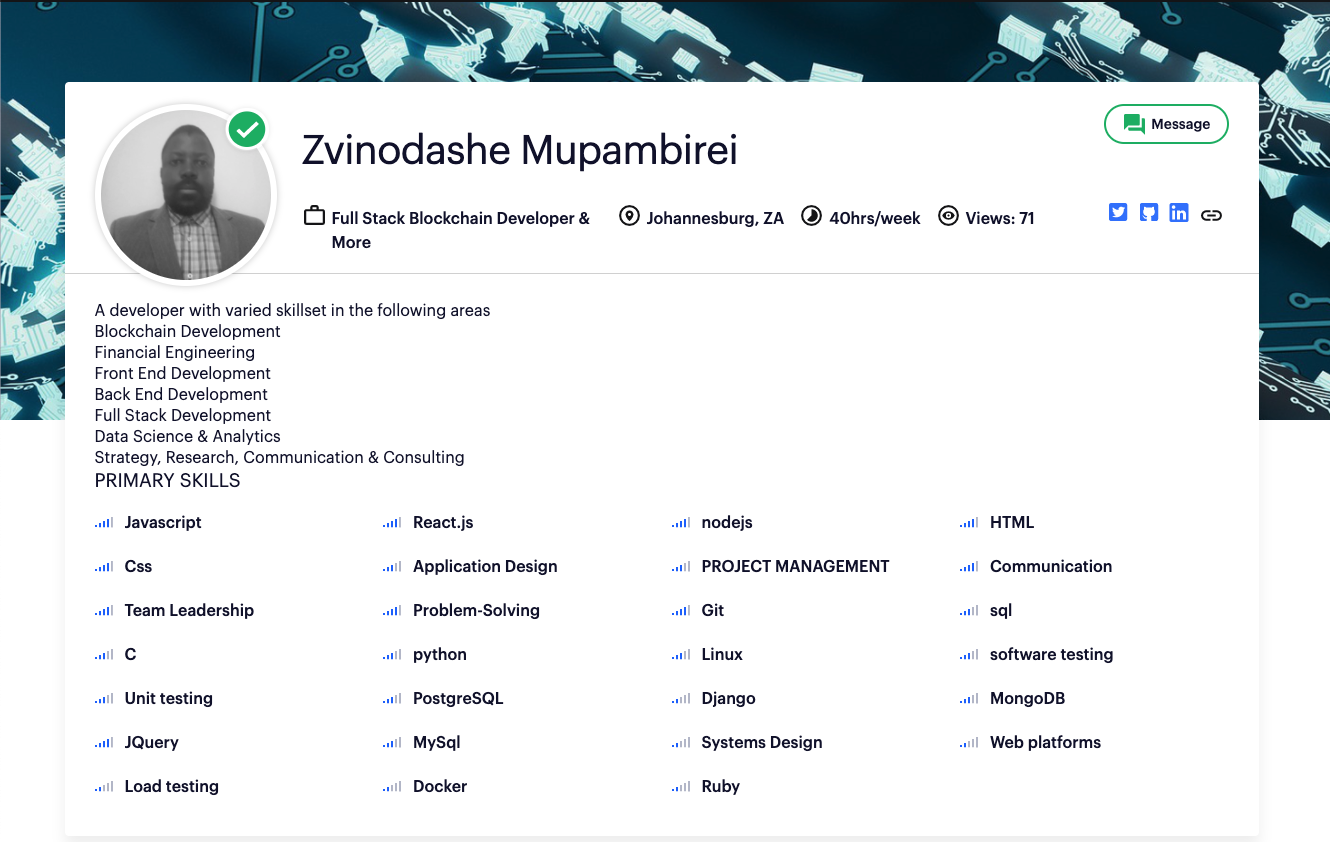 You may remember Braintrust Talent Zed Mupambirei from a few weeks back and his advice on using storytelling to excel in interviews. Well, he's doing great things again! Zed has increased the quality of his Talent referrals (read: rate that Talent he refers to Braintrust pass the necessary screening requirements) from dev forums by 22% in the past month alone!

He is what you'd call a super referrer 🏆 Thank you for helping grow Braintrust, Zed!

This week, Community is focused on:
Building programs to enable Community to source new Talent independently to help the network to grow at scale
Continued improvement on dev forum sign up programs

🏛️ Infrastructure Updates.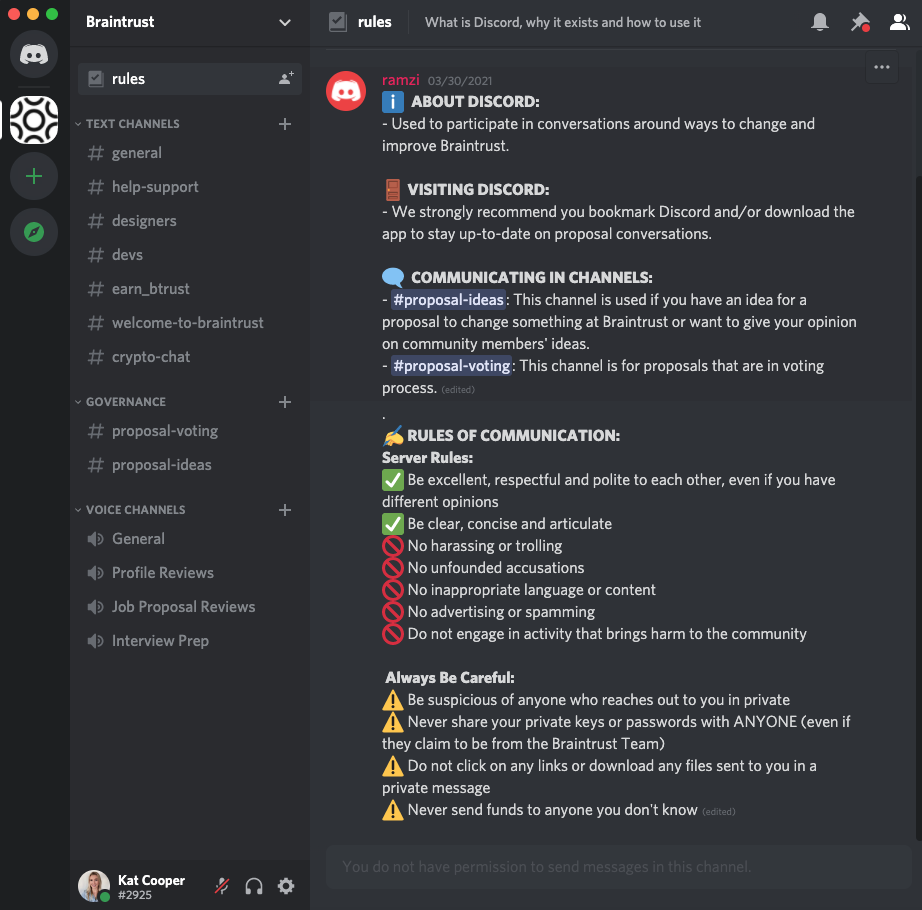 The Braintrust Community Code of Conduct in Discord.

How do you move thousands of users off of one tool and on to another?

That's the challenge Infrastructure is tackling. They're planning the migration of the entire Braintrust Talent Slack Community over to Discord, a tool built for communities. To accomplish this, Infrastructure is launching a 3-month/4-stage campaign that involves emails, product notifications, Community word-of-mouth, incentive campaigns, and more.

Why the move? Well, it's not that Slack lacks much in terms of features. It's that Discord is a space to engage with and scale communities with infinite growth potential. Stay tuned for more - and look for an invite in the coming weeks! find Braintrust on Discord!

And in their copious spare time, Infrastructure is also working on:
Running the Governance Beta with on-chain voting on the Ropsten test network.
Implementing Wagtail to kickoff building out the new Braintrust Knowledge Base
💻 Product Updates.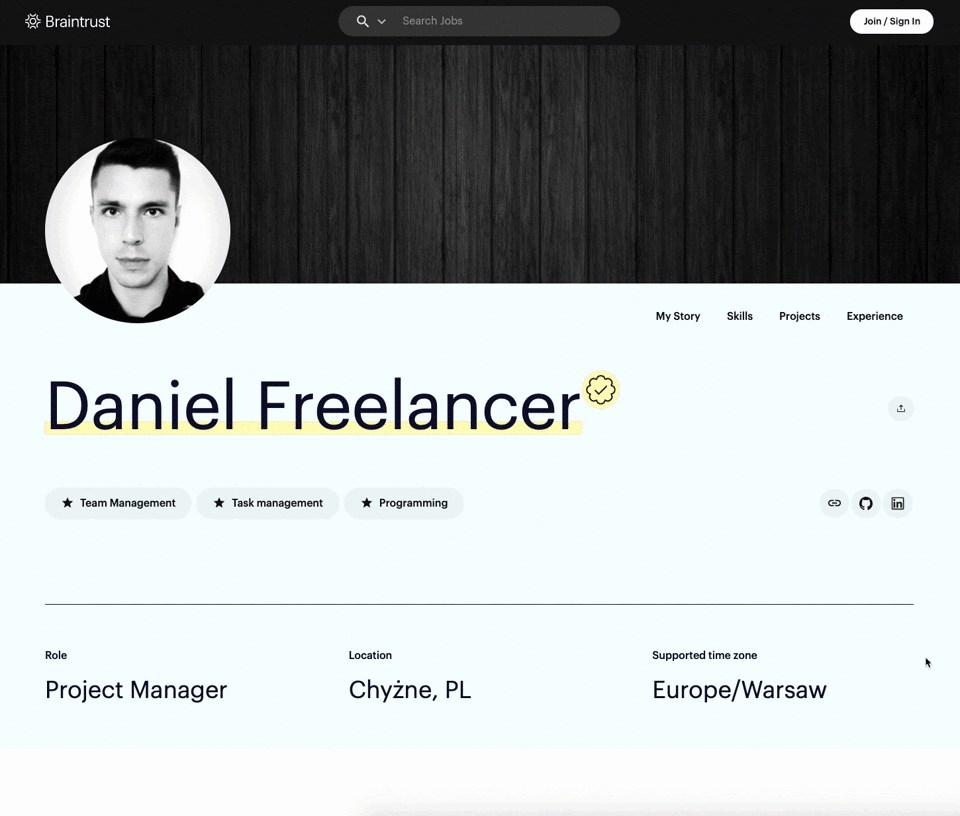 Braintrust Talent Profiles are getting a new look! Product has the (enormous) task of bringing the product up to the new Braintrust brand standards, and this is a huge milestone that is in development. Get excited to start sharing your freelance experience and technical skills in a whole new, beautiful way!

Aside from that, Product is working on:
Improving Talent Operations and Infrastructure
Scoping new roles to hire for Product, plus interviewing for UI/UX Design Manager (it's not too late to apply! Find the link here)
👤 HR + Culture Updates.
HR + Culture is still heads down working to hire new Technical Sourcers (here's the link to apply!), with 3 hired already and at least 4 more to go.

Other focus this week:
Preparing onboarding for a few new team members starting the next 2 weeks
Recruiting for a few other roles including SDR and Crypto Community Lead
Kicking off Small Group Happy Hours - look at all these happy faces!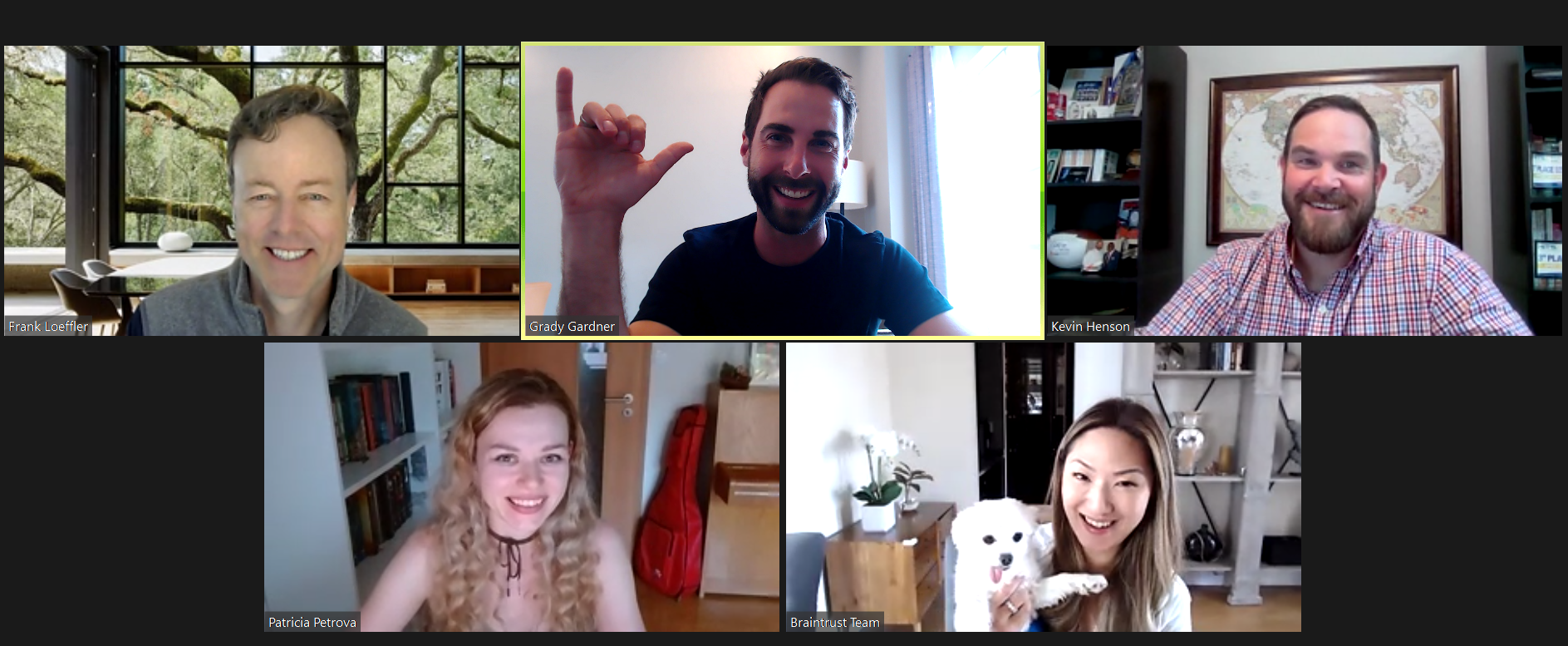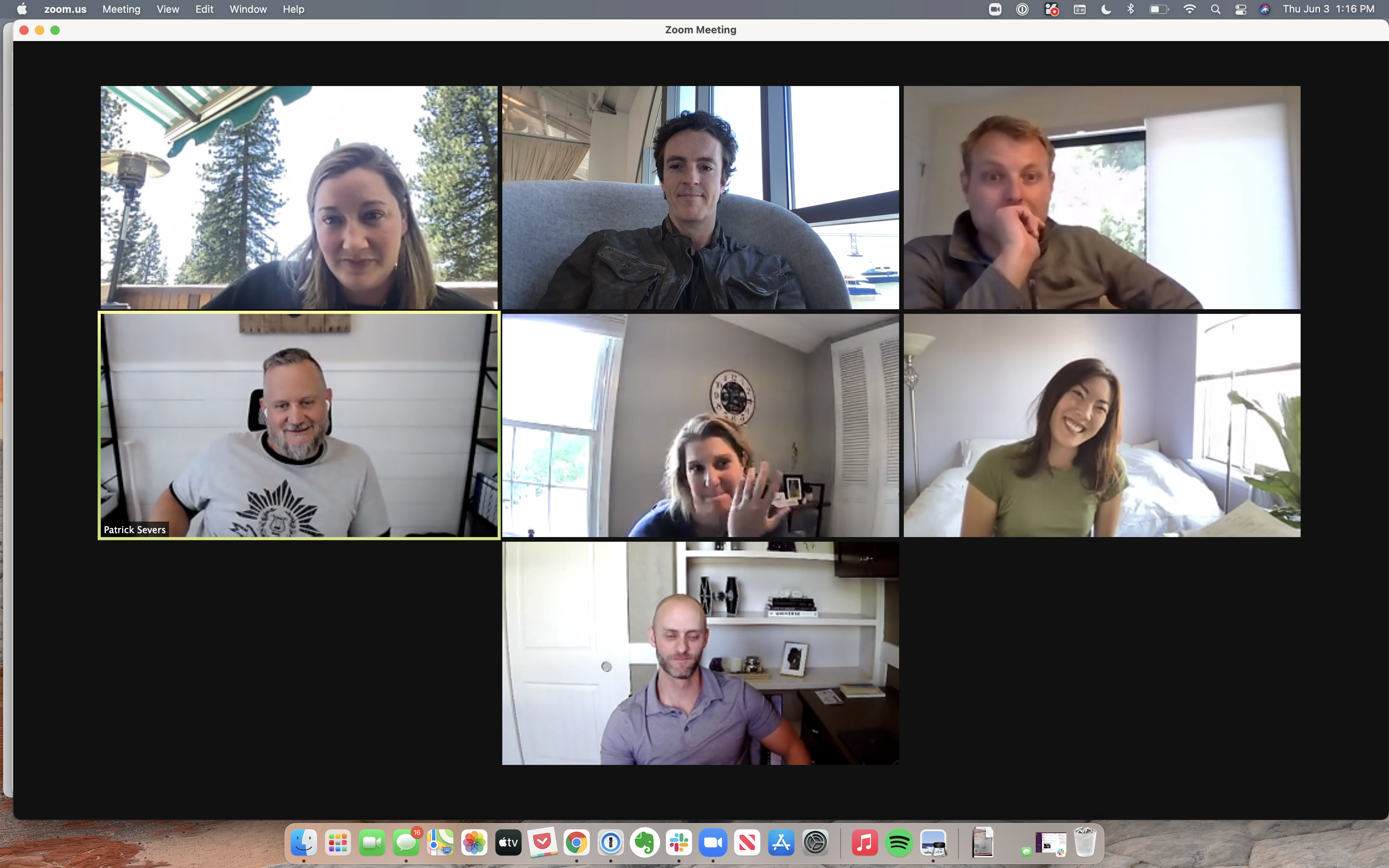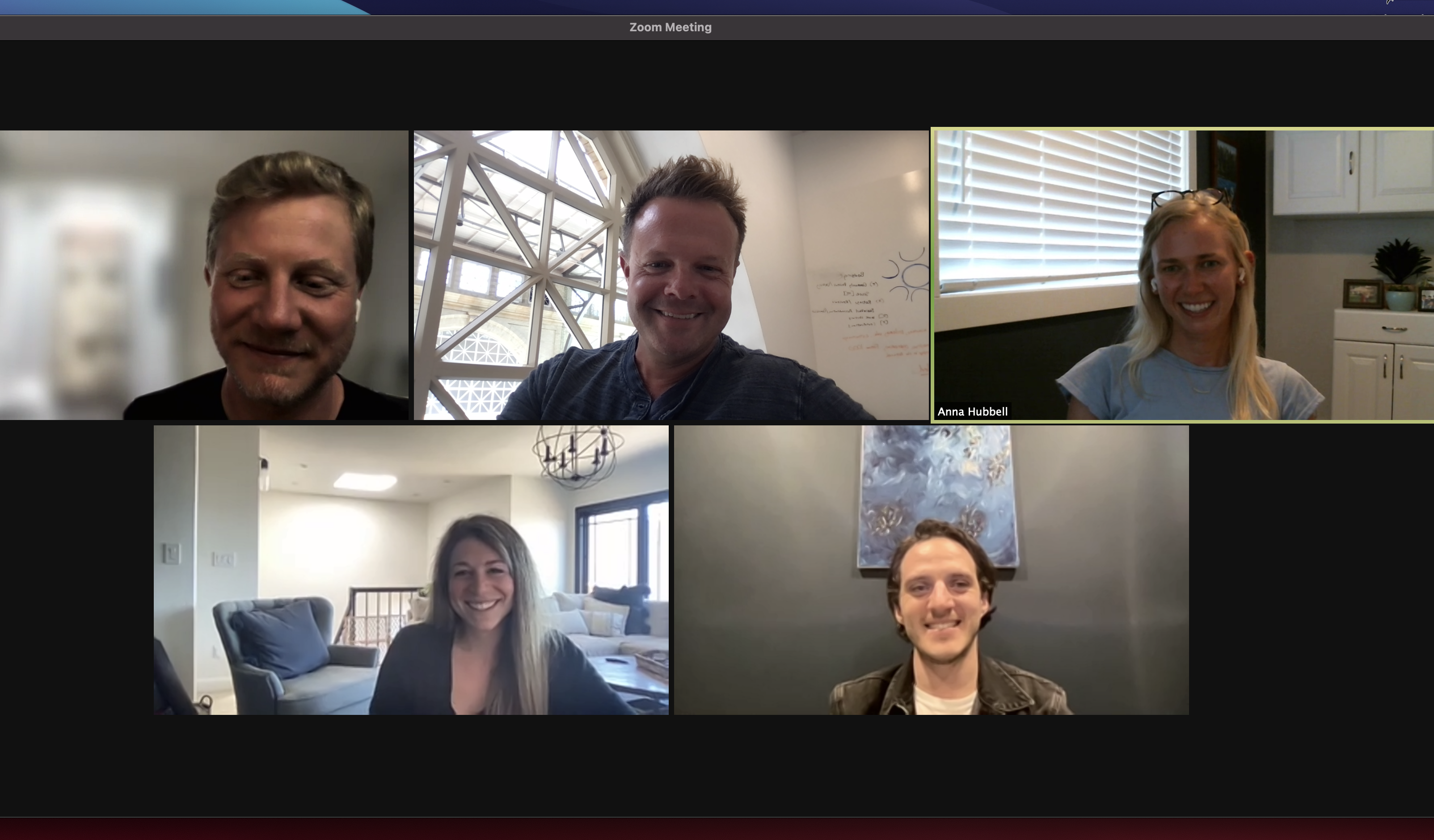 🚩 Weekly challenges and red flags.
There are a lot of important projects happening right now that will determine how easy it is for Braintrust to scale naturally and self-govern smoothly. The team is staying hyper-focused on the big picture here and working hard to plan for a bigger, better, decentralized future.