⏳ The TL;DR.
Everybody wants a piece of BTRST… but first, they need the basics. Find them in Braintrust Token Economics and the Braintrust Whitepaper.
Cisco, WeWork, Fabric, Twitter, Honda, Nestle, Sifchain, Stanley Black & Decker and more are hiring on Braintrust!
Braintrust Co-Founders Adam Jackson and Gabe Luna-Ostaseski conducted a Twitter AMA about the BTRST launch with several investors. Get the important details.
Discord and Telegram are overflowing with new community members! Connect, learn ways to earn BTRST, and stay up to date with all things Braintrust by joining the conversations there: Discord and Telegram.
Want to be a part of this movement… full time? Braintrust is hiring for Social Media Manager, Senior Product Manager, Talent Operations & Matching, Senior Product Manager, Talent Experience, and Crypto Community Lead!
💸 Client Updates.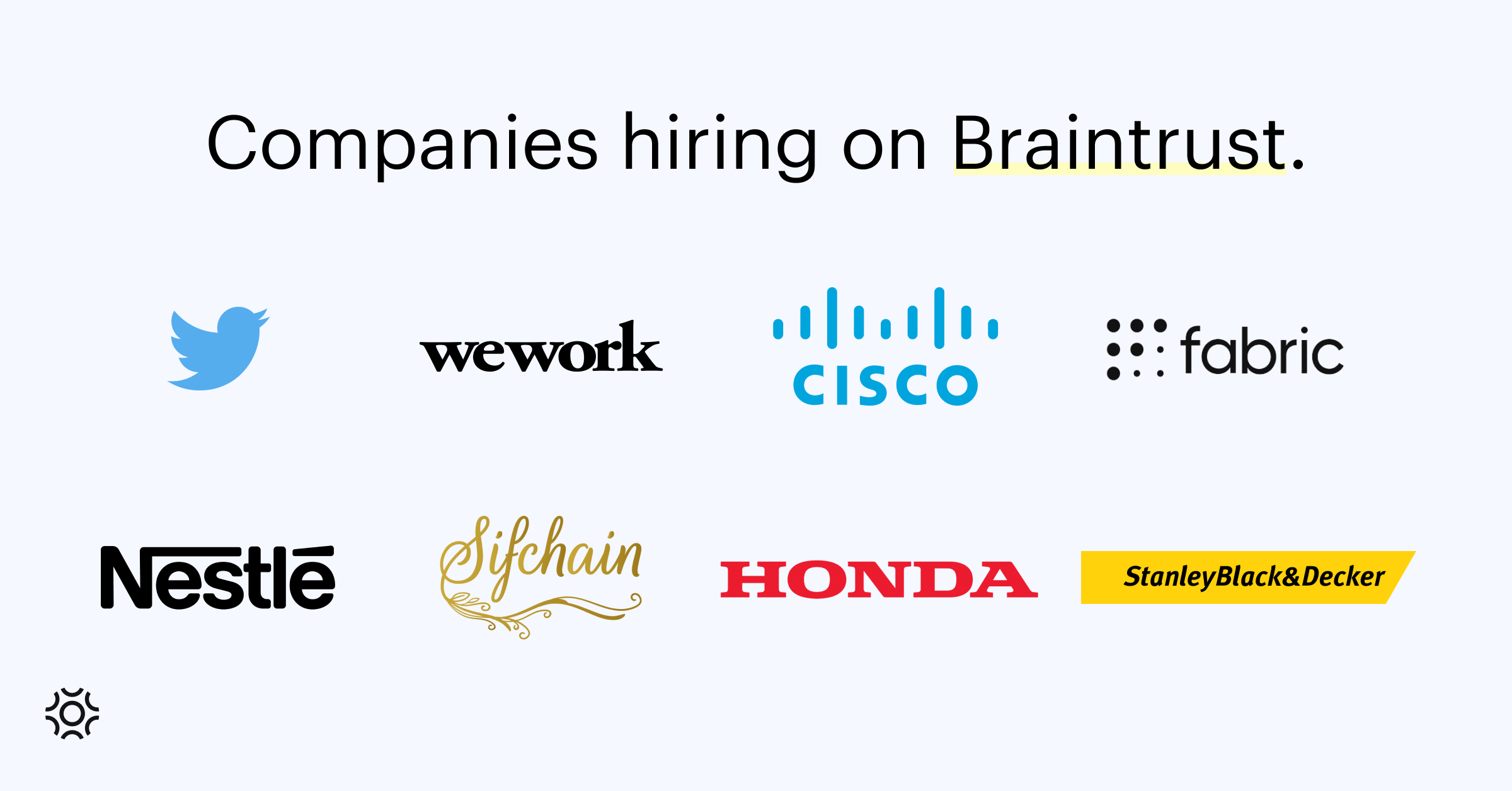 A few clients who are hiring now on Braintrust!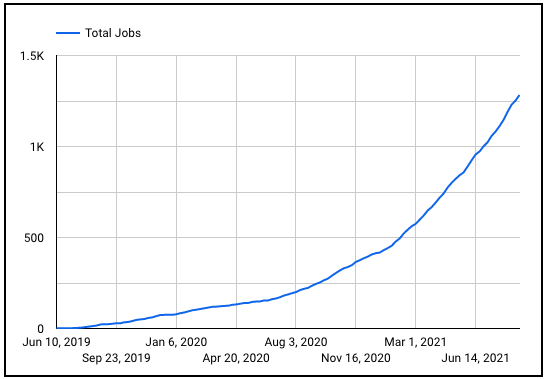 Total jobs on Braintrust over time.


Hiring stops for NO ONE on Braintrust. In the wake of the BTRST launch, even more companies are looking to hire great talent on Braintrust.

Designers: Ceridian, Cisco, Honda, MyFitnessPal, Etsy, Medable, Nestle Purina, Courier, Pacific Western Bank, Compass, Logitech, Playground, Exer Labs - see them here.

DevOps/Admin: SupportLogic, Stanley Black & Decker, Fulcrum Workforce Solutions, Mesmer, BRD, Compass - Check out the roles.

Engineers: WeWork, Blockparty, American Eagle Outfitters, BRD, Goldman Sachs, Lab Zero, Nortal, Oak Security, Pendo.io, Porsche, Twitter, wayfair, Ceridian, Diligent Robotics - See all the opportunities here.

Product and Project Managers: Citi, Logitech, Nortal, Medable, XBTO, Fulcrum Workforce Solutions, Aledade, LendKey Technologies, Twitter, Lab Zero - check out the job board.

Marketing and Writer/Content Creators: Fabric, Medable, Decentology, Fabric, Freedom Financial Network, Solana Labs, Rapyuta Robotics - check out the roles here.

And many, many more on the job board!

🦄 Network Growth.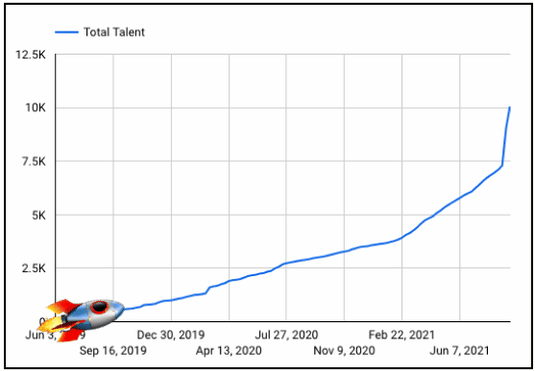 How the Braintrust network has grown. Now that's a steep curve.

Like Emre said last week, with NASA as a client, you can really tell that Braintrust is going places. And now that BTRST is on the map/mainnet, these numbers are really starting to skyrocket…. To the moon!
Nearly 3,000 new talent sign ups have happened just since the BTRST launch
9,489 total talent have signed up for Braintrust
1,310 total jobs

Looking for some inspiration on how you can improve your Braintrust profile and get hired? Check out these Talent who recently landed jobs and see how they described themselves and their experience to attract clients:

📝 Hot Off the Presses.
Last week, we shared all the juicy details from the Braintrust whitepaper. This week, we're getting technical - real quick! Introducing BTRST Token Economics, answering all your most pressing questions about BTRST. It includes:
A brief token overview
The use cases for BTRST - including governance, bid staking, and career benefits
Token details such as max supply
Token distribution, including all segments who have access to it and in what percentages of total supply
Backers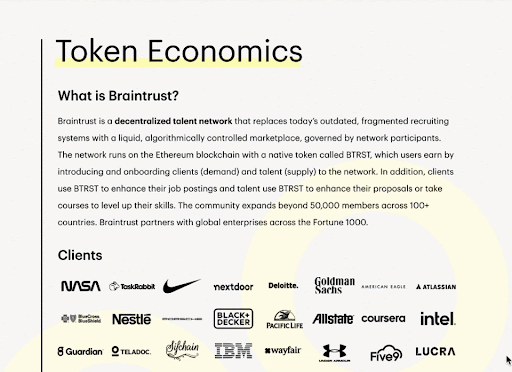 Aside from this important piece, here are a few other notable pieces of content you may have missed:
👪 Community Spotlight.
It's impossible to quantify the value of Community. But fortunately, you can quantify its growth.


And since the BTRST token launch, the Braintrust community has seen some amazing growth:
The number of users on Discord has grown 250% (get in on the action and join!)
The number of users on Telegram has surpassed 2,500 (check it out there, too)
Over 8.1k messages have been sent on that Telegram channel in just one week (seriously, there's stuff there for everyone. Check it out.)
5 different international Telegram groups for Braintrust have been started by the community (and counting!)

Here's a peek at the action, and some of the questions being answered there:
And a huge shoutout to Braintrust Community Leads for helping make all the new community members feel welcome, for fielding questions, and helping share the Braintrust story! A few names that deserve recognition:
Srikanth
Crystal
🏛️ Network Infrastructure.
The Braintrust public dashboard development is nearing completion! This is the dashboard to end all dashboards. The radically transparent dashboard that redefines radical transparency. The best place for you to go and see exactly how much Braintrust is growing! The dashboard will include metrics like total network revenue, total talent, total jobs, average job compensation, average hourly rates for different role types, and so much more. NOTHING will be hidden. Here's a peek at the designs - note the numbers are dummy numbers for the time being: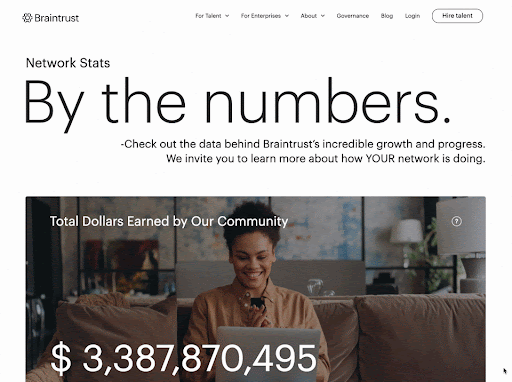 Other Infrastructure projects underway:
A new Braintrust Academy course all about token withdrawal. This course is so important it's a prerequisite for withdrawing tokens. We'll be announcing its availability in Discord first, so make sure you are there!
MORE additions to the Help Center!

💻 Product Improvements.
You want to earn BTRST? But you don't want to get hired as a freelancer? Or hire a freelancer?

That's totally fine. Just sign up for a Connector account. Thanks to this recent update for the product in preparation for the BTRST launch last week, now anyone can sign up for Braintrust and earn BTRST - all without having to think about the jobs portal. Connectors can refer new talent and new clients and earn BTRST for helping grow the network. Because Braintrust really has a place for everybody!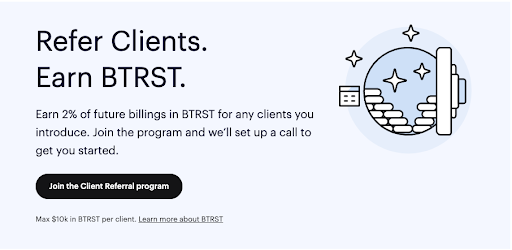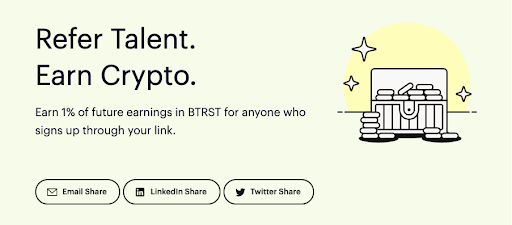 Other product updates include:
Development for token withdrawal functions!
Bug fixes for the Braintrust wallet
More ways to earn BTRST aside from referrals - stay tuned for details on this!
👤Living Braintrust's Values.
Two of Braintrust's values are to be community-driven and to act like an owner. Over this past week, these values have been on display for the world to see as the community continues to run itself and create a welcoming space for learning for everyone involved.

Let's give a shoutout to Braintrust talent Shoaib, who in anticipation of the huge influx of users and prevention of bad actors, created a security bot. Thank you, Shoaib!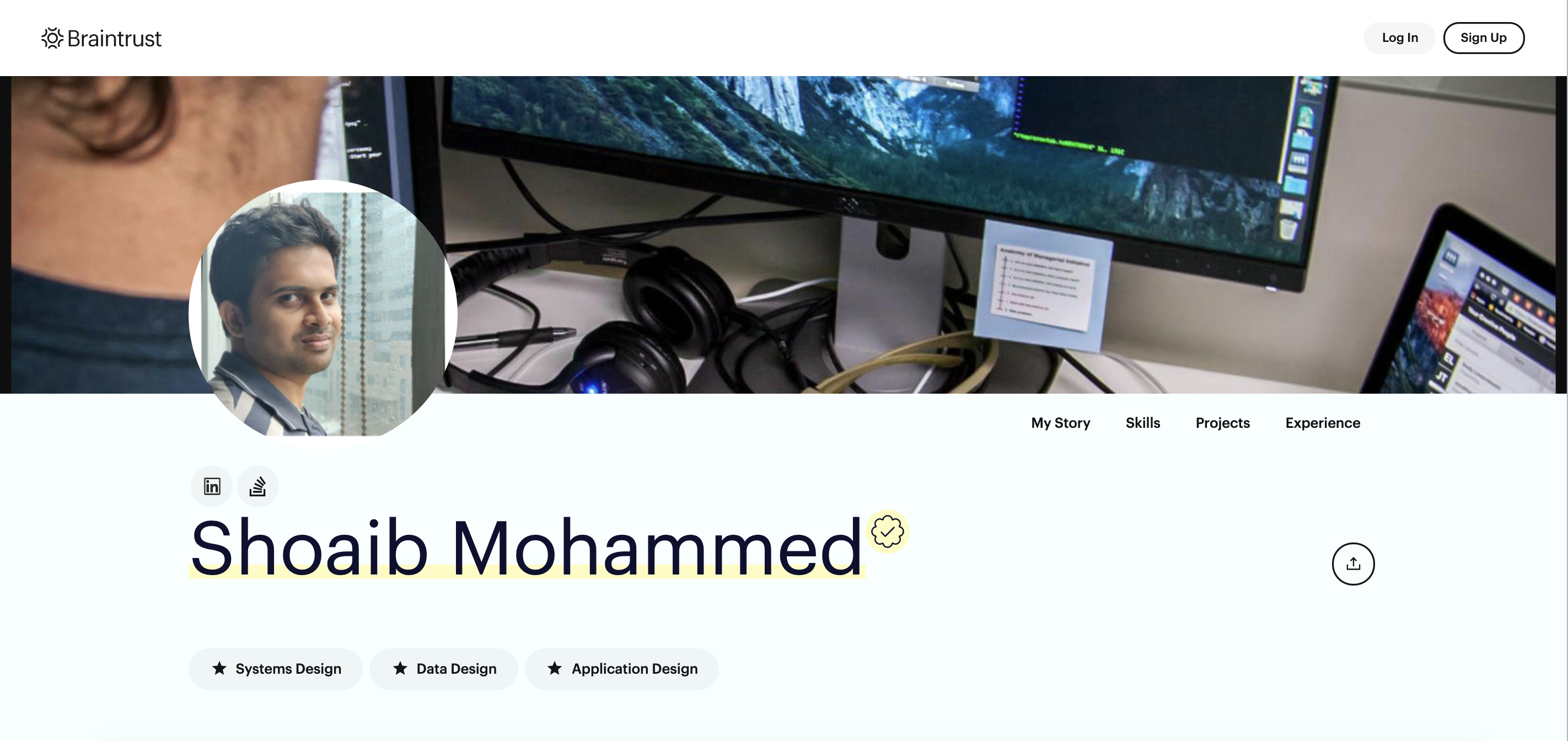 🚩 Weekly challenges and red flags.
With so many newcomers to the Braintrust community, it's important to provide as much information as possible to help them get oriented. And when not everyone is a crypto enthusiast, providing information about the BTRST launch in an accessible way is paramount. This will continue to be a point of focus for a long while - possibly forever.