The Braintrust All-Hands Webinar marked an engaging and enlightening start of the month, where a global community of professionals converged to discuss the transformative future of work. Elena Luneva, CPO of Braintrust, hosted the event; presenters included Nasser Khan, Director of Marketplace, Maddie Neveaux, Director of Professional Network, Grady Gardner, VP of Sales, and Braintrust CEO Adam Jackson.
The session opened with a warm welcome and a remarkable display of the event's global footprint. Attendees from diverse corners of the world, including Argentina, South Africa, and Canada, showcased Braintrust's global reach.
Adam Jackson took the virtual stage to share his journey and insights. He introduced Braintrust's mission, underscoring its unique model that eliminates intermediary fees, making it an equitable platform for both talent and clients. Over 1600 RSVPs for the event reflected the growing interest in Braintrust's approach to work and collaboration.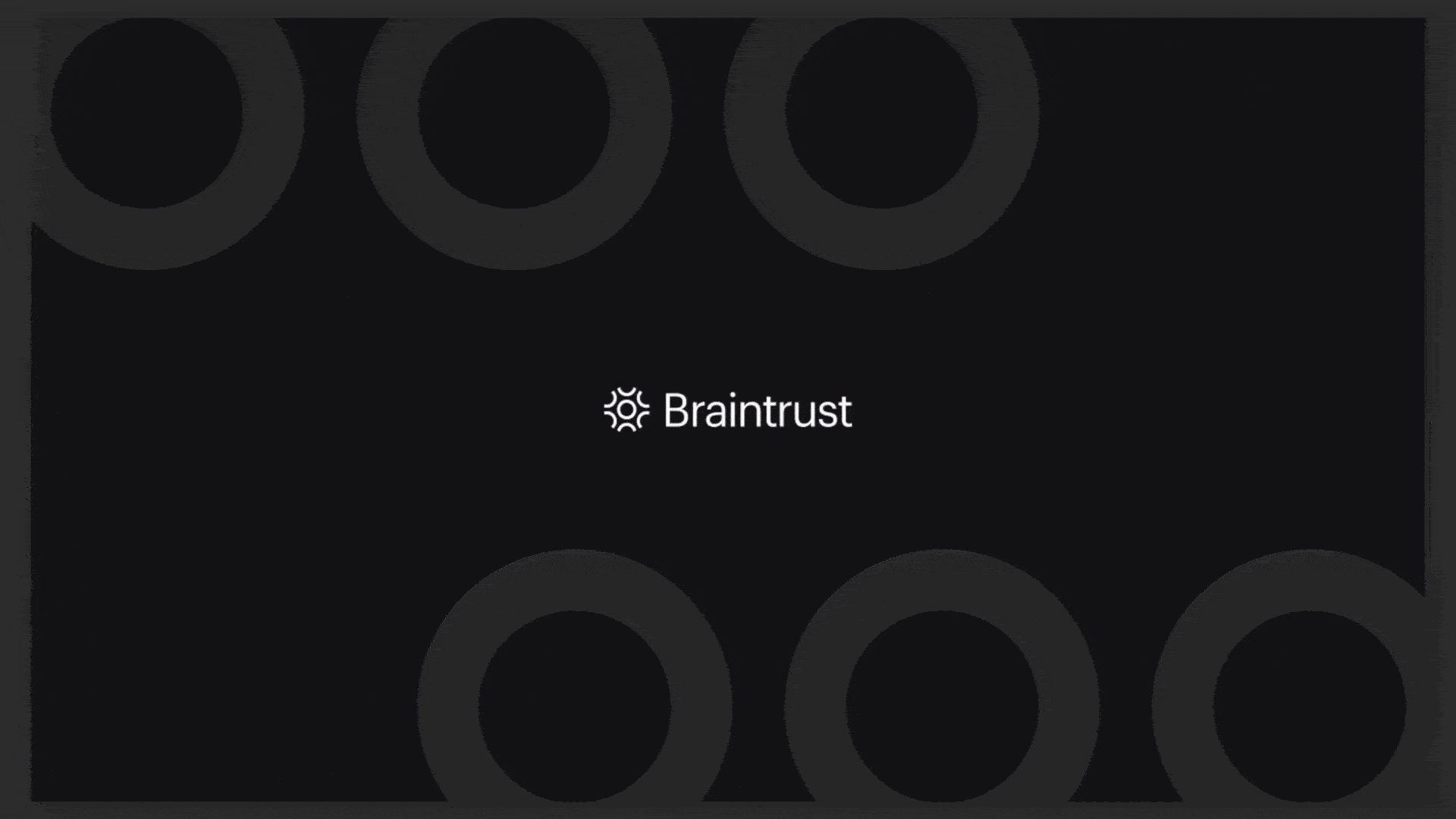 Navigating Economic Cycles
Adam delved into the macroeconomic environment, addressing the impact of hiring freezes and market fluctuations. While acknowledging the challenges posed by economic cycles, he reassured that despite a challenging macro environment, Braintrust has persevered, expanding its talent community to over 413,000 members and achieving $172 million in cumulative GSV. While the job market faced hurdles due to economic fluctuations, Adam remained optimistic about the platform's trajectory, Braintrust's network resilience, and future growth potential. The platform's continued expansion and engagement signal its adaptability in an ever-changing landscape.
Crypto and the Blockchain Space
A glimpse into the crypto realm revealed both challenges and opportunities. Adam discussed the ongoing progress of Coinbase's legal battle and favorable court rulings indicating that digital tokens might not inherently qualify as securities. Despite the fluctuations, the potential of the crypto industry remains undeniable. To learn more about Braintrust's digital token, click here.
AI and Its Rising Prominence
Amid the buzz around Artificial Intelligence (AI), Grady spotlighted Braintrust's embrace of this technology. Approximately 20% of roles on the platform are AI-related, reflecting a growing demand for AI-focused skills. Grady encouraged professionals to explore AI's potential, emphasizing on types of projects and skills that are highly sought by the Braintrust clients:
● Digital assistant/chatbot / conversational AI
● Process automation/optimization
● Personalization and Customer Experience
● Risk management
● Creative projects
● Underlying tech - Data modeling/ML/NLP/LLM/Vision/etc
● Underlying data integration providing free resources for learning and development.
Transformation through Self-Serve
Grady then showcased the game-changing introduction of a self-serve client experience. Braintrust is focusing on making it easier for clients to post jobs on the platform, further streamlining the onboarding process. The platform's self-serve feature allows clients to create and post job listings faster and with more ease, helping them find the right talent quickly. This innovation, introduced just a week before, saw a staggering 600% WoW increase in client signups.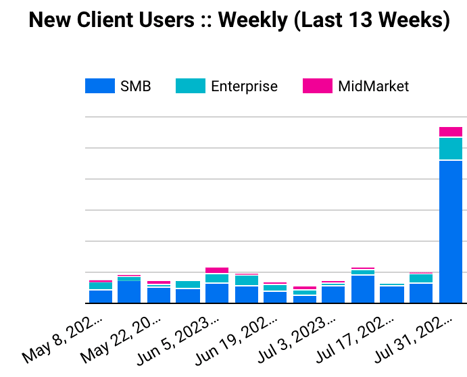 Earning Opportunities: Referrals and Jobs
Braintrust released an enhanced referral system, providing the community with more effective tools to refer talent and clients and earn rewards. This complements the primary earning channels of finding a job and referring talent to the platform, providing talent with multiple avenues to generate income. Find your referral link here, and refer clients today!
The Connector Program Contest
With the new referral program, we launched a competition to reward those who refer clients to Braintrust. With the promise of significant token rewards, the Connector Program Contest aligns the community's engagement with the platform's growth, reinforcing the symbiotic relationship between talent and Braintrust. Use your personalized referral link to refer the most clients by September 30th and get a chance to receive an additional $5000 in BTRST.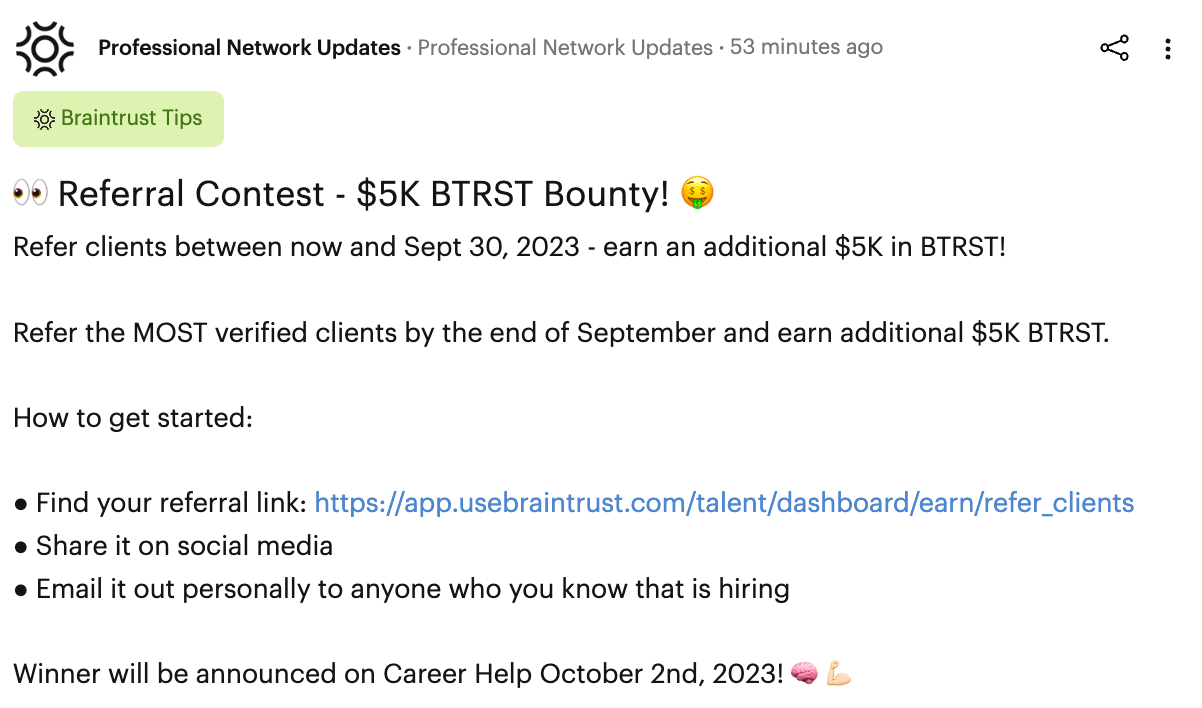 Matching: Enhancing Accuracy and Speed
Nasser discussed an improved talent-to-job matching process. Braintrust is working on an AI-based match score model to offer more precise job recommendations to both talent and clients. This model will enable talent to better identify roles aligning with their skills when clients receive lists of potential candidates that fit their job descriptions, streamlining the hiring process.
Professional Network: Learning and Growth
Maddie delved into the Professional Network, a companion to the Braintrust marketplace. This network offers talent opportunities to learn, grow, and connect with other professionals. Key features include a feed where talent can post questions, receive replies, and engage in in-depth conversations as well as messaging chat that facilitates meaningful and private interactions between talents.

Maddie shared Braintrust's roadmap for the Professional Network. The team is focused on three main themes:
Relevance

: Braintrust plans to introduce a personalized feed that ranks content based on talent's interests and experience. Separate spaces will allow in-depth conversations on specific topics, providing more focused engagement.

Earning:

Braintrust will introduce peer-to-peer payments for career help advice and support, and a reward system tied to talent milestones, fostering greater financial opportunities for talents around the globe.

Unlocking Opportunities

: The platform aims to integrate the screening scorecard into talent profiles, enhancing the match-making process. Badges showcasing contributions will help talent highlight their skills that might not be apparent on their resumes.
Fireside Chats and Events
The Braintrust community can look forward to a series of fireside chats with industry leaders. These discussions cover a range of topics, from building careers in emerging fields to mastering technical interviews and in-demand skills. The conversations provide valuable insights and advice to help talents excel in their professions. RSVP for the next event here.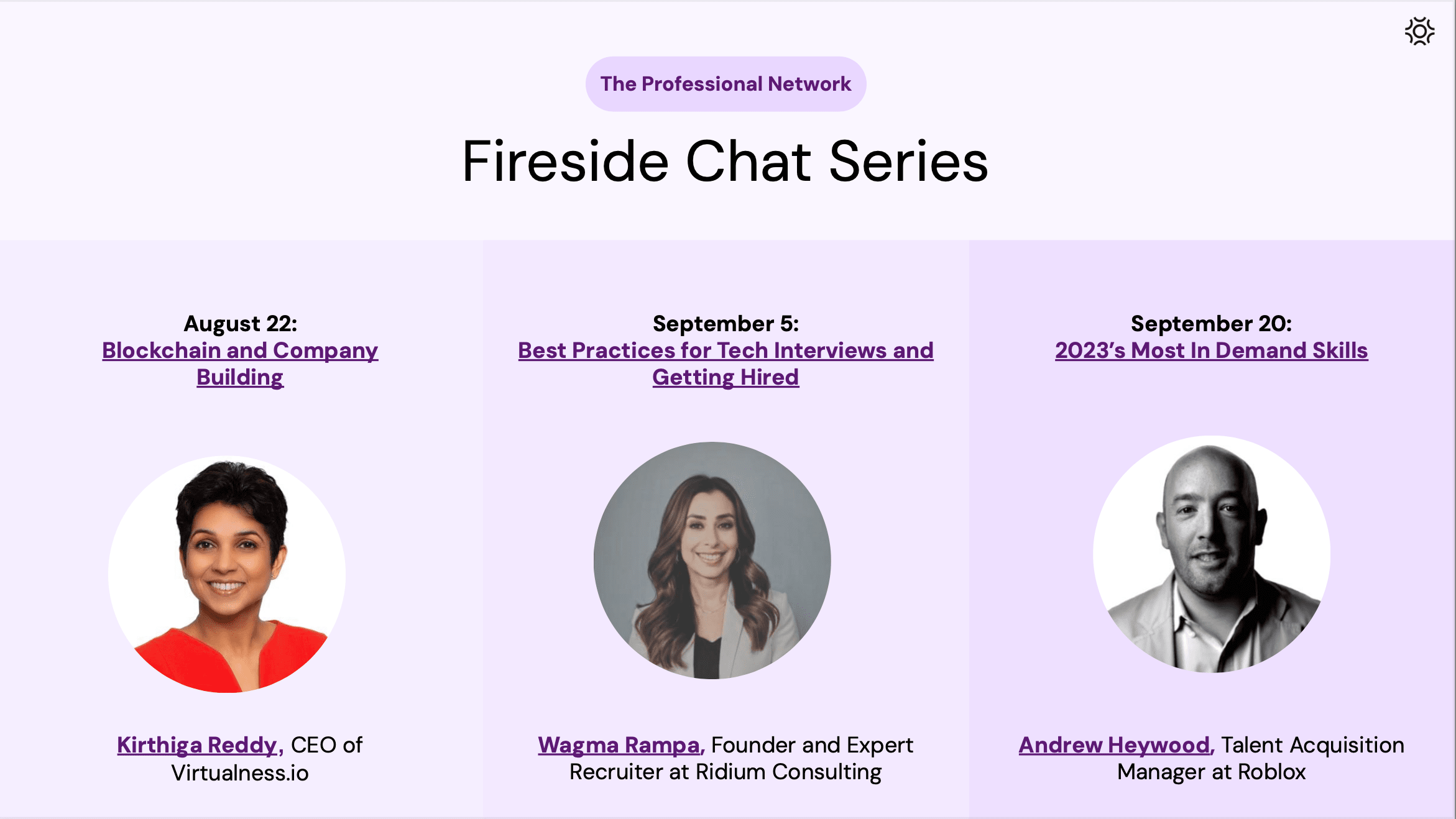 Conclusion
Braintrust All-Hands webinar focused on the platform's ongoing efforts to improve the talent experience, streamline client interactions, and create a robust professional network. By prioritizing accurate matching, simplifying client onboarding, enhancing the referral process, and offering a dynamic professional network, Braintrust continues to empower its talent community to thrive and succeed in the evolving job market.
It was evident that the event had set the stage for a remarkable exploration of the future of work. The synergy of insights from the event's speakers laid the foundation for what's to come next. In anticipation of the next Talent All-Hands, check Career Help to connect with minds alike; for questions from this event, check #AllHands. And, foremost, for exciting job opportunities, please visit our job board.