Learn best practices and analyze trends about how customers engage with your business and brand online, then turn these insights into well-informed, actionable decisions.

In this session we explore:
-Identifying business goals and how you plan to use your online presence to achieve them
-Incorporating data into your marketing plan
-Selecting tools to help you find the answers you need
Meet Our Speaker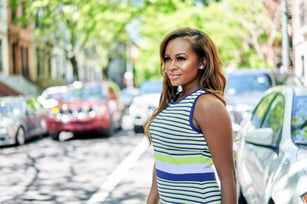 Sandra Garcia
Marketing and Branding Strategist, Diversity, Equity, and Inclusion Consultant
Sandra's corporate experience includes organizations such as Clear Channel Outdoor, Time Warner Cable Media, PEOPLE.com and CNNMoney.com developing marketing strategies and compelling sales programs.

Sandra has strategized for brands such as Toyota, L'Oreal, Estee Lauder, Apple, Verizon Wireless, Sephora, Pepsi, and American Express.