When a client comes rushing to get their website up and running, they often forget about something crucial: what is their user want and need. You probably have gone along with it in the past, but it's time to start thinking and putting the users want and need first before aligning it with the client's business goal. In this session, we'll talk about what is the discovery and UX strategy process typically looks to help you create a no brainer UX with delights before you start getting creative on your next web design project.
Meet Our Speaker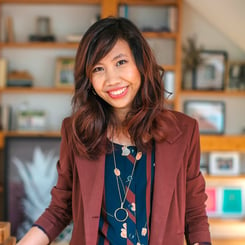 Ari Krzyzek, Co-Founder & Chief Creative Officer, Chykalophia

Ari Krzyzek helps women-led tech and tech-enabled companies establish strong brand pillars, implement powerful branding strategies, provide distinctive designs for maximum impact, as well as providing the best online experiences for their business to thrive. Additionally, she founded and hosts Creative Women's Co., serving as a design consultant, mentor and professional peer in support of fellow female entrepreneurs through 1871 Chicago and Interaction Design Foundation.