On-demand webinar
Scaling Your Remote Team.
—Learn how to optimize recruiting, onboarding, team culture and alignment when building virtual teams.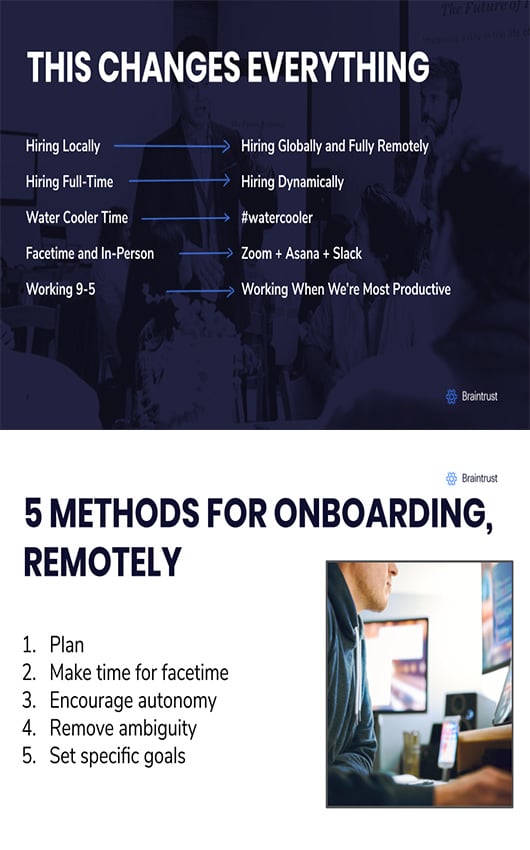 About this webinar
As organizations rapidly make the transition from in-office to #WFH, it's important to understand the differences and nuances associated with virtual hiring and recruiting strategies, communication tactics, and team culture. In this webinar, we explore specific tactics, philosophies, and recommendations to help businesses successfully establish and scale remote teams.
Meet Our Speakers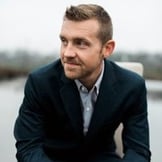 Darren Murph, Head of Remote, GitLab
As GitLab's Head of Remote, Darren works at the intersection of culture, process, hiring, employer branding, marketing, and communication overall. He's spent his career leading remote teams and charting remote transformations. He holds a Guinness World Record in publishing, and authored GitLab's Remote Playbook and "Living the Remote Dream."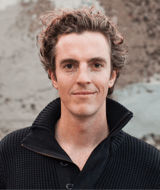 Gabriel Luna-Ostaseski, Co-Founder and CRO, Braintrust
Gabriel Luna-Ostaseski is the Co-Founder and Chief Revenue Officer of Braintrust, the first user-controlled talent network that provides enterprises with the highly skilled technical and design talent they need. Prior to founding Braintrust, Gabe co-founded the home improvement marketplace Modernize.com. Recently he has consulted, advised, and invested in 30+ Silicon Valley startups.