Many design processes are predicated on in-person collaboration; organizations and teams have built structures and cultures around innovating together.
The abrupt and rapid shift to remote work as a result of COVID-19 has forced many leaders to adapt these methods and find ways to innovate virtually. This session looks across this new landscape of creative work to examine the future of teamwork, leadership, and the role of design in this new, remote world.
Meet Our Speakers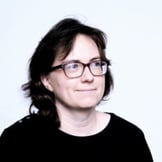 Susan O'Malley, Senior Director, IDEO CoLab
Susan O'Malley is a director at IDEO's CoLab in San Francisco. Susan serves as head of talent for the organization, and runs a collaborative exploration of the future of work (Dynamic Workforce). Prior to joining CoLab, Susan was as the Head of Strategy at IDEO's office of the CEO. In this role, she served as Chief of Staff to Tim Brown and IDEO's senior leadership team stewarding change and growth initiatives across the firm. A business and organizational designer by training, she is interested in exploring how established enterprises can embrace new ways of working.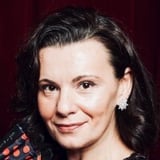 Tatyana Mamut, Head of Product (CPO), Nextdoor
Tatyana brings an impressive track record of running and scaling product, design, and engineering teams at Amazon and Salesforce, and previously co-led the global Organization Design team at IDEO. She's also built consumer engagement platforms for the Consumer Financial Protection Bureau and worked with nonprofits like The Community Builders to plan smart and healthy mixed-income communities. In addition to Product Management, Tatyana leads Design and Insights teams.