EBOOK
How to Innovate From Anywhere.
—6 ways enterprises can thrive in a work-from-home world.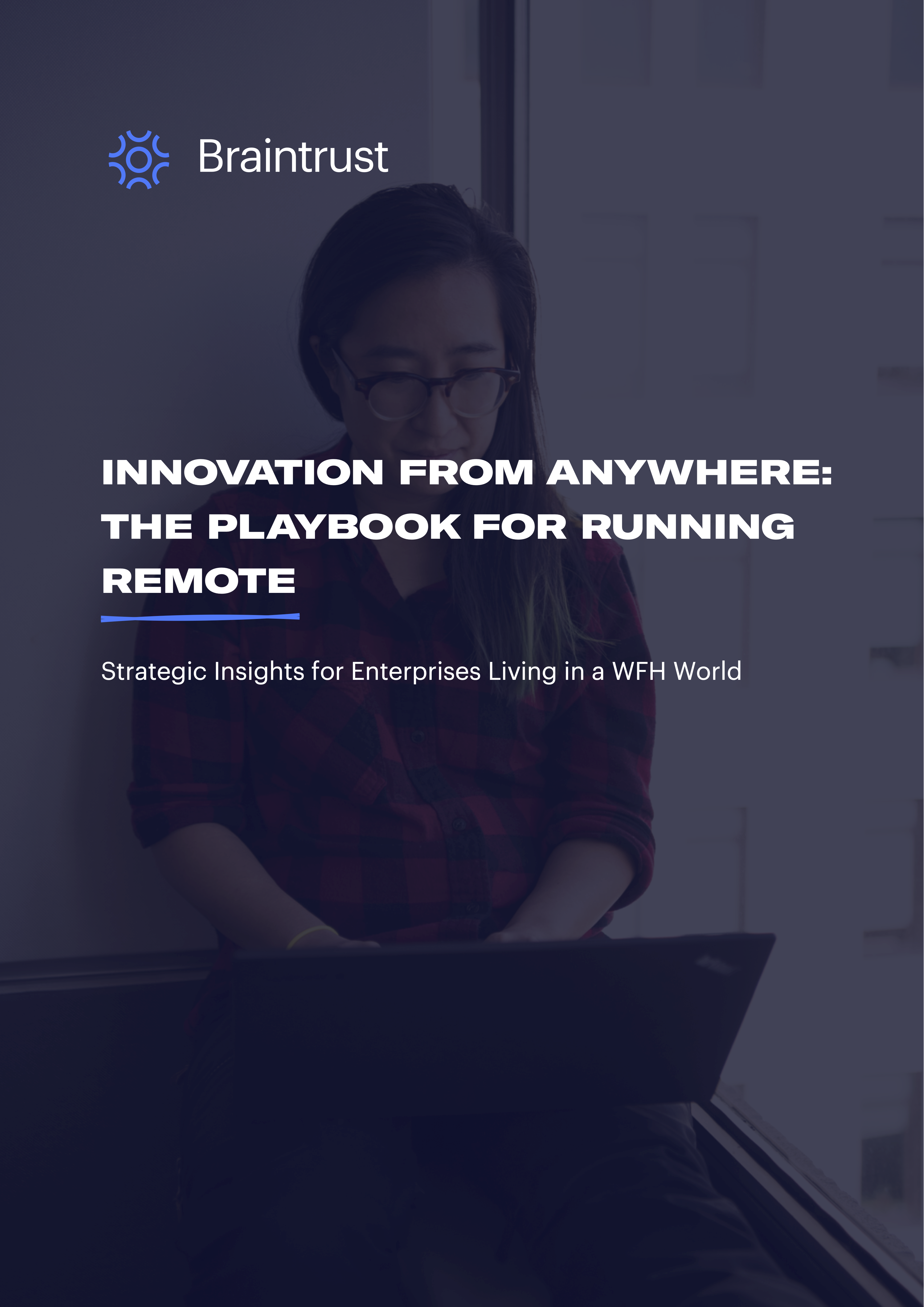 About This eBook:
Based on real-world experiences, insights, and recommendations from the innovators at Nike, Deloitte, Nestle, and other leading enterprises, this playbook is a strategic and actionable guide to thriving in a work-from-home world and will quickly become an essential part of any enterprise's toolkit.
Download this free eBook and learn how to effectively develop, strengthen, and lead your company into the future of remote work.
Chapter 1
Change Your Mindset
Chapter 2
Identify and Use the Right Tools
Chapter 3
Build a World-Class Team
Chapter 4
Upgrade and Enhance Your Communication
Chapter 5
Understand the Importance of Company Culture
Chapter 6
Add Platforms to Your Playbook