CHECKLIST
The Freelancer's Project Fit Checklist.
—Everything you need to know if your next job is the right fit.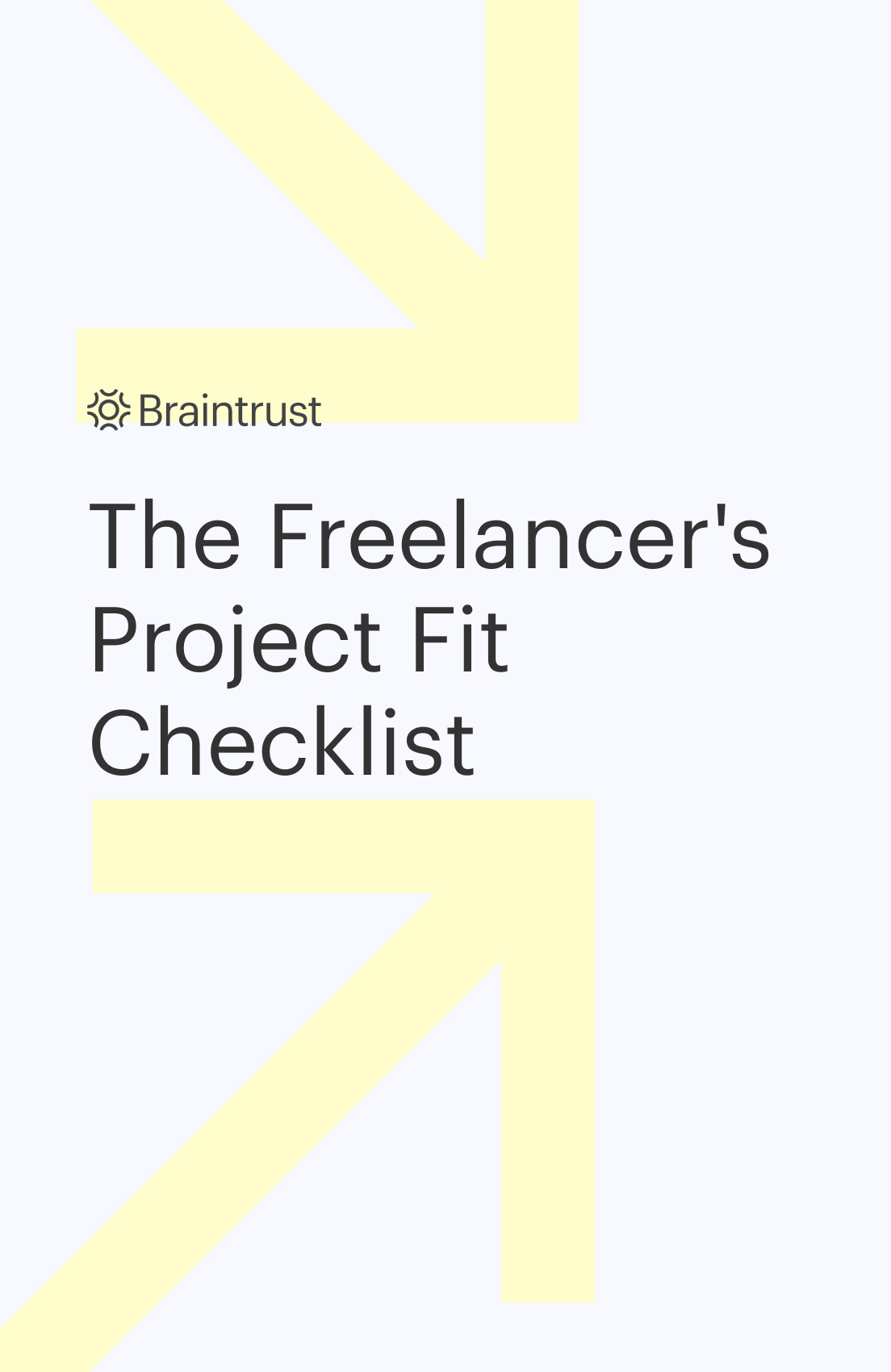 About this Checklist:
One of the worst things a freelancer can be faced with is ambiguity and poor organization from clients. When roles, expectations, and responsibilities aren't clearly defined from the start, it is impossible for a freelancer to be successful. This checklist will help you avoid that.
Go beyond asking questions about skill requirements, timeline and pay when evaluating new projects. Ensure the client you are signing on to work with has the tools and the process to set you up for success.
How to vet for company culture by learning how they onboard and work with freelancers.
How to ensure that both you and the client are aligned on expectations, including deliverables, communication processes, deadlines, and problem-handling.
How to confirm that the team has implemented clear and consistent payment practices.